Plight of local music venues brought into focus for charity photography book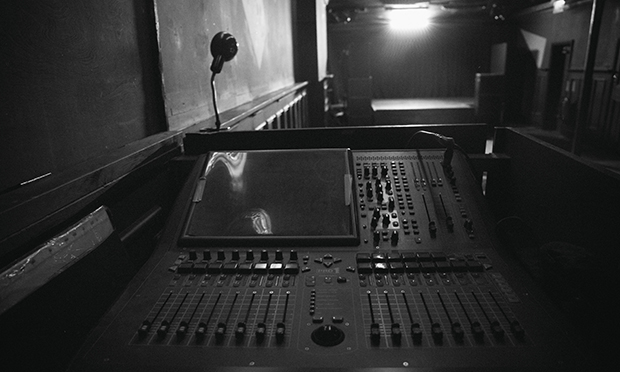 Last August, documentary photographer Alex Amorós spent the month snapping local residents for a project that put the spotlight on the strength of the local community.
In November, during the second national lockdown, he turned his lens to a very different subject – the empty, struggling music venues of London, including some of the most popular haunts in Hackney.
Amorós is also a DJ, and knows only too well how vibrant and full of life these places were before Covid began tearing its way through the country, leaving a trail of desolation in its wake.
These havens for joy and shared experience now sit forlorn and lonely. Many are relying on the generosity of the public to help them survive the pandemic.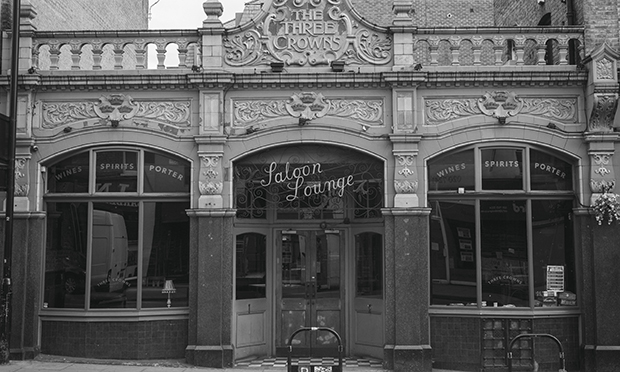 Thirty seriously endangered sites are taking part in the second phase of the Music Venue Trust's (MVT) Save Our Venues campaign, which has organised a huge crowdfunding drive that allows people to donate directly to their favourites.
Amorós decided that he would help by creating a book of his photographs, titled 40 Music Venues, and donate the proceeds to the campaign once production costs are covered.
He told the Citizen: "I decided to join in because I have worked and played in live music venues and I know the situation they are currently facing. The music community is going through a difficult time and we have to support each other.
"For me, live music venues are the essence of bands, where everything is born, and I personally prefer them to festivals."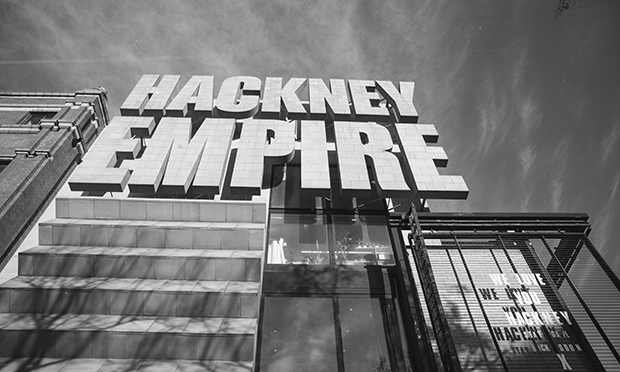 His subjects in 40 Music Venues include those, like Hackney Empire and Paper Dress Vintage, that have received support from the government's Culture Recovery Fund, and others, like the Waiting Room and the Lexington, which have either had no grant or one too small for them to survive. It is these latter venues that MVT has put on 'red alert', and which are now the focus of its campaigning.
Amorós decided to capture the foreboding atmosphere by working in monochrome, explaining: "I think that black and white is more dramatic and fit with the idea – a well-known photographer with whom I have a relationship told me that. We were talking for hours and I listened and respect his opinion.
"For me, this is like a Joy Division album cover – their music and lyrics are dramatic and depressive and best represented in black and white, not colour. My project shows sadness and loneliness but at the same time it is real – this is what we are living right now."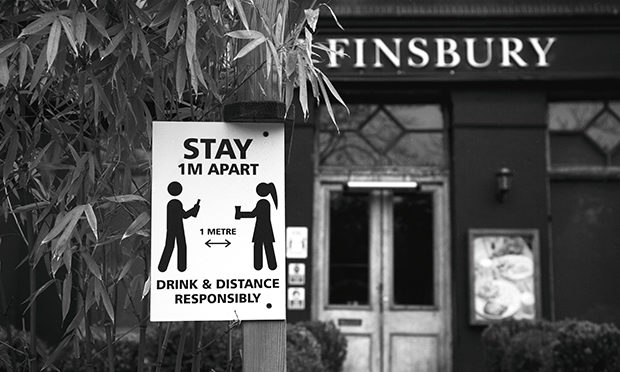 Asked about the stark transition from portraits of people to shots of empty buildings, he said: "Logically, photographing a person in the street is totally different from photographing an empty space which usually is full of people. My challenge was to show those spaces filled with emptiness and to make the viewer aware of their current situation.
"In my documentary photographic projects, I always try to show what I want and make the viewer feel a part of it. It's a little bit like music – when you write a song you want to reach people in one way or another."
Amorós has written an introduction for 40 Music Venues, and various members of the community have contributed testimonials which will feature in the final pages.
Each photograph will be accompanied by text with the name of the venue, the date it opened and the most important bands to have played there.
Despite the threat of closure looming large for so many of the venues featured in his book, Amorós did sound a quiet note of hope: "The current situation is complex and compromised, but we will move forward. Art never dies."
You can pre-order 40 Music Venues by Alex Amorós for £25 at alexamoros.com/shop/40-music-venues
To find out more about the Save Our Venues campaign, including how to donate, head to saveourvenues.co.uk