Local venues in 'imminent danger' join fresh drive for support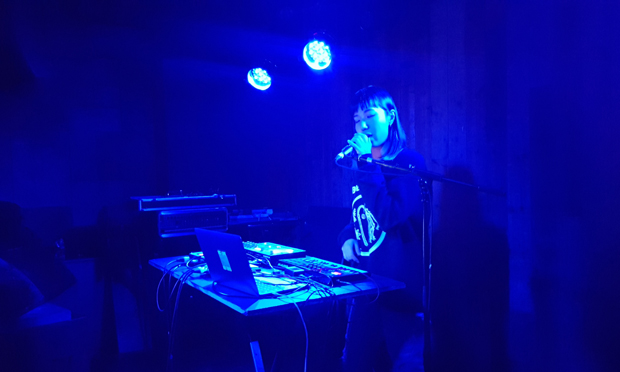 Two popular local haunts are among 30 in the UK facing 'imminent danger' of closing for good, according to the Music Venue Trust.
The Waiting Room and the Lexington are joining the second phase of the Trust's #saveourvenues campaign, which will see it raise money for venues who were awarded insufficient money or none at all by the government and Arts Council England's Culture Recovery Fund.
Last month, the Trust celebrated success with a number of local venues, such as Grow Hackney and Paper Dress Vintage, that were successful in the first round of funding.
But it warned at the time that it faced a further battle to secure the futures of venues who missed out.
That fight has taken shape in the form of a £1,750,000 crowdfunding appeal for 30 organisations, including the Waiting Room in Stoke Newington and Islington's Lexington pub in Islington, to see them through until March next year.
Each venue has an individual page for donations, which people can find by visiting the appeal's landing page.
The Waiting Room said in a statement: "Unfortunately we were unable to access Culture Recovery Fund and are considered to be on red alert status alongside 29 other grassroots music venues.
"Money donated to our page will contribute to keeping the premises in 'hibernation mode', allowing us to carry on paying for the various bare minimum costs of rent, insurance, gas, water, electricity, et cetera and keep us ticking over until we're able to re-open and put events on again.
"All of us at The Waiting Room are proud to be able to host shows for passionate, knowledgeable music fans from across the UK and internationally. The sight of people dancing, moshing and cheering in the basement is something we're desperate to see again as soon as we're able."
The red alert status refers to a virtual map put together by the Music Venue Trust that uses a traffic light system.
The 353 venues marked green are considered safe until 31 March 2021, while the 273 venues in amber are at risk of closing before that date.
The 30 venues in red are in imminent danger of permanent closure.
The Waiting Room and the Lexington are joined on red alert by four other venues in the capital: Spiritual Bar in Camden, Egg London in King's Cross, The Post Bar in Tottenham, and Brixton's Windmill.
The Music Venue Trust is urging anyone who cares about these venues to write to their local MP, council and charities to help prevent them being closed for good.
The Trust's chief executive Mark Davyd said: "What the #saveourvenues campaign has achieved during the last eight months is truly remarkable.
"Thanks to the efforts of music fans, local communities and the wider music sector, we have raised over £3m in donations and have unlocked over £80m in government assistance to help stave off the imminent closure of over 400 grassroots music venues.
"We are now focusing exclusively on those 30 remaining venues which face immediate permanent closure. If people want these local venues to still be there when this is over, there is a very clear call to action: choose a venue, get donating, get writing, get calling, get organised. Save them all. Reopen Every Venue Safely."
To donate, head to crowdfunder.co.uk/save-our-venues-red-list