Hackney home care firm launches festive appeal to 'give a little cheer to seniors'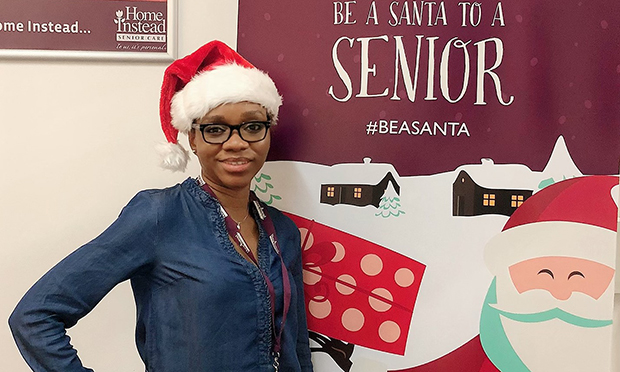 A local home care company has launched its 'Be a Santa to a Senior' campaign, which calls for people to donate gifts and "bring a smile to the face of an elderly person this Christmas".
Home Instead Senior Care, based in Stoke Newington, provides companionship services to older folks across the borough, but says many others will be lonely during the festive season.
To brighten up people's lives, the firm is appealing to residents to donate gifts using a drop-off point at its offices at 203 Richmond Road.
Suggestions include chocolates and biscuits, gloves, hats and scarves, calendars and puzzle books.
Gifts will be distributed through campaign partners including St Jospeh's Hospice, the Salvation Army, and local branches of the Alzheimer's Society.
Home Instead's owner Nina Daranijo said: "This year has been difficult for everyone, but particularly for seniors, many of whom have had to isolate or shield, unable to see their families or loved ones for months at a time.
"Now we are experiencing a second wave, many seniors may see themselves alone once more over the Christmas season.
"At Home Instead, we want to give a little cheer to seniors in the community this December. It is the season for giving and we know that many may not receive gifts this year.
"If you can donate anything to our campaign, you will be bringing a smile to the face of an elderly person this Christmas!"
The team has already received donations from local supermarkets, but is calling on people in the community to help out before the campaign ends on 11 December.
All gifts will be left to isolate for the required amount of time to make them Covid-secure and will be delivered contact-free.
If you'd like to get involved or donate to 'Be a Santa to a Senior', ring Home Instead on 02081945100 to let them know you are dropping off a donation.
To find out more about Home Instead's work, visit homeinstead.co.uk/stoke-newington