Regional health system prepares for Covid-19 vaccine distribution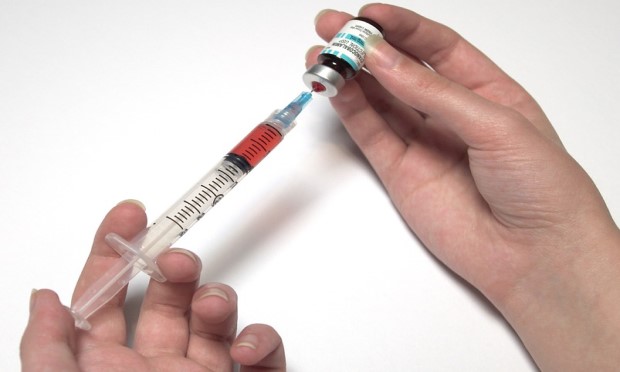 North-east London's health system is beginning to prepare for the mass distribution of a vaccine for Covid-19.
Following reports that health professionals will be redeployed in their thousands to innoculate adults in England against the virus, work is now going on locally to determine where mass vaccination sites could be opened.
NHS officials have recently said each site would aim to see 5,000 people a day.
Plans are also understood to be underway to identify at-risk cohorts of people in order to vaccinate those in priority need, including people over 80, health and social care staff, and care home staff and residents.
Chair of City & Hackney's clinical commissioning group Dr Mark Rickets said: "We're busy trying to work out how to mobilise resources, particularly in primary care, which will be the first place where the first cohorts are offered it – the over-80s, and people living in care homes and staff.
"That planning has started and there are planning groups that have already met more than once. Of course this is planning for a vaccine that doesn't actually exist yet in terms of having been distributed.
"We're trying to get ahead of things on that front, prior to something more substantial rolling out next year."
Rickets was responding to questioning from councillors on City & Hackney's integrated commissioning board, who had raised concerns around preparatory work on vaccine distribution in the event that the system suffered disruption similar to that experienced by the Test & Trace programme.
Health secretary Matt Hancock had suggested this week that a roll-out of the vaccine could be ready as early as 1 December if it was approved by then, though health bosses have since suggested a longer wait.
A deployment plan is expected from NHS England on the vaccine roll-out next week, with the mass facilities expected to work in tandem with over 1,500 community vaccination centres run by GPs, home and prison visits, and mobile vans.
Hackney's public health director Sandra Husbands said: "The plan for distributing and immunising actually enormous numbers of people is really going to be in the hands of the NHS. It will be done at local and subregional level through the NHS predominantly, including GPs and hospital trusts, mainly for their staff and patients.
"Of course that is all contingent on the vaccine arriving when we expect it to arrive. We as a system are doing all of that preparatory thinking. There is definitely that work going on at local and subregional level, and it will not be managed or disseminated by Test & Trace."