New strategy to make Hackney autism-friendly earns praise from councillors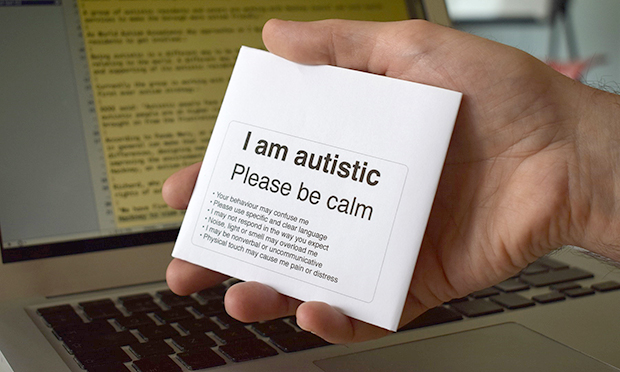 A new strategy produced by the borough's health bodies and the council alongside residents aims to make Hackney autism-friendly, in a wide-ranging document covering the "whole life-course" of autistic people.
The 113 pledges made in the strategy, introduced to health bosses and councillors by the Town Hall's senior commissioning officer for learning disabilities Kat Buckley, were developed in response to requests from autistic residents as there had not previously been a specific strategy for autistic people in Hackney and the City of London.
Areas the strategy focused on in particular include the need to understand the increased prevalence of mental illness and autistic diagnosis, a recognition of the unique needs of autistic girls and women, and greater awareness of people with protected characteristics and who are autistic, which the report identifies as 'multi-factors' that can be twice as difficult for people to manage.
Buckley said: "This is an all-age strategy that cuts across City of London & Hackney health, social care and the third sector, and includes criminal justice and education.
"The main focus of this is on City & Hackney being autistic-friendly places, and that includes community venues such as cafes and places of worship, schools and employers knowing what reasonable adjustments look like. Everybody should be making them, but the feedback that we get is often people are not really sure how to put that in place.
"This was developed pre-March, and the National Autistic Society have done a lot of work lately to understand the particular impact [from Covid] on autistic people, so we want to support some of that."
Under the vision of the strategy, access to information for autistic people and their carers would be improved in a bid to prevent crisis and manage independence, with a particular look at improving post diagnostic support for all ages, as well as particular sections on supporting education and employment settings to make reasonable adjustments, rolling out training in the criminal justice system, and increasing awareness of autism in the wider community.
Training is to be rolled out in local money management, housing, homelessness, and accident and emergency services, with the promotion of a hospital passport in the latter to help increase awareness of 'meltdowns' or 'shutdowns' that can be experienced by autistic people.
The passport is designed to give hospital staff helpful information on likes and dislikes, the amount of physical contact a person is comfortable with, their favourite food and drink, and their interests.
Similarly, the use and recognition of existing communication cards will be promoted across Hackney, which have been developed with autistic residents to be used in the community to help inform others about how best to support and communicate with a person.
The local system is to explore how autistic new parents are supported and what they need, with Buckley agreeing with CCG lay member Honor Rhodes that relationships would be a "key point" under the strategy, with parents of autistic children more likely to separate and autistic people reporting relationship difficulties with few resources to help them.
Rhodes added: "I am also interested in the impact on families when a child receives a diagnosis and this prompts a parent or both parents to seek out their own adult diagnosis.
"Also I am so delighted that the different needs and presentations of autistic girls and women has been identified, including how exhausting masking is for them."
Another key part of the strategy would see criminal justice services being encouraged to use National Autistic Society guidance to make reasonable adjustments for both suspects and victims of crime, for instance in the length of appointments or interviews, environmental differences and the process of arrest.
The strategy is set to ensure that the processes for arrest, custody and for victims of crime are explained in a way that is accessible for autistic people.
Simon Galczynski, Hackney's director of adult services and co-chair of the Autism Alliance Board, said: "Autism touches the lives of many people in both City and Hackney and can affect all aspects of life, from education to healthcare to employment and social lives.
"This strategy covers the whole life-course, including children, young people, adults and families, and carers. Making City & Hackney autism-friendly, in which autistic people can live fulfilling and rewarding lives, is an important priority for us.
"We recognise that increasing awareness and acceptance of autism in the wider community and increasing knowledge and understanding is the key to succeeding in this."
You can visit the National Autistic Society's website here