Local venues welcome 'vital' grants from government's Culture Recovery Fund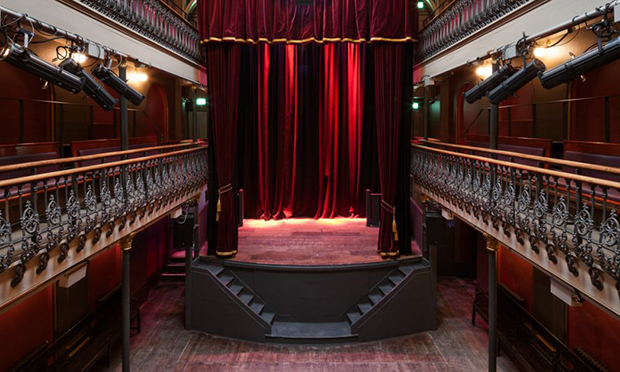 A number of theatres and music venues across Hackney have spoken of their delight and relief after they were awarded grants from the government's £1.57 billion Culture Recovery Fund.
Whitehall this week revealed the 1,385 organisations that will benefit from £257 million given away in the first round of funding, which covers grants of under £1 million.
Details of how the remaining cash will be distributed are expected in the coming weeks.
Dalston's much-loved Arcola Theatre will receive almost £300,000 after submitting a plan for a safe reopening as part of its bid.
Executive director Dr Ben Todd said the grant is a "vital step towards delivering that plan".
He added: "Since April, Arcola has been in a period of hibernation; the building has been closed to the public and almost the entire staff team have been furloughed.
"The support we've received from our community during this time has been amazing – thank you so much to all of you who sent messages, contributed to our appeal and continue to help."
Hoxton Hall has been awarded £120,000, which it says will secure its survival until next spring.
Artistic director and CEO Karena Johnson said: "We are not out of the woods but it will enable us to stage some test events next year, welcoming audiences back for the first time since March.
"This funding is a great vote of confidence for this small but culturally significant organisation."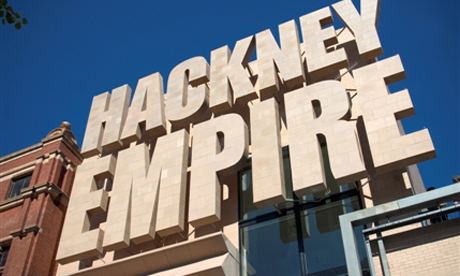 The iconic Hackney Empire is getting just over £585,000, with executive director Jo Hemmant saying: "It has been an incredibly hard year for so many and the challenges of the future remain, in many ways, unknown.
"We feel it is our responsibility as a sector, now more than ever, to ensure we are always learning, always improving and always working harder to represent and reach out to the unheard and the unengaged."
A number of the borough's music venues are also breathing a sigh of relief, with many paying tribute to the work of the Music Venue Trust, whose long-running #SaveOurVenues campaign managed to cut through to the powers that be.
Wick-based Grow Hackney, whose co-manager Peter Bennett told the Citizen earlier this month about the desperate challenges facing venues, has been awarded just under £250,000.
The popular Vortex Jazz Club said it was "delighted and relieved" after finding out it would get £130,000 to see it through the coming months.
Hackney Central venue Paper Dress Vintage, which, like many other organisations, turned to crowdfunding after being forced to close its doors during lockdown, will receive close to £200,000.
Chats Palace in Homerton is set to get almost £100,000, and the Victoria pub in Dalston has been awarded £86,000.
The "ecstatic" owners of the Macbeth pub in Hoxton – in line for £140,000 – summed up the feelings of many successful bidders in a statement which read: "The last few months have been incredibly challenging for all cultural venues, and we have struggled to get through these tough times.
"This grant will enable us to support and develop our grassroots programming and to raise awareness of the importance of supporting art and culture at this crucial time.
"This would not have been possible without the support of the Music Venue Trust and their amazing team who have supported us throughout this incredibly difficult period."
The Trust's chief executive Mark Davyd welcomed the funding announcement as a "huge step forward in the efforts to reopen every venue safely", but had a word for those who were not awarded a grant.
He said: "Our immediate focus now will be to work with every venue that was ineligible for funding, and any venue that was unsuccessful in their application to this fund, to ensure that, at the end of this crisis, communities right across the country have a thriving and healthy live music scene to return to.
"We'd ask everyone reading this to watch out for announcements in the next few days of initiatives to also protect those venues, and in the meantime please reach out to those venues – they are relying on you.
"Music Venue Trust's mission remains to Reopen Every Venue Safely, an aim that with this support from the government, and your help, we are confident is achievable."
A full list of organisations awarded grants in the first round of funding can be found here