Three local organisations celebrate prestigious Green Flag Community Awards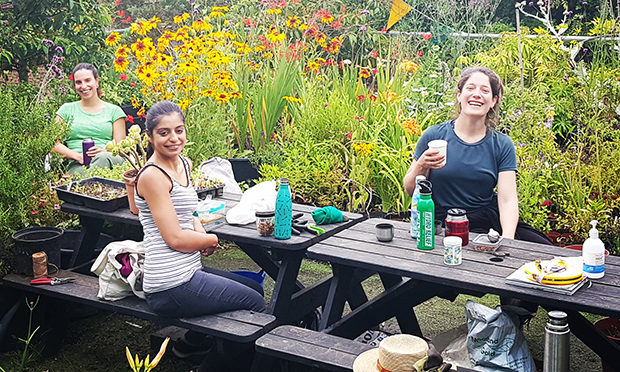 Three organisations in Hackney have been announced as winners in this year's Green Flag Community Awards, a highly regarded mark of quality for green spaces whose work extends into the wider neighbourhood.
They are St Mary's Secret Garden, the Tree Musketeers' Community Tree Nursery, and Core Landscapes, an offshoot of mental health charity Core Arts.
The Green Flag scheme, run by environmental charity Keep Britain Tidy with backing from the Ministry of Housing, Communities and Local Government, this year features a record-breaking 2,000-plus parks and green spaces across the country, with 436 of those in London.
Just 50 organisations in the capital were given Community Awards, which are judged on criteria including environmental management, security, biodiversity, and, crucially, "how well the site relates to and encompasses the local and wider community".
Siobhan MacMahon, garden manager at St Mary's Secret Garden, said: "We are thrilled to be awarded the Green Flag for the seventh year in a row.
"At St Mary's Secret Garden, we have been providing space and support for people to socialise, learn and grow for more than 25 years but the current pandemic has reaffirmed the need for secure accessible green spaces.
"We know first-hand just how important green spaces are for people's wellbeing and hope more and more people will be able to access our garden over the coming months."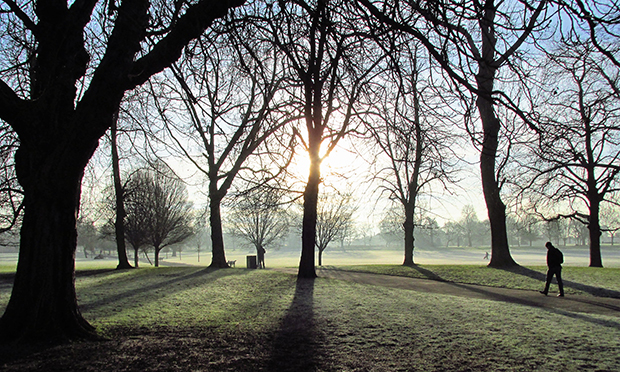 The Tree Musketeers, who plant and care for trees across Hackney and beyond, manage the forest in Wick Community Woodland, and train people and organisations in best practice for urban tree stewardship, have also won again for their Community Tree Nursery.
The nursery, celebrating its 20th anniversary this year, is used to grow trees for planting in the local community, and is also home to an edible forest garden and a beehive.
The group said on social media: "Tree Musketeers' Community Tree Nursery has won another Green Flag Award.
"We grow trees we plant in Hackney's parks and elsewhere. We teach volunteers, record wildlife (two new species of solitary bee this year), manage a forest garden and Wick Woodland.
"Twenty years old and still growing."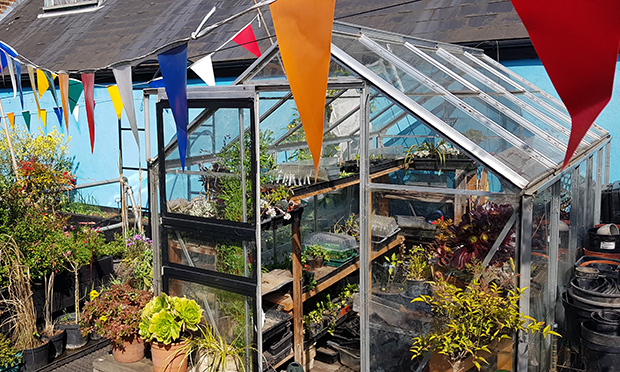 Core Landscapes, which runs a roof garden in Homerton as part of mental health charity Core Arts, is this autumn celebrating not just a new Green Flag, but also two awards from London in Bloom 2020 – an overall 'Gold' mark for its "efforts in improving their local environment", and an 'Outstanding' rating in the Our Community category.
Manager Nemone Mercer said: "Making beautiful green spaces together is good for your health and these awards are a lovely recognition of everyone's time, skill and energy for doing this.
"Gardening is proven to promote positive mental health and wellbeing and is a great way to help manage anxiety and stress during this challenging period of time."
The roof garden recently reopened with Covid-secure measures in place for limited numbers of students and volunteers to take part in gardening sessions in which they learn about all aspects of horticulture and sustainable food-growing techniques.
In the coming seasons, Core Landscapes is hoping to create more green pockets in the local neighbourhood.
The announcement of this year's Green Flag Awards, normally made in July, was delayed due to Covid-19.
Allison Ogden-Newton OBE, chief executive of Keep Britain Tidy, said: "We have always known just how important our parks and green spaces are for the physical and mental health of everyone.
"All the research shows that spending time in good-quality green space can improve people's health and wellbeing, that is why it is important that they are managed to the recognised standard of the Green Flag Award.
"This is now something that millions more recognise after the challenges of the past six months. All those involved in the Green Flag Award should be congratulated on their achievement."
A full list of Green Flag winners, including 27 parks and green spaces across Hackney, can be found here.