Coronavirus: Hackney Mayor and public health director welcome news of greater restrictions across London
Hackney Mayor Philip Glanville and the borough's public health director have welcomed today's announcement from the government that London will move to higher Covid-19 alert level.
The entire capital will be bumped up from 'Medium' to 'High' alert at 12.01am tomorrow, with the average rate of cases in the city rising sharply to 97 per 100,000 people at time of writing.
The new restrictions, on top of those already in place, include a ban on households mixing indoors anywhere, and the 'rule of six' being in force in all outside spaces.
'High' alert also means people should aim to reduce the number of journeys they make, walking or cycling if travel is needed and avoiding peak times on public transport.
The seven-day average case rate in Hackney currently sits at 134 per 100,000 people, the third highest among London boroughs.
Mayor Glanville said: "This is a very difficult time for everyone, especially as only a month ago it looked as if life was starting to return to normal, however the virus is still with us and it's absolutely vital – now more than ever – that we all do everything we can to keep London safe.
"We must all follow the guidelines and remember: hands, face, space."
While welcoming the new restrictions, Glanville outlined a series of demands for Prime Minister Boris Johnson and health secretary Matt Hancock to ensure that they "do not waste this opportunity".
One of those is to "work with us, wider local government and the NHS to fix test-and-trace", with the borough leader adding: "This must be done so we can prevent the need for more draconian measures in the future that could have a severe economic impact and wider impact on health and wellbeing.
"Hackney was one of the first London boroughs to start local test and tracing using council staff, but we can and must be supported to do more."
With that in mind, Glanville has called for the creation of a "comprehensive isolation package" to prevent people who need to self-isolate from falling into hardship.
He also wants further support for businesses, saying the council has been "disappointed" with what has been given so far, and a faster turnaround time for testing, asking for a reintroduction of walk-in tests and a trial of 20-minute test kits in Hackney.
Lastly, the mayor is appealing for more financial help for local government, with councils, he says, proving throughout the crisis that they have the expertise necessary to support residents and businesses and "keep our populations healthy".
He added: "As the pandemic carries on I am calling for the same level of resourcing for our test-and-trace work as some private companies have been getting so we can continue this support to our residents."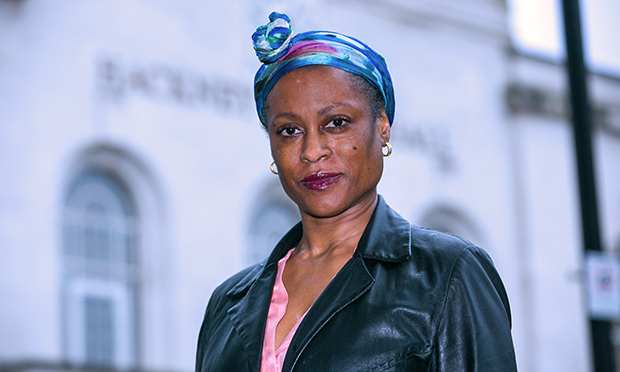 City & Hackney's public health director Dr Sandra Husbands echoed Glanville in welcoming the capital's move to a higher alert level, saying she is "deeply worried" about the health of residents.
She appealed for people to follow the 'Hands, Face, Space' mantra – wash hands regularly, wear a mask in enclosed spaces, and stay two metres apart where possible.
Dr Husbands added: "I want to say to all of our residents in Hackney, keep up the good work in your mask-wearing and social distancing, but there is still more to do.
"We still all need to work together to prevent the virus from spreading in the community to keep Hackney safe and keep the City safe, too."
Explaining the decision to upgrade London to 'High' alert, Professor Kevin Fenton, Public Health England's regional director in the capital, said: "Today's announcement is the culmination of several weeks of detailed analysis in London and, having reached this critical point, now is the perfect time to strike.
"Cases will soon tip over 100 per 100,000 people across the city but we are still short of our NHS services being overwhelmed. Intervening now gives us a greater chance to avoid the exponential growth we have seen in other parts of the country and to begin flattening the curve in the capital.
"Mixing between households remains one of the key drivers of disease transmission and these new measures will have a direct impact.
"We still have the power to contain this epidemic if we all play our part and adhere to the new rules."
If you have coronavirus symptoms, even mild ones, please isolate yourself from other people for 10 days and get a test. If you are asked to self-isolate, regardless of symptoms, you must do so to keep from possibly passing it onto others.
You can book a test online by downloading the NHS COVID-19 app, or calling 119. 
Coronavirus symptoms are:
A high temperature
A new, continuous cough
A loss or change to your sense of smell or taste