'Utterly amazing': Popular Stokey shop named London's best independent at national greeting card awards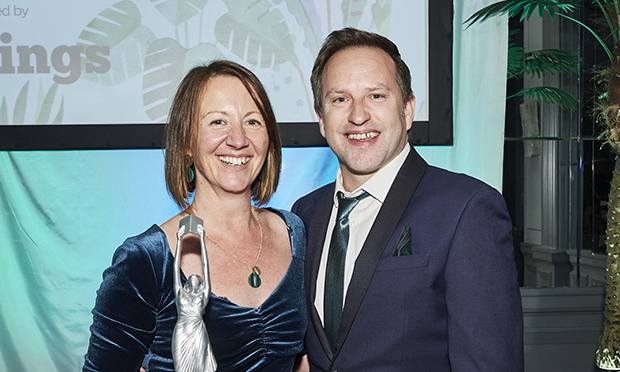 Stoke Newington shop Earlybird was this week named London's best independent greeting card retailer at a glittering ceremony at the Grosvenor House Hotel.
The much-loved local, which has been based on Church Street for 18 years, also took home a second prize at national card awards The RETAs for its lockdown campaign, 'Window of Hope'.
The initiative saw co-owner Heidi Early create a window display that gave the community something positive to look at when on their daily lockdown walks.
She encouraged other local shop owners to do the same, and with all the positive comments received, it grew to shop window stickers and finally the creation of a short film of business owners welcoming the community back when they reopened.
Heidi, who owns the shop with husband Dominic, was overwhelmed by the awards.
She said: "After what has been a very tough few years it is so utterly amazing to be recognised for all the hard work we put into our business.
"To win best card shop was incredible but then to get the second award, it really just topped everything off."
The RETAs were attended by over 300 greeting card retailers, publishers and suppliers.
Event organiser Jakki Brown paid tribute to the finalists and winners after a torrid time for shop owners during the pandemic and its lockdowns.
Brown said that "so many showed their true grit and determination, learning new skills and instigating initiatives to enable them to nurture their customers' loyalty".
Find out more about Earlybird Cards at earlybirddesigns.co.uk.