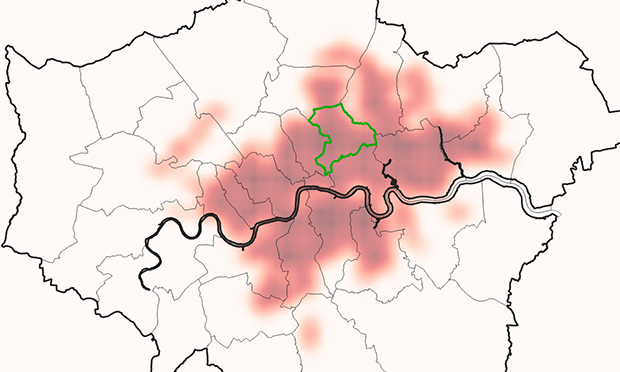 In the wake of the UN's COP26 climate change conference, the environmental emergency has been at the forefront of the minds of global and regional leaders over the course of the last few weeks.
Hackney is no exception, with Mayor of Hackney Phillip Glanville and local councillors attending the event.
With time running out to do something about the worsening state of the planet, leaders on both a global and local level are being forced to step up and do their bit for the planet.
These are some of the ways in which Hackney has been responding to the climate crisis.
Air quality
As an inner-London borough, the issues of climate change and poor air quality are particularly prevalent in Hackney.
According to a report published on london.gov.uk, London's air quality is the 15th best of 36 major worldwide cities, with Vancouver coming first and metropolitan areas such as Berlin, Chicago and Singapore ranking above London.
And yet, an estimated 28,000 to 36,000 deaths each year in the UK are caused by air pollution.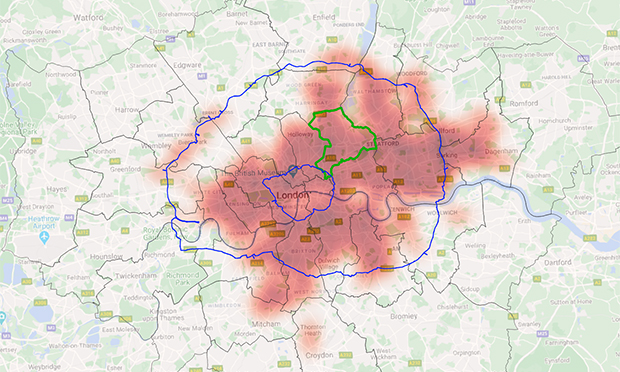 The expansion of the ultra-low emission zone (ULEZ) now means that the entire borough of Hackney is included. Hackney's 212 air quality monitoring locations will hopefully show the effect that the ULEZ expansion has over the coming months and years, and it is hoped that this move will reduce nitrogen dioxide emissions and improve air quality across Greater London.
Local leaders in Hackney have backed the ULEZ expansion, welcoming Mayor of London Sadiq Khan to mark the expansion on 25 October.
Furthermore, the introduction of controversial Low Traffic Neighbourhoods (LTNs) across the borough has sparked hopes among local leaders that emissions can be reduced within the council itself.
The LTNs were established in several places across Hackney in summer of last year, and initial data has shown that they could be effective both in reducing traffic and in improving air quality, according to the council.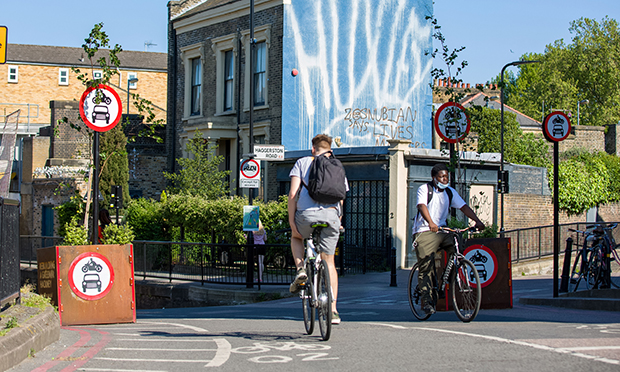 Investment
According to the Mirror, Hackney is the third most environmentally friendly local authority of 314 across England, as measured by seven indicators including spending on environmental projects.
Neighbouring borough Tower Hamlets came in first.
However, in spite of Hackney Council's well-publicised investment in green projects, activists have raised concerns over the council's investment of pension funds into fossil fuels.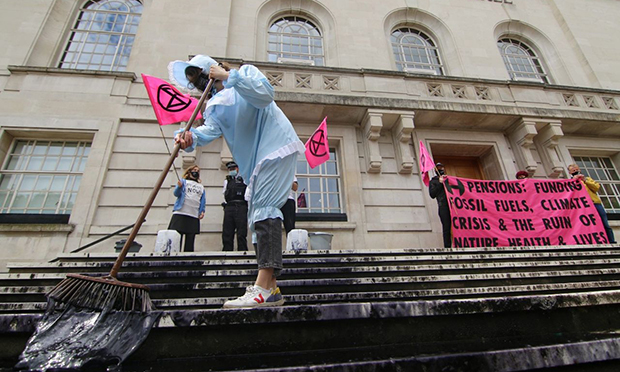 In 2016 the Town Hall committee set a target to cut investments in fossil fuels by 50 per cent by 2022, and so far reports that it is on track to meet or exceed this target.
The council said it had divested, some of its holdings in oil, coal and other fossil fuel companies from £42m in 2015 to £35m last year.
Activists say that this is not enough.
Last week campaigners renewed demands for the council to divest from these funds, saying they didn't want to hear any more 'blah blah blah'.
Hackney council invests money on behalf of 6,956 past and present employees who are signed up to the pension scheme.
Green projects
Hackney Council declared a climate emergency in 2019 and have committed to reaching net zero emissions by 2040.
The pledge, entitled Rebuilding a Greener Hackney, last year saw the council plant 2,500 mature street trees and 12,000 trees in parks and open spaces as well as switching the council's electricity supply to 100 per cent renewable.
This year, the council has been running a number of projects under the scheme, including hosting a Green recovery event to encourage long-term engagement with residents and businesses, and launching a new Library of Things in Dalston.
The council continues to encourage resident participation in the conversation around the climate emergency, and has started the Change One Thing campaign.
This consists of simple pledges that residents and businesses can make to combat climate change.
What can you do?
It can be frustrating seeing events such as COP26 take place and knowing that much of the change that needs to happen to halt climate change is in the hands of global leaders.
However, there are steps we can all take to reduce our impact on the planet, even in small ways.
The council's Green Homes programme is open for residents to sign up to, and participants will receive help to insulate their home in a green way.
You can also order a food waste caddy from the council in order to dispose of your food in a way that is eco-friendly.