Homerton LTN showing 'encouraging' traffic reductions, says council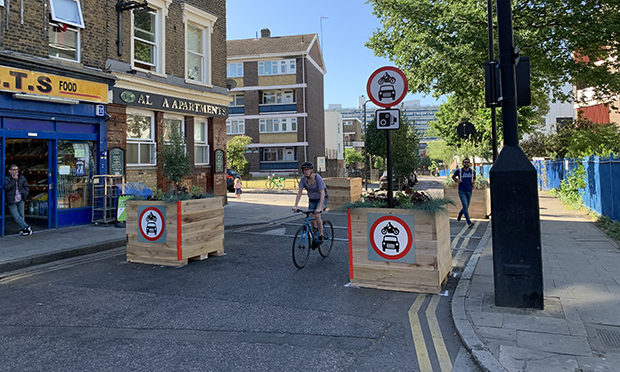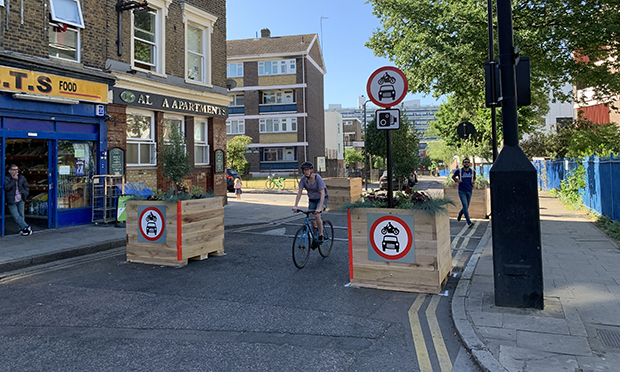 Early analysis of Homerton's low traffic neighbourhood (LTN) has shown signs of success in reducing traffic, according to the council.
Traffic decreased within the trial LTN, introduced last September, by an average of 40 per cent, with traffic on the boundary roads surrounding the scheme down by seven per cent.
The council says a rise in traffic on Homerton High Street of 6.5 per cent is thought to be partly attributable to the thousands of key worker parking permits it has distributed during the pandemic to staff at the nearby hospital. But it pledged to continue to monitor this traffic and publish the data.
It also vowed to keep a close eye on Glyn Road, where traffic was up by 16 per cent.
Transport boss Cllr Mete Coban said: "We've been monitoring traffic levels in and around our low traffic neighbourhoods, with the first set of results showing a broad reduction in traffic in the London Fields area, helping to rebuild a greener Hackney for our residents and supporting them to walk, shop and cycle locally.
"The pattern is similar for Homerton, with encouraging reductions on nearly all roads in and around the low traffic neighbourhood. The reductions inside the low traffic neighbourhood are equivalent to more than 5,000 vehicle journeys a day, with boundary roads also showing a reduction."
The Town Hall's analysis uses traffic counts taken during the second national lockdown in November, when schools were open but overall traffic levels in the borough were lower than they were before the pandemic.
A benchmarking exercise was used to determine whether the implementation of the LTN was responsible for the traffic reduction within the area and showed traffic reductions of 16 per cent nationally on urban roads, 15 per cent on the A12 and an average of 14 per cent reductions on main roads in Hackney. The council's traffic surveys show that within the LTN, traffic reduced, on average, by more than these benchmarks.
The council plans to repeat the monitoring of all of the borough's LTN over the summer to determine whether the reduction in traffic will continue as lockdown eases. It has promised to publish this data for residents to review.
The consultation period for the Homerton LTN ended on 31 May, with the council to now consider residents' comments alongside traffic and air quality data before deciding whether or not to make the scheme permanent.
You can have your say about a number of proposals under the 'Rebuilding a greener Hackney' plan at rebuildingagreenerhackney.commonplace.is/ or by writing for free to the council at 'Freepost Streetscene'.
The council's full analysis of the Homerton LTN can be found here.