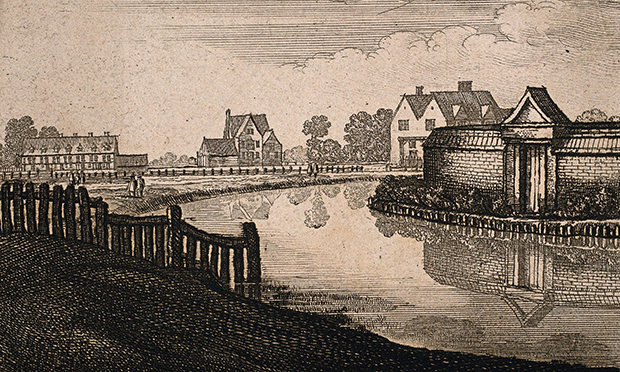 Not long ago we were all scared stiff by horror stories about London water, micro-organisms and bugs almost visible to the naked eye were said to abound.
We rushed out to buy expensive filters, to the delight of manufacturers, and the joy of purveyors of fizzy bottled waters with funny foreign names.
But now tests show that London water is some of the safest around, and many posh restaurants have tap water flowing fresh and free, as we hover over their wine lists.
Nineteenth-century London suffered horrible epidemics as the faulty sewage system and inadequate water supply failed to cope with the expanding city.
In earlier times we got our water from the river, or various springs and streams, but by the 17th century there was a need for a more reliable source, and an ambitious civil engineering project was being discussed, with the familiar wrangling over contractors, workforce, landowners' rights and of course profits.
When King James I took an interest it resolved itself into a system of canals and rivers bringing fresh clean water from as far away as Ware in Hertfordshire, with a finely calculated slope to ensure the precise flow of the water to its destination in storage basins close by Islington Hill, a pleasant rural spot with views of the City and Westminster.
Some of the 17th and 18th century buildings can still be seen at the Angel, like the gaunt structure on the left in the above print by Hollar. though the water and its management are now elsewhere.
The New River, as it was called, went through Hackney, where stretches of it are cherished today in Clissold Park as ornamental water features.
From there we can wander surreptitiously among landscaped gardens, rockeries and playgrounds, hiding alongside Essex Road or creeping away from the busy hub of the Angel, then southwards down to what had been the storage basins and a round pond and gardens at Sadler's Wells.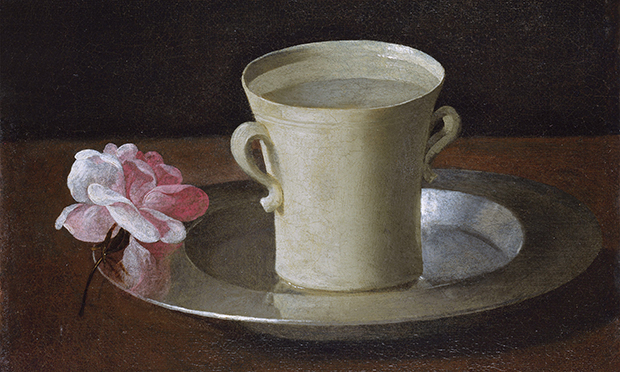 The stress of combining history, topography and map-reading is best avoided by just wandering happily and stumbling memories of our historic water supplies.
Even today, London gets 48,000 gallons of its daily water use from King James's canny project.
The small painting above of a beaker of chilled water and a newly opened rose, created by Francisco de Zurbarán at about the same time the New River was being engineered, has plenty of symbolism attached, but speaks in its own right of the desire for freshness and purity in its simplest form.