Homerton man died after catheter was left unchanged for almost a year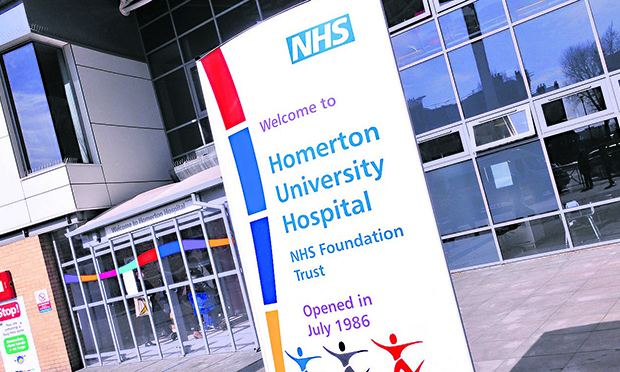 A man died after Homerton Hospital and a local GP practice failed to change his catheter for nearly a year, an inquest found.
Macaulay Wilson, 87, had an indwelling catheter fitted, which was to be changed every 12 weeks, to help with the management of his bladder cancer. 
Leaving the catheter unchanged led to urosepsis, which was found to have caused Mr Wilson's death last September.
Senior coroner Mary Hassell of St Pancras Coroner's Court launched an inquest on 8 October, finding that action was required on the part of the hospital and Lower Clapton Group Practice to prevent further deaths.
The inquest stated that the hospital urology department "failed to risk assess his catheter change requirement", and that his condition was "too complex medically" for nurses within the community to handle.
It was also revealed that the urology clinical nurse specialist at the hospital had written to Mr Wilson's GP on 18 February 2019, requesting that the catheter be changed by district nurses every 12 weeks.
However, a doctor at the practice only advised district nurses to provide catheter care, neglecting to specifically request that the catheter be changed.
The report found that clearer wording should be used in future to prevent similar miscommunication.
Mr Wilson was also referred back to the hospital for treatment on two occasions by his GP, but both appointments were cancelled due to the coronavirus pandemic.
The hospital was not able to rearrange these appointments.
As a result of Mr Wilson's death, Homerton Hospital has implemented an action plan which includes reinforced lines of communication between the urology department, GPs and district nursing teams.
It has also committed to tightening procedures for assessing catheter changing requirements.
In a statement, the hospital said: "We offer our sincere condolences to Mr Wilson's family. The coroner has highlighted a number of issues including a breakdown in communication between Homerton Hospital and Mr Wilson's GP practice during the first wave of the Covid-19 pandemic in 2020."
Lower Clapton Group Practice has been notified of a requirement to respond to the report by 5 July 2021, outlining the steps it plans to take to prevent future deaths of this nature.
The Practice was approached for comment but for patient confidentiality reasons was unable to provide one.
A spokesperson for NHS North East London Clinical Commissioning Group said: "We were deeply saddened by the death of Mr Wilson and our sincere condolences go to his family and friends.
"We are taking this incident very seriously, and our primary care, secondary care, and community services will continue to implement any recommendations or learning outcomes that arise to ensure that lessons are learnt fully and effectively to improve the quality of patient care."
You can read the coroner's report in full here.