Extra police to be drafted into Shoreditch to crack down on anti-social behaviour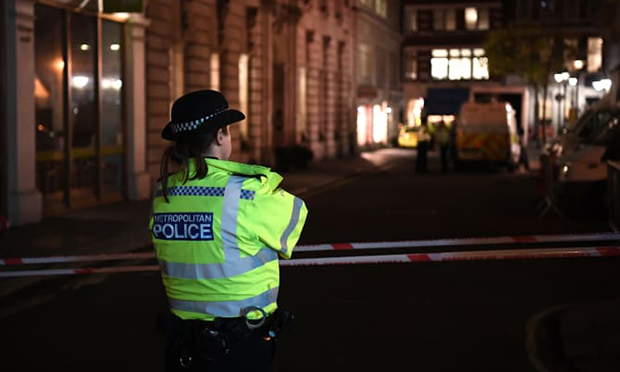 Extra police will be drafted into Shoreditch from next month to clamp down on anti-social behaviour and to make it safer for women.
The area, dubbed "Europe's biggest night time economy", attracts thousands of people every weekend to the many clubs and bars that line its streets.
The new 25-strong town centre team is part of the extra 650 officers announced for London – with 500 of these forming similar teams in various boroughs.
The move has been described as a "permanent" step, and the team's focus is mainly on problems during the night and early hours, but they will also be present during the day.
Hackney's borough commander Marcus Barnett told a community police event "it will give more focus on the problems that we see in Shoreditch".
It's part of the police's priorities to tackle crime and anti-social behaviour, along with a renewed focus on keeping women and girls safe following the murders of Sarah Everard, Sabina Nessa, and Nicole Smallman and her sister Bibaa Henry.
Police have regularly told Hackney licensing committees this autumn that, post-lockdown, they fear Shoreditch is becoming a problem area again.
In July, PC Neal Hunwick said the area "has seen a return to the bad old days of alcohol-fuelled violence".
He explained to the licensing committee: "Even I personally don't feel safe walking in the areas concerned, as large numbers of people congregate outside venues when they get kicked out late at night, doing [nitrous oxide] balloons."
He said the hotspots were Old Street, Rivington Street, Curtain Road, Great Eastern Street and Shoreditch High Street.
Hoxton East and Shoreditch councillor Anya Sizer told attendees at the police event, held online and at the Town Hall on 17 November, that problems linked with the night-time economy cause "distress" to residents.
"It's really escalated the last few weeks and months," she said.
In September, there were 70 reported cases of anti-social behaviour in the whole of the ward. Police also had 95 reports of violence and sexual offences, along with 185 drugs offences.
Superintendent Andy Port said the police work with council licensing departments to make sure places with licences are keeping to the strict conditions "to keep everyone safe and when they are not to hold them to account".
He said temporary event licences are also carefully limited.
Venues have to sign up to a verification scheme as part of the Hackney Nights safety training project.
They also have to sign up to the Ask Angela scheme – where women and girls in distress on a night out can ask bar, club and restaurant staff for 'Angela', as a code that they need help.
Hackney Council enforcement officers are also issuing fixed penalty notices to people and taking action against people dealing nitrous oxide capsules.