Pandemic triggers surge in demand for children's mental health services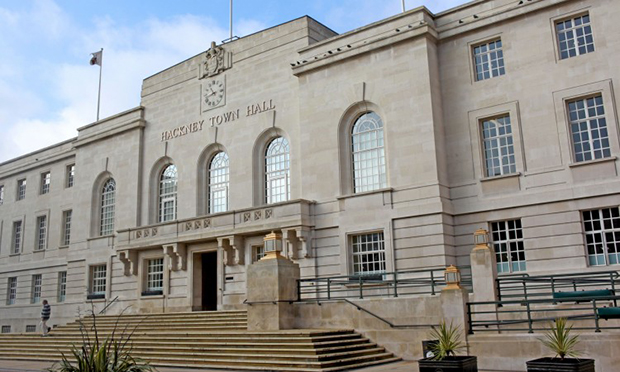 Mental health services for children and young people in Hackney have seen a tidal wave of new cases during the pandemic, according to new data.
Town Hall figures show a surge in demand for specialist child and adolescent mental health services (CAMHS) and an increase in paediatric admissions.
The use of eating disorder services also shot up by 140 per cent in 2020 compared to 2019.
It appears that warnings from the Royal College of Psychiatrists in April about children bearing the brunt of a "mental health crisis" are bearing out.
Responding to the figures, Deputy Mayor Anntoinette Bramble said: "We're mindful of the pandemic and how that has impacted children and young people, but especially the 18-25 bracket.
"Closely behind that we are looking at the 12-17 bracket and officers have worked hard to mitigate that surge in the need for support.
"In schools, in all the messaging about more children returning to schools, is a real sense of mental health and wellbeing. It was one of our underlying key themes and principles with schools being open to more children."
Children and young people's scrutiny chair Cllr Sophie Conway added: "There is probably quite a lot that we can learn from the pandemic in terms of the fluctuations in numbers, seeing the increase of the number of people presenting with eating disorders and how that relates potentially to education settings and exams changing."
Quizzed by Conway at a recent Town Hall meeting, director of children, young people, maternity and families Amy Wilkinson said the doubling of crisis demand stemmed from the impact of lockdown, not being in school, those aged between 16 and 25 "not working or seeing futures for themselves", as well as general anxiety and depression.
All mental health and wellbeing services for young people have seen peaks in activity since March 2020, while paediatric admissions increased by 440 per cent between 2019 and 2020.
The overall number of crisis referrals rose by 73 per cent in 2020 when compared to 2019, with social care-related problems increasing the most, followed by self-harm.
According to a report from Wilkinson, the complexity of cases presenting to CAMHS has also increased.
The officer added that the Town Hall is now focused on increasing capacity for wellbeing and mental health in schools (WAMHS), with a broader aim to invest in preventative services.
Children and education service group director Anne Canning said: "In the settlement and recovery back into school and engagement with life and the world for young people, the focus on equity of access to health and wellbeing service is critical."
Canning added that the serious cyber attack launched against the Town Hall last October had been a "significant and malicious act" for the children and young people of Hackney, with officers suddenly losing access to historical data and being forced to rely on partnership agencies' records.
Asked of the data loss had limited the council's ability to protect children, Canning said: "I can't in any way say that we have been able to completely cover off any risk by not having access to the historical data. What we have had is extraordinary partnership-working to support us through this critical period."
You can find out more about how to access mental health support as a child or young person in Hackney here
You can access free, anonymous and safe support with online mental wellbeing community at kooth.com
You can also get in touch with the Samaritans for free, 24 hours a day, 365 days a year, by calling 116 123