Schools, parks and leisure centres set for funding boost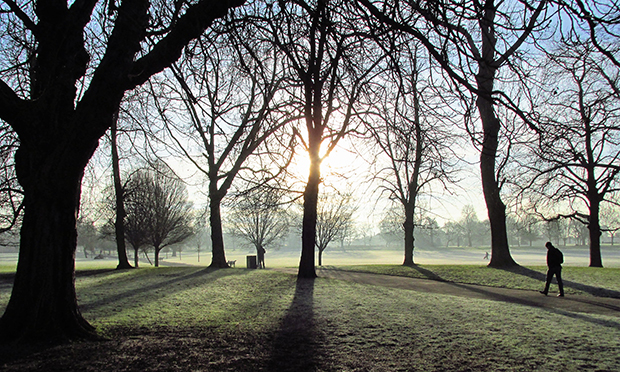 Hackney's schools, green spaces and leisure centres are in line for a cash injection after the council announced its capital spending plans.
The Town Hall will invest over £1m to refurbish its play areas, as well as hundreds of thousands on parks, including Haggerston, Clissold and Mabley.
The West Reservoir Centre is set for a £1.5m upgrade, Clissold Leisure Centre will receive a sorely needed revamp, and £500k will go towards a new learner pool at London Fields Lido.
Hackney Mayor Philip Glanville said: "I continue to stress in my capital update reports how invaluable the green, open spaces in the borough are and the importance of maintaining these areas and their infrastructure to support our residents in maintaining a healthy lifestyle and the contribution they can make to positive mental health and wellbeing.
"Throughout lockdown they have provided our residents with access to nature and fresh air and great spaces to exercise in. They have been an antidote to the stresses of urban life, especially for the one in five Londoners who do not have access to a private or shared garden, according to the Office for National Statistics."
The council's cabinet will also vote on £800k for new boilers, fire safety measures and water hygiene works across a range of the borough's special and secondary schools.
It will also consider a £220k spend on asbestos work required as part of the expansion programme for The Garden School.
If all of the plans are approved, the West Reservoir Centre, described by the council as a "hidden gem", will get a new enclosed pontoon pool tank created for safer open water swimming.
There will also be an area for static bikes and triathlon training equipment, new cycle parking, a bar area, external showers, sauna and steam room, and a brand new cafe on the building's west side.
The centre will also benefit from a £264k government grant to install a water source heat pump, which will reduce its heating-related carbon emissions by 75 per cent and its NOx emissions by 12kg per year.
Long-running problems with Clissold Leisure Centre since its reopening in 2007 will also be addressed, with slippery floor tiles to be replaced around the main pool, the teaching pool and its changing rooms.
The uneven floor for the centre's badminton court, which took extensive water damage in 2011, will be completely replaced.
Meanwhile, the borough's play areas are to receive £1,150,000 as the council rolls out its Child-Friendly Borough plans, with a number of park playgrounds to be improved.
Green spaces to receive specific funding include Mabley Green, which will get £150k to replace its fencing. Another £225,000 has been set aside to refurbish conveniences in Haggerston Park and the toilets at Clissold Park Bowls Pavilion. The Park Keeper's Lodge at Clissold will also receive £70k for repairs.
An ongoing 20-year vision to link up all the borough's parks and green spaces will also see some resource put behind it with £100,000 for the Town Hall's Connecting Green Spaces programme, which aims to deliver to one such project per year for the next four years.
A report on the plans added: "As many of our green spaces were designed in Victorian times, they can sometimes still resemble private, fenced off gardens reserved for the few, rather than green spaces open to everyone.
"Rather than being open and welcoming, some spaces have rigid, inaccessible boundaries. Sometimes these barriers separate them from the wider neighbourhood, creating 'islands' of disconnected green space.
"The council is looking to improve this by connecting green spaces to the wider environment, together and to each other."