Condemnation and praise as Town Hall announces trial run for highly contentious road closure scheme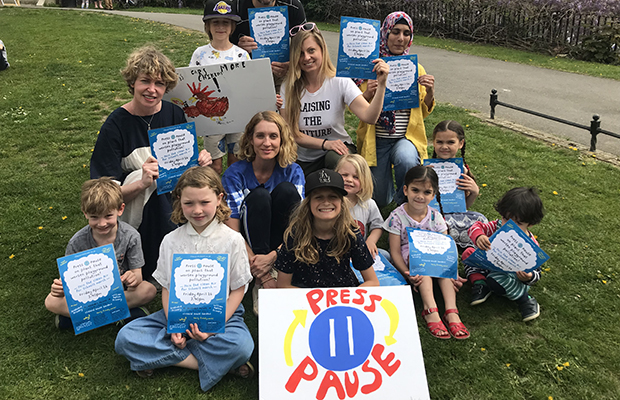 A road closure plan for Stoke Newington that led to a large-scale march last year over its impact on air quality, but which enjoys strong support from residents on the affected rat-runs, is attracting yet more disdain and acclaim after the Town Hall revealed it is to enact a trial run later this year.
The Walford Road area scheme will see several roads closed to through-traffic in late September and October for up to 18 months under an experimental traffic order (ETO), during which time pollution and traffic levels will be closely monitored and locals will have another opportunity to give their views.
The Town Hall's ultimate aim is to prevent the borough being used as a cut-through, but in the short term, it wants to improve road safety in the Walford Road area, where it says 33 accidents resulting in personal injury were recorded in the three years to June 2019, along with a further 20 crashes at junctions connected to the A10.
But campaigners for CleanAir4Schools (CA4S) have long argued that the measures will increase traffic on nearby roads, including Church Street, home to a number of schools and businesses, and worsen already dangerous levels of air pollution.
Lucy Harbor, a member of CA4S and an air quality consultant, said: "This scheme will delay the point at which pollution levels on those roads are brought to below legal limits.
"These are not 'main roads', they are our busiest pedestrian streets, where many residents live, and where local children go to school.
"At these high levels, pollution stunts child lung growth by around 10 per cent and can significantly increase your risk of developing cardio-respiratory diseases, which include Covid-19 as well as lung cancer and heart disease.
"It's a sad day for all residents and children attending these schools and nurseries."
Jenna Fansa of StokeyParents, an online network for local families, said: "I'm devastated these closures are going ahead. Despite the council's own modelling showing the harm this will cause, despite massive public opposition, including a protest march attended by 500 locals, despite the public voting overwhelmingly against it, Hackney Council decides 'on balance' to go ahead anyway."
People living on the congested roads that will see a reduction in traffic under the scheme take a different view.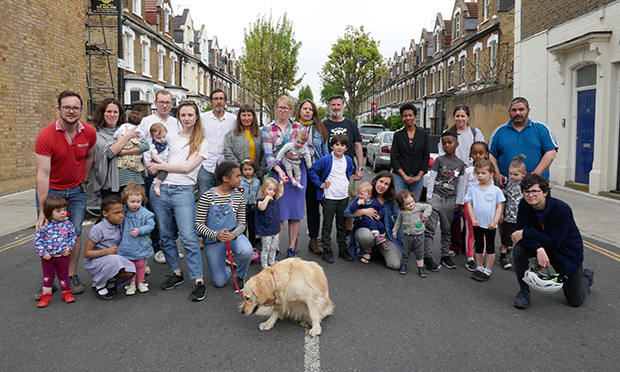 Anna Williams of Kids Sleep Safe, a group representing a number of residents on Walford and Brighton roads, said: "We didn't have a professionally organised campaign around us, but we've shown local communities can have their voices heard. 
"We know how important it is to make streets safer for local kids and we'll continue to work with residents across Hackney to speed up plans to make all our streets safer.
"Praise where it's due, Hackney councillors have shown they're getting serious about putting the safety of local children before the convenience of car drivers. Let's help keep the pressure on to keep moving further and faster."
The council's announcement of the ETO included the long-awaited results of last year's consultation on the scheme, which showed 70.6 per cent of over 4,700 respondents are opposed to it.
However, the Town Hall says 1,059 responses were linked to a small number of IP addresses. With these removed, the figures show 62.2 per cent opposed and 36.2 per cent in favour.
Asked what will happen to the results of this consultation now that a new one will take place during the trial, a Town Hall spokesperson said: "ETOs are designed so residents and businesses can have their say on how measures work in practice.
"Residents' feedback, along with traffic monitoring, pollution monitoring and issues already raised, will be taken into account before any decision is made on whether to make the measures permanent or not.
"We will be writing to residents in the coming weeks to outline how they can have their say as part of the ETO process."  
CA4S campaigner Sally Newsom said: "There are other solutions which could improve Walford Road, without forcing those who are already suffering illegal levels of pollution on main roads to be exposed to even more harmful levels of pollution.
"One idea would be to have waited another year until the Ultra Low Emission Zone (ULEZ) is implemented, and when we know that these road closures wouldn't cause schools to suffer excess pollution. We also suggested a bigger, better scheme that would reduce traffic dominance across the whole area."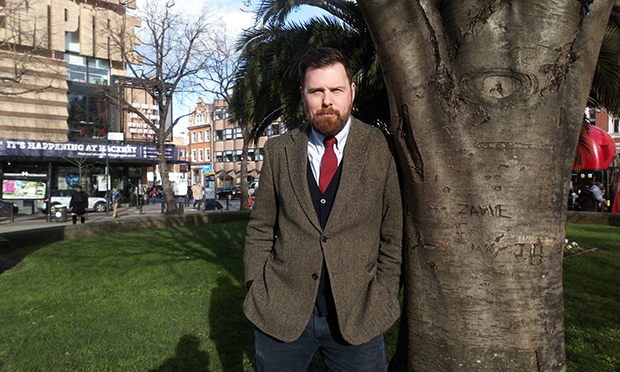 In response to the point about the ULEZ, which will stretch next year to include the entire borough of Hackney, council transport chief Cllr Jon Burke said: "In the Walford Road area, there are significant road safety issues, including a high number of accidents, on roads that are not designed for the volume of traffic they are seeing, which we have to act on as quickly as possible to rectify."
He added: "Seventy per cent of households in Hackney do not own a car so this means radically reducing traffic – particularly the 40 per cent of traffic that doesn't start or end in the borough – in our neighbourhoods, which we are committed to doing in our transport strategy. This is the imperative. Put simply, this means that we have to stop traffic using our borough as a cut-through."
On the calls for a more expansive scheme, Burke said: "We are urgently working to bring forward funding we've already secured – in addition to applying for additional funding – to reduce polluting traffic on Church Street and Albion Road, but if we waited for everything to fall in place before we implemented every scheme, we wouldn't have among the lowest car ownership in London and its highest cycling rate."
The transport boss pointed to new School Streets schemes at William Patten, St Mary's and Grasmere schools as examples of work the council is doing to tackle air pollution around Church Street.
He also said green screens will be installed at St Mary's and Grasmere in October, to add to the one the council funded last year for William Patten. 
In June, the Town Hall announced 20 road closures across the borough, all introduced using ETOs.
For more information on the Walford Road area scheme, including a full explanation of the ETO process in the delegated powers decision report, head to hackney.gov.uk/walford-road-area