Unstilled Life: Artist Animations 1980-2020, Tintype Gallery, exhibition review: 'Oneiric and thought-provoking'
Animation is the perfect medium to export from gallery to home at the touch of a mouse.
Now Tintype has teamed up with arts organisations in Amsterdam and Hamburg to present 13 bite-sized animations in an online exhibition that runs until 3 September.
The short films of between two and 13 minutes have for the most part been produced between 2010 and 2020, though there is one made as far back as 1981 – Zbigniew Rybcznski's Oscar-winning Tango.
The popular culture genre allows artists to explore a variety of philosophical, social and aesthetic themes – the fuzzy line between fantasy and reality, the meaning of dreams and memories.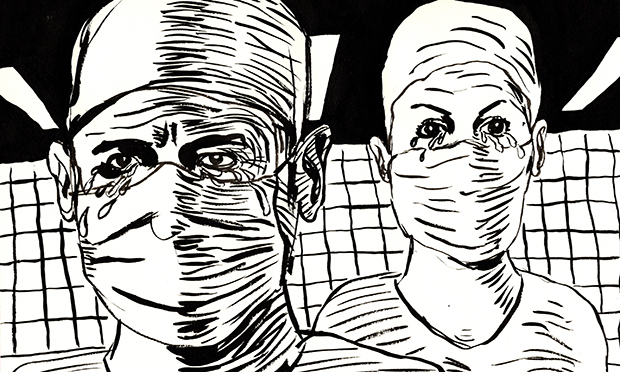 Loneliness and social isolation are topics common to a number of the pieces, perhaps reflecting the current situation.
But several of the films are also exuberantly funny, especially Erkka Nissinen's What Is Community? (2016), Jennet Thomas and Paul Tarragó's A Tale I Know Nothing About (2016) and Markus Vater's Worlds Don't Come Easy (2020).
Several evoke classic cinema and cartoons, including Pagina Quattro (2020) by local artist Oona Grimes in which scenes from Fellini's bleak post-war road film La Strada are transformed into a hand-drawn animation against the original soundtrack.
The films also employ a wide variety of different techniques, from still drawings and painting to stop frame animation.
Especially interesting from a technical point of view is George Eksts's Rehearsal (2017), which is based on the video of a dancer performing a specially choreographed work. The body of the dancer has then been transformed into a claymation-style figure in two separate parts – arms floating above legs.
Jacco Olivier's Terra Incognita (2019) is also noteworthy for its evocative use of sound and painting to imagine an unknown world.
Oneiric and thought-provoking reminders that life goes on in all its joy and tragedy, these short films are well worth a watch.
Unstilled Life: Artist Animations 1980 – 2020 runs online until 3 September at tintypegallery.com/exhibitions/unstilled-life-artist-animations-1980-2020/