Somerford Grove renters face eviction as Hackney Mayor calls out billionaire landlord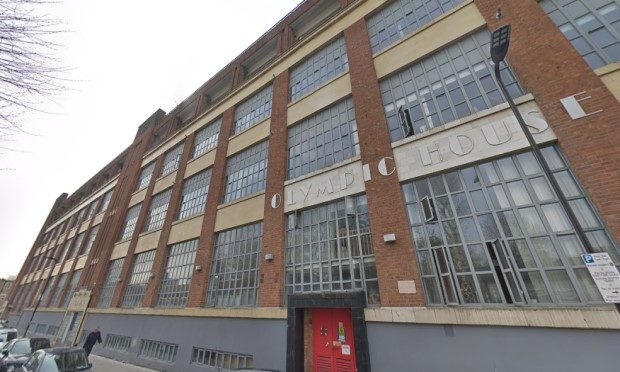 A group of Stoke Newington tenants and London Renters Union members who hit the headlines after they asked for rent reductions during lockdown have been served with an eviction notice by their landlord.
Jordan Osserman and Marc Sutton of Somerford Grove Renters, a group representing 170 flats in blocks majority-owned by billionaire property developer John Christodoulou, had made a series of requests through their estate agent, Tower Quay, including a 20 per cent rent reduction in April and no evictions during 2020.
The dispute attracted widespread attention, including a statement of solidarity with the renters from Hackney Mayor Philip Glanville and comments from Hackney North MP Diane Abbott and London Mayor Sadiq Khan, with the residents told to use money saved in lunch, holiday, entertainment clothes and travel money to pay rent.
They were subsequently threatened with legal action in a letter from Tower Quay, which cited procurement of others to breach their contracts.
Now the group's organisers have been given until 21 September to leave their properties, with Tower Quay informing Osserman that his landlord Simpson House 3, ultimately controlled by Christodoulou, would not be renewing his tenancy on the basis of a "business decision".
Osserman said: "I was extremely upset to receive the eviction notice, though not completely surprised. We've had a really difficult time with Tower Quay and have been unable to speak to the landlord since the beginning.
"We really like our home. It's been a good place to live. We like our neighbourhood and our neighbours. I'm used to moving every year or so in London because of the nature of the housing market, and rents going up every year, and uncertainty around housing, so I was looking forward to this being a place I could stay in and continue to call home.
"I was really unhappy to receive the notice, and am not looking forward to having to go back on the housing market to find somewhere to live while the pandemic is ongoing.
"It's been our home. We've taken care of it and paid our rent, so it definitely feels unfair to be kicked out."
The news has prompted criticism from Hackney Council, whose housing strategy and policy team have been "rebuffed" from discussing the case by Tower Quay, according to Mayor Glanville, who has called on Christodoulou to "explain his actions".
Cllr Sem Moema, mayoral advisor for private renting and housing affordability, said: "Examples like the poor treatment of the Somerford Grove residents by their landlord shows how important it is to continue campaigning for better renting in Hackney, especially as the wider impact of the coronavirus pandemic hits.
"That's why we're continuing to make the case for a complete end to Section 21 'no-fault' evictions, meaningful welfare support for tenants, and longer-term help for the thousands of private renters who will be at risk of homelessness when the eviction freeze ends next month."
Under law, Section 21 notices allow landlords to take back possession of their properties without giving a reason, though a change in the government's Renters' Reform Bill 2019-20 is expected, giving tenants greater protection from eviction.
The new rules are predicted to require landlords to only be able to evict tenants if they have broken their tenancy agreements, fallen into arrears, or behaved criminally or antisocially.
The Town Hall passed a motion calling for the abolition of Section 21 in 2019, with Mayor Glanville saying in a letter to Christodoulou that the law prevents around one in three Hackney residents having a "truly stable place to call home at the whim of their landlord", adding that "it cannot be right for landlords to continue such poor practice" while a change in law is awaited.
Glanville's letter further asks Christodoulou if he would be withdrawing the eviction notice "in light of the unprecedented circumstances and difficulties facing private renters in Hackney at present".
Christodoulou's office declined multiple offers to comment, giving as a reason that the developer had been misquoted by other publications in the past.
A representative for Tower Quay said that they had been instructed not to comment.
In his letter, Glanville wrote: "Private renters in Hackney have long been on the forefront of the housing crisis affecting London, too often subjected to the poor conditions, mistreatment and extortionate rent levels that the lack of regulation in the sector allows and which we have campaigned strongly to change.
"These issues have only been exacerbated by the global pandemic, which has shone a light on the lack of stability that renters face – particularly in places like Hackney where most renters have little choice but to pay a large portion of their income on rent, leaving little to build up savings for emergencies.
"At the beginning of this crisis, we wrote to landlords and managing agents in Hackney to ask them to show flexibility and understanding to their tenants due to the exceptional circumstances. I understand that many residents of homes you manage at Somerford Grove have been placed in financial difficulty by the coronavirus crisis, and have sought your support to help them get through this challenging period.
"From the correspondence that I have seen, this request has been met with hostility rather than compassion. While the freeze on evictions during the lockdown period has been a lifeline to many, the end of this moratorium is now just weeks away.
"Where landlords and managing agents refuse to offer flexibility with rent levels and arrears repayment, this has simply postponed problems until further down the line, which is likely to be exacerbated now that the economic impact of the pandemic is starting to hit and with the government's furlough scheme due to end this autumn."