Council pledges to end 'disgrace' of no-fault Section 21 evictions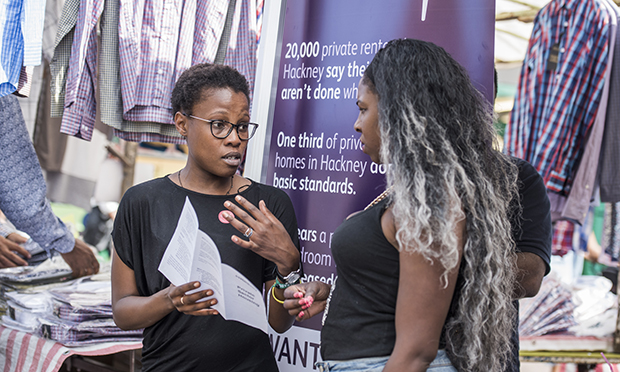 Hackney Council has pledged to redouble its efforts to end what it refers to as the "disgrace" of so-called 'no-fault' evictions.
Communities Secretary James Brokenshire announced in April that Whitehall is to consult on new legislation to end landlords' powers to evict tenants with two months' notice without needing to give a reason under Section 21 of the Housing Act, though the Town Hall has pointed out these plans could change under new government.
Councillors will now lobby Mr Brokenshire in a bid to secure a commitment to abolishing Section 21 under a new Prime Minister, in support of Generation Rent's Unfair Evictions Campaign.
Cllr Sem Moema (Lab, Hackney Downs), mayoral adviser on private renting and affordability, said: "A lot has changed since May, when this motion was originally tabled for debate. The government has promised to consult on Section 21's abolition.
"At the same time, nothing has changed – Section 21 is still in force. It is incumbent on all of us to work with Generation Rent, Hackney citizens, the Mayor of London and others to bring about the demise of Section 21.
"Section 21 is the single biggest cause of homelessness in our borough, and a major factor in this borough's £13m temporary accommodation bill, money that could and should be spent elsewhere."
"Our 34,000 privately-rented households deserve the security and standards of their counterparts in the social housing sector. Their numbers are growing at twice the rate of owner-occupiers and social housing tenants. It's where our residents raise their families and grow old."
Cllr Moema confirmed at a recent full council meeting that Peabody and Sanctuary housing associations are now committed to ending the use of Section 21 in Hackney.