Blurton Road residents speak out over 'life-threatening' speeding on their street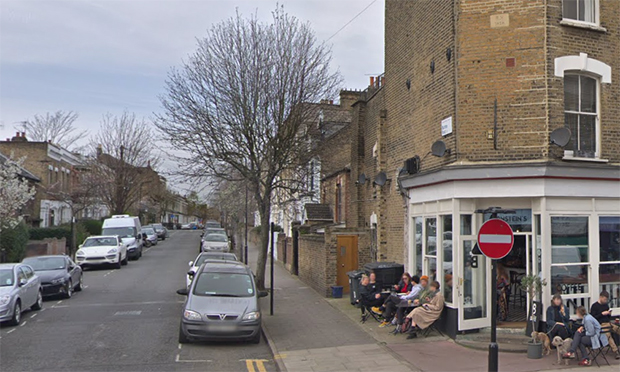 Residents of a street in Homerton have called on the council to act over concerns around "potentially life-threatening" speeding in their neighbourhood.
Blurton Road, one of a number of residential streets that are part of a complicated one-way system near Chatsworth Road, has one speed bump which neighbours have criticised as "ineffective", with reports of cars travelling down a steep section of the road at 40-50mph.
According to council figures, the average vehicle speed on Blurton Road is 16.6mph, with 85 per cent of vehicles travelling along the route not exceeding the speed limit, though Cllr Jon Burke (Lab, Woodberry Down), cabinet member for transport, has admitted that these figures are "out of date".
Blurton Road resident William Oates said: "We have been working with traffic officers at the council to resolve this issue, but have been unable to find resolution.
"Our concerns are around what can only be described as the potentially life-threatening speeds which a number of vehicles travel down this stretch of road.
"I personally had an unpleasant experience when my nephew darted out towards the road as a speeding car was coming down it. I managed to grab him, but had he gone out into the road he would unquestionably have been seriously injured or perhaps even killed."
Responding to questions from Cllr Harvey Odze (Con, Springfield), Oates added: "We haven't approached the police. Perhaps it's cynical of me to think so, but I can't imagine the police, knowing how strapped they are for resources, doing everything about this issue or being able to do so."
Oates added that residents have now stopped receiving answers to their questions from transport officers, though Cllr Burke promised to visit the area at a recent council meeting.
Cllr Burke said: "I have asked officers to resurvey the road, given that [their] figures will now be two years out of date, and many changes will have occurred to London's transport network in the intervening time.
"Having recently taken over the transport portfolio, I would like to cast a fresh set of eyes over the site and would be happy to make a site visit with residents and officers in the near future."
Burke added that, due to the recorded high level of speed compliance, it will be unlikely at this junction that Blurton Road will be given high priority for extra traffic calming measures by the council.