Local stars turn out for Hackney Winter Night Shelter fundraising gig
Singer-songwriter Tom Odell headlined an "amazing night of entertainment" last week to raise money for Hackney Winter Night Shelter (HWNS), which houses 25 homeless people through the cold season.
More than 400 people enjoyed performances from a number of local acts, including Josie Lawrence, Johnny Boy Moore and Kate Conway, at St John of Jerusalem Church in London Fields.
Guests were also treated to vocal solos by students from schools across the borough.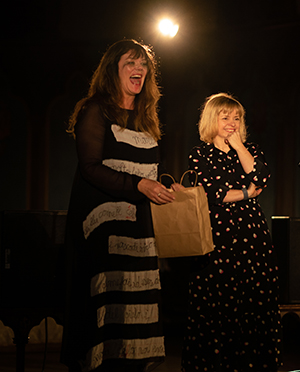 So far, the event, 'A Song for a Shelter', has raised over £10,000 for HWNS and its new women's shelter, which is partway through a year-long pilot.
Odell, who has a Brit Award and an Ivor Novello to his name, said: "The Hackney Winter Night Shelter is an incredible organisation which, I guess sadly, is an absolutely vital part of the community.  
"It was a joy to raise money for them with music on Saturday."
The singing was interspersed with stories from the shelter, performed by local actors.
The evening was organised by Jeni Konko and Sarah Young, both trustees of charity Hackney Doorways, which runs the shelter.
Konko said: "As my son said to me at the end of the night, we 'smashed it'. I have put on the odd little fundraiser but nothing on this scale and everything exceeded my expectations.  
"With all of our wonderful Hackney singers, actors and technicians giving their time for free we were able to put on an amazing night of entertainment whilst raising as much money as possible for Hackney Winter Night Shelter. So many volunteered that the event ran without a hitch."
She said "none of this would have been possible" without Reverend Andrew Wilson, who let them use the church for free.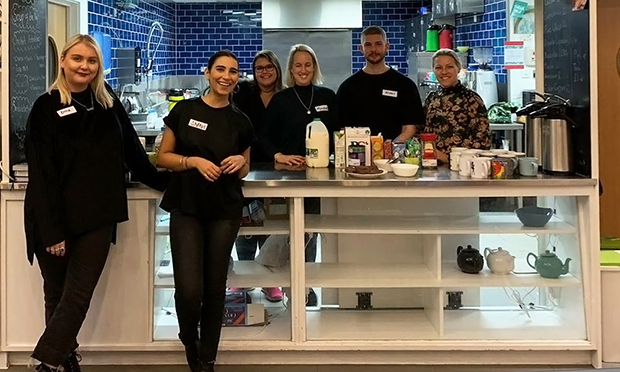 HWNS' shelters are run by teams of volunteers and are hosted by churches and schools across Hackney.
A small team of staff supports the guests in finding more stable accommodation and accessing other services they may need.
The women-only shelter is providing year-round safety and support for vulnerable homeless women.
Christina Ball, acting director of Hackney Doorways, told the Citizen the project is going "really well", adding: "We are hoping to secure funding for it to continue beyond the pilot year as it's proving really successful in terms of improving the women's wellbeing and helping them to access more stable accommodation."
For more information on Hackney Winter Night Shelter, including how to donate, head to hwns.org.uk