Charity behind Hackney Winter Night Shelter wins funding to pilot a local women-only refuge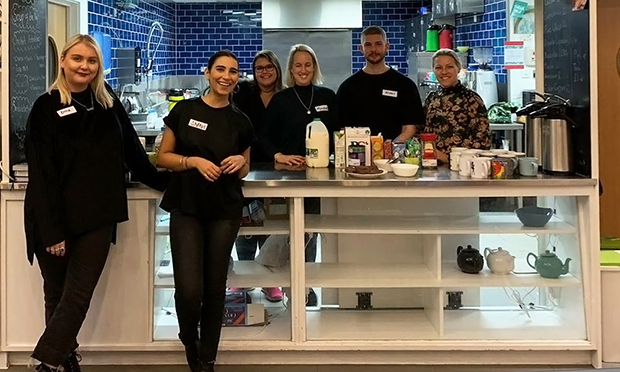 The charity behind the long-running Hackney Winter Night Shelter (HWNS) has revealed plans for a year-long pilot of a women's refuge after winning funding from the Mayor of London.
Hackney Doorways, which has operated HWNS since 1996, applied for support from the Greater London Authority's (GLA) Rough Sleeping Innovation Fund to tackle the "critical" issue of women's homelessness.
Its success means it now has the backing to trial a women's night shelter for twelve months, housing up to 10 women in shared rooms in a four or five-bedroom property in Hackney.
Each woman will be able to stay for up to 90 days, during which time they will receive help in finding more stable accommodation.
A female advocate worker will help residents access a wide range of support, depending on their individual needs.
Hackney Doorways plans to run the project in a similar way to its other night shelters, which are staffed mainly by volunteers who provide a hot meal in the evening, stay with guests overnight and prepare a buffet breakfast in the morning.
The women will be out during the day and encouraged to search for jobs or training, volunteering opportunities, health and wellbeing activities, and to develop social networks.
The shelter will accept referrals from Hackney Doorway's partner agencies in three boroughs: Hackney, Waltham Forest and Haringey.
Christina Ball, the charity's acting director, said: "We are so grateful to the GLA for their support of this new project.
"It is critical that we look to address the issue of women's homelessness, and the new shelter will be specifically tailored to meet the needs of vulnerable women who would otherwise be sleeping on the streets, on night buses or searching for other places to try to remain hidden and avoid danger when they have no home to go to.
"Thanks to this grant, homeless women will be able to stay in a safe space and start to build a positive future away from the streets."
James Murray, London's deputy mayor for housing, said: "We are very pleased to support Hackney Doorways in launching their new shelter which will offer women who may be sleeping rough a safe place to stay and help finding long-term accommodation.
"This will build on the great work Hackney Doorways already do in providing vital, tailored support to vulnerable women who need it most."
Hackney Doorways' mission is to provide routes out of homelessness for those in need.
The Hackney Winter Night Shelter runs from November to March. If you are a referral agency who would like to refer a guest, please email link@hwns.org.uk
For more information about the women's project, please contact sam@hwns.org.uk