Hackney locals to get 'first dibs' on new council living rent homes in Homerton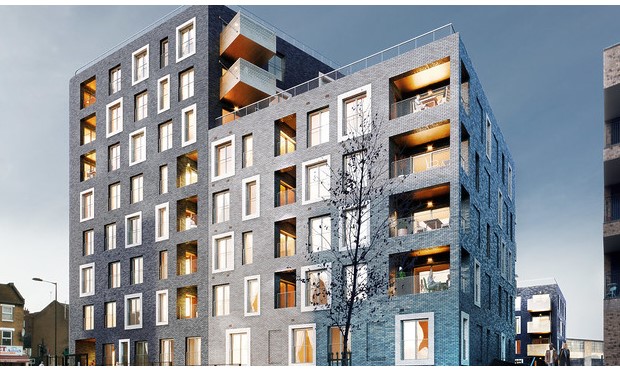 The Town Hall rubber-stamped the lettings policy for its Hackney Housing Company living rent tenancies yesterday, with the aim of giving "first dibs" to those living or working in the borough for at least three years, including those currently in temporary accommodation or privately renting.
Applicants for the new programme, which is being piloted in Homerton, are to have a combined gross household income of no more than £60,000 a year, be unable to afford a home (including through shared ownership) in Hackney, and must not be homeowners already.
Homes in Homerton's Bridge House development are part of the council's attempt to avoid getting around government housing restrictions on living and market rents and secure tenancies, as well as being forced to offer tenants the right to buy the flats.
Cllr Sem Moema (Lab, Hackney Downs), mayoral adviser for private renting and housing affordability said: "I want to thank colleagues for a robust conversation about how the Housing Company and our Hackney living rent homes will be let and allocated.
"This is an exciting time for us to prove the concept and provide homes to Hackney people on low to average incomes.
"I look forward to seeing the homes being tenanted in Homerton over the next few months."
The Hackney Housing Company (HHC), which is wholly owned by the Town Hall, will be offering minimum three-year tenancies, with a new tenancy offered at the end of the term if residents still meet the eligibility criteria.
HHC is also planning to monitor the impact of the new policy voted through by cabinet on 15 July by "recording the key characteristics of each letting… including both personal and socioeconomic data."
The company also intends to prioritise residents who are children of social housing tenants, with the overall approach aiming to allow people who would not typically qualify for social housing, but who also cannot afford a home, secure a stable tenancy.