Councillors remain divided over move of dementia patients to East Ham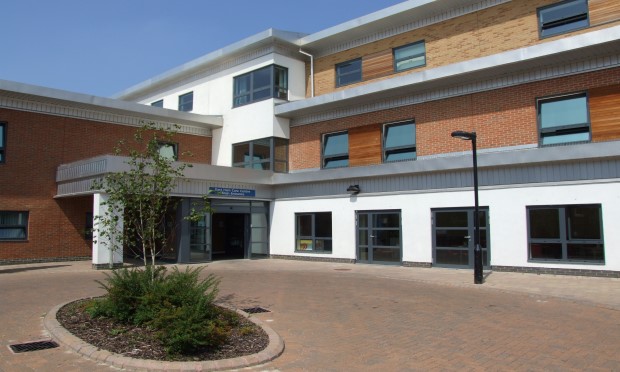 An influential health commission remained divided last night over contentious proposals to relocate beds for dementia patients to East Ham.
The move, first from Cedar Lodge in Homerton to Thames Ward in Mile End, and now out to the purpose-built Sally Sherman ward in East Ham, provoked widespread concern amongst campaigners and councillors alike at the end of last year.
Confusion over which ward was being discussed at one point even led a councillor to exclaim: "Too many moves!"
The Health in Hackney scrutiny commission refused to endorse the idea when it first came before them in 2019, though having conducted a site visit to Sally Sherman, both chair Cllr Ben Hayhurst and his deputy Cllr Yvonne Maxwell grudgingly accepted that the facilities were superior to those in Mile End.
However, a survey by watchdog Healthwatch Hackney had staff warning that the move would discourage visits to patients, and Hackney Keep Our NHS Public (KONP) repeated calls for the site to be set up as part of the redevelopment of St Leonard's Hospital.
Cllr Deniz Oguzkanli (Lab, Lea Bridge) refused to give his blessing to the project, saying: "It's important for vulnerable people to be close to home. I think that should be the ultimate aim. I find it difficult that it can't be done."
Cllr Emma Plouviez (Lab, London Fields) said she was "agnostic" about the plan.
Cllr Hayhurst (Lab, Hackney Central) said: "I think the East Ham unit is a far better surrounds than Thames Ward at Mile End, with a potential better quality of care.
"That said there is still some dissatisfaction at the move originally from Hackney to Mile End on the basis that Mile End was a better site than the Hackney site, which I still remain sceptical about."
Cllr Maxwell, who is the borough's dementia champion, added: "It is not ideal that residents of Hackney have to travel out of borough, and I share the concerns expressed.
"I am glad to hear that there will be support for travel for families and loved ones to visit and that there will be resources going into support to prevent admission and to support nursing homes to give the best possible care to people with dementia on their discharge."
The East London Foundation Trust (ELFT) will be offering a taxi service for Hackney residents to and from Sally Sherman, with families facing a journey of around an hour to the ward.
However, Healthwatch Hackney boss Jon Williams, working in parallel with the City and Hackney Alzheimer's Society, said: "It is clear both people with dementia and staff were concerned this move could really discourage family and carer support and connection with patients at East Ham."
Health campaigner Shirley Murgraff said: "These things are going to be happening to older and older people, so by definition their carers are going to be older and more frail, and much more likely to not be able to cope with people at home or in the community.
"There is a failure to think in long-term for Hackney's needs and interests, as well as the possible provision at St Leonard's. Sally Sherman may be a wonderful ward, but we ought to be thinking in terms of having that provision inside Hackney."
The commission went on to endorse the proposals, with Cllrs Peter Snell (Lab, Dalston) and Patrick Spence (Lab, Haggerston) supporting the chair and vice chair's decision to give the proposals the nod.
ELFT has dismissed the idea, pressed by both Murgraff and Carol Aykroyd of Hackney KONP, of using St Leonards as a means of keeping services closer to home for Hackney residents, claiming that the building had neither "sufficient scope or capacity" to provide the service, and would need significant development, with Sally Sherman in contrast a purpose-built ward.
Eugene Jones, director of service transformation for ELFT, said: "In recent times, the number of people admitted from Hackney to the current provision is around four or five people at any one time.
"It's just not possible or feasible to provide a unit of this time for four or five patients.
"If we made provision in Hackney, it would mean that people from other boroughs would have to go there."