All of Hackney's general election candidates and their policies – in one place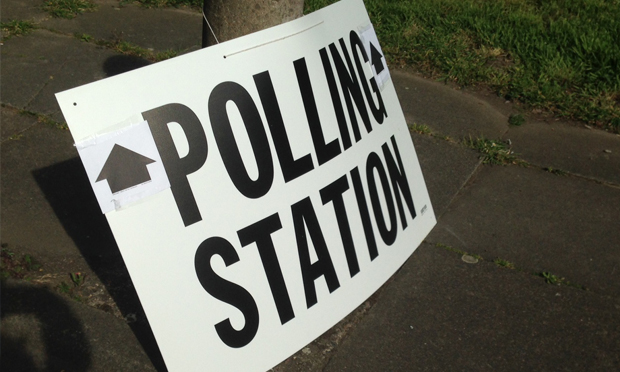 Every candidate running in both constituencies in Hackney has declared why Hackney should vote for them.
Hackney is split into two constituencies – Hackney North & Stoke Newington, and Hackney South & Shoreditch, both currently held by Labour MPs on comfortable majorities.
In both constituencies, the Conservatives came a distant second in the 2017 general election, followed by the Liberal Democrats and then the Green Party. This year will also see the fielding of candidates from the Brexit Party, Renew and the Workers Revolutionary Party, as well as a lone independent candidate.
In alphabetical order, below are the candidates for the two constituencies.
Hackney North and Stoke Newington
Diane Abbott – Labour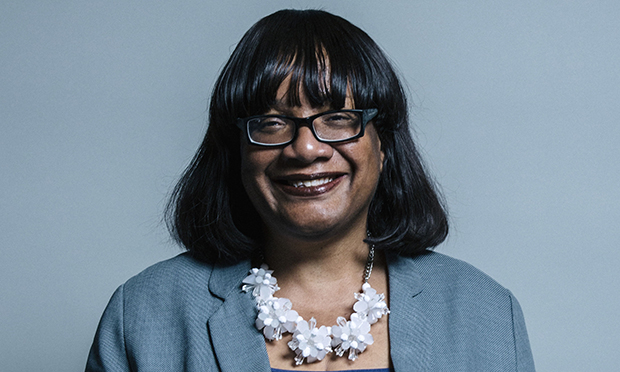 Incumbent Diane Abbott has represented Hackney North since 1987, and has had a trailblazing career of firsts, including being the first female MP of African-Caribbean heritage, the first black woman to hold a position as senior as Shadow Home Secretary, and the first black MP to speak for the party at Prime Minister's Questions.
More recently she has appeared on the picket line in Hackney to support striking teachers at BSix Sixth Form College, has taken criticism for a meeting with anti-LGBT activist Shraga Stern, and has called for social media companies to tackle the problem of abuse with an end to online anonymity.
The MP campaigns on a wide range of issues, including affordable housing, the pressure on the NHS and schools, and crime, and highlights local issues such as safety concerns on the Lockner estate, air pollution and the Finsbury Park floods as proof that "government needs to tackle local issues, big and small". Abbott came out in support of a second referendum in May.
Abbott said: "Hackney is really struggling from almost ten years of Tory cuts, despite the great people that live here. People want a safer environment at a local level and they want to tackle the huge challenges of climate change too. Government needs to tackle local issues, big and small.
"I have always worked hard to represent the concerns of all my constituents. We come from very varied backgrounds and beliefs, but we can only succeed if we work together as one community. Yet so much of what we value is under threat from Boris Johnson, Brexit and Trump.
"Everything that makes us a decent society, how we treat other people, to the NHS, to the environment are all under threat. We have to stop Johnson and Trump, for all our futures and for our children."
Alex Armitage – Green Party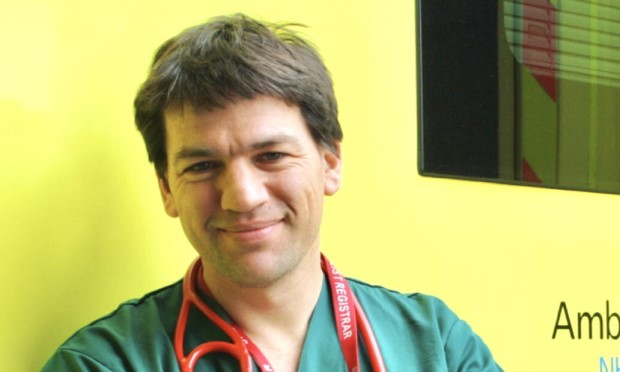 Paediatrician Armitage, who has almost finished training as a children's A&E consultant, was part of the Labour party until he switched to the Greens in 2008 with an aim to create a "new politics to solve the social and ecological challenges of the 21st century".
Armitage recently celebrated a major local victory after supporting residents in removing a large advertising hoarding from in front of their windows in Dalston, has been prominent in the Extinction Rebellion movement, and supported Woodberry Down resident Liat Mordechai in her attempt to prevent the Town Hall from compulsorily purchasing her property in order to move ahead with the demolition and regeneration of the estate.
The activist came within touching distance of becoming elected back in 2018, when a dramatic recount saw him fall short of stealing a seat from Labour by 21 votes.
Armitage said: "I'm standing in this election to challenge a global system that loves money and disregards people and the environment.
"People's basic needs such as housing and nutrition are not being met, climate breakdown is just beginning.
"Change is coming, whether you like it or not. Vote Green in Hackney to elect Tyrone Scott and I as your MPs and amplify our call for action." 
Ben Mathis – Liberal Democrats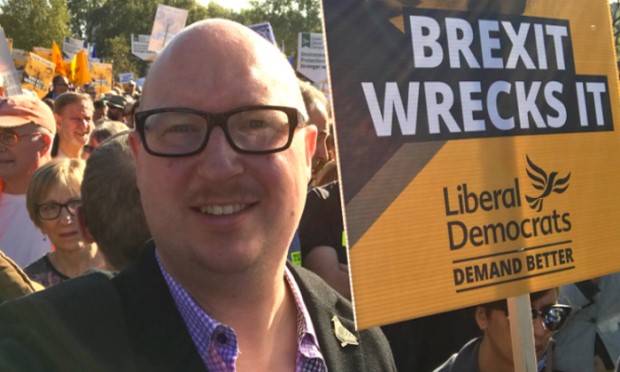 Small business owner Ben Mathis has lived in Hackney for 10 years, and has stood for the Liberal Democrats as a council, parliamentary and London Assembly candidate.
Prior to setting up his business this year, the Lib Dem candidate worked for London Overground for seven years and won a London Transport Award for his work managing visitors during the London Olympics.
Chair of his local party in 2016-17, Mathis frequently leads the party in celebration at London LGBT Pride, and has described himself as "frustrated" with Diane Abbott and Labour's Brexit stance, standing on the party's 'Stop Brexit' ticket.
Mathis said: "I am very proud to be standing in Hackney, the place where I have lived and campaigned for many years. Hackney is a liberal borough in so many ways, and those open and tolerant values are exactly what I want to fight for as the new MP for Hackney North and Stoke Newington.
"The Liberal Democrats have consistently fought Brexit since before the 2016 referendum and over the last three years we have been crystal clear that we must stop Brexit and that is why, if we win the election, we will revoke article 50 and stop this madness the very next day.
"The choice for remainers is clear – vote Lib Dem to stop Brexit. Meanwhile over that same three-year period, Labour have voted with the Tories or abstained on 29 key Brexit votes including the triggering of article 50 and have failed to support a People's Vote on six occasions. No matter what they say now, Corbyn's Labour have been walking hand in hand with the Brexiteers."
Richard Christian Ings – Brexit Party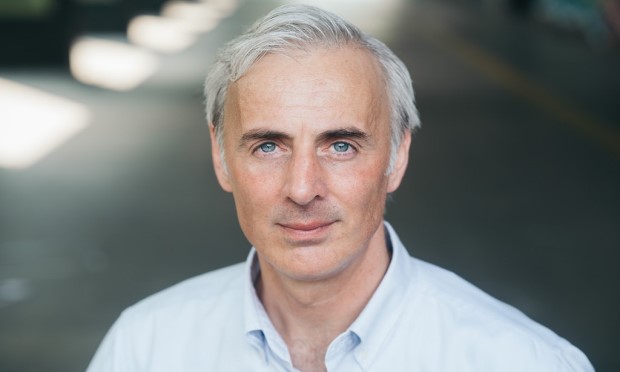 Actor and musician Ings, who moved to London from Essex in 1994 in order "to be part of the vibrant mix of people from around the world", became involved in revolutionary communist politics at Sussex University, where he got a degree in Russian and French.
A campaigner through the 80s and 90s with Workers Against Racism, opposing deportations and racist attacks, Ings sees Brexit as the "defining issue" of the election at both a local and national level.
The Brexit Party candidate says that every other issue is "naturally of a second order", and that if elected he would call for the abolition of the House of Lords and the enacting of electoral reform on the basis of proportional representation.
Ings said: "The frustration of a democratic decision taken nearly three and a half years ago has led to the question of who really rules Britain – the Remainer elite or the ordinary voter in the street.
"Without full democratic control over our economy, borders and laws, all great projects of reform will be stymied by legislation not fully and freely consented to by the British people.
"Many Hackney residents voted to Remain but I know they are all democrats, and recognise that if their vote is to mean anything, and if they are to have any say in national affairs, they will want to respect the 2016 referendum result, and elect the only candidate committed to leaving the EU cleanly."
Loré Lixenberg – Independent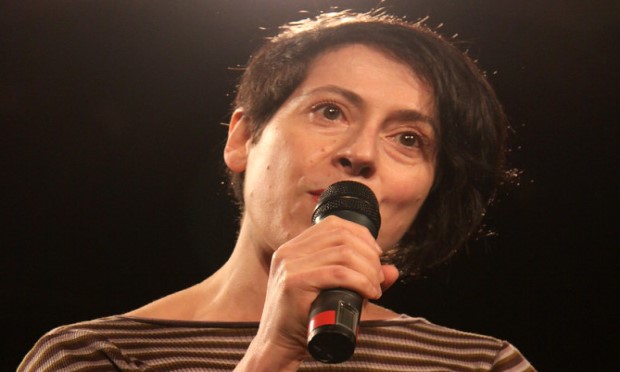 Opera singer Lixenberg registered to stand as an MP as a "first step" to founding contemporary music group The Voice Party as a political party in its own right, though could not register it in time before the election.
 With a team composed of "all kinds of musicians", unlike other candidates Lixenberg promises "nothing at all," but seeks to put music and creativity "at the centre of the political debate".
 Her policies include free music lessons on an instrument of choice for all children, as well as "some kind of regular musical activity" to be made mandatory for all institutions and businesses, as well as believing that many of society's problems could be addressed if consumption decreased and creativity increased.
 Lixenberg said: "Music can be seen as the the glue between the sciences and the arts and has the power to unite people more effectively than words. 
"I think many problems on a lot of levels would be solved if we all as a population consumed less and created more. 
"I am not at all interested in the polarities presented by current politics. In a nutshell, if you are fed up with all the blah blah blah, support me for some la la la." 

Benjamin Obese-Jecty – Conservatives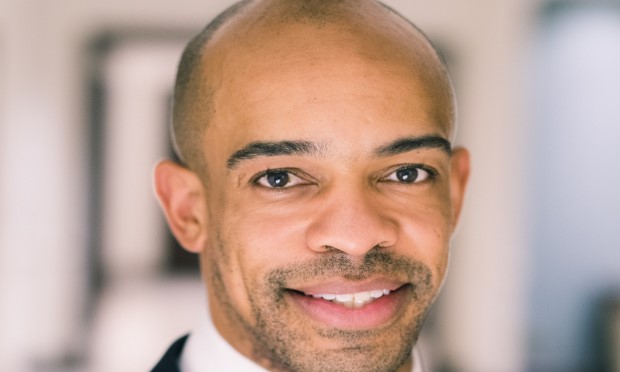 Wood Green resident and Iraq and Afghanistan veteran Obese-Jecty received his economics degree after leaving the army, spent six years at investment bank JP Morgan,  and is now a senior vice president at Barclaycard.
A Ghanaian immigrant, the Tory candidate grew up living in social housing in South West London, and during his time in Afghanistan was embedded with the Afghan National Army in a mentoring and NATO liaison role.
The keen boxer and cyclist assists at his local food bank in his spare time, is calling for further education and skills training opportunities for young people, and if elected says he will seek to reduce the housing waiting list, fight knife crime, and raise the National Living Wage to £10.50/hr.
Obese-Jecty said: "Hackney North and Stoke Newington is a fantastic part of London to live in, but local residents can find themselves increasingly estranged from their local area. Regeneration should be prioritised over gentrification.
 "I still face the challenges that those of us encounter in everyday life; employment, housing, savings. I believe it is important to have a parliament made up of capable individuals from all walks of life.
"I would relish the opportunity to be a realistic and inspirational example of social mobility to younger people who may feel their aspirations are beyond their reach. I will bring fresh ideas and a new energy that this constituency needs from its MP."
Haseeb Ur-Rehman – Renew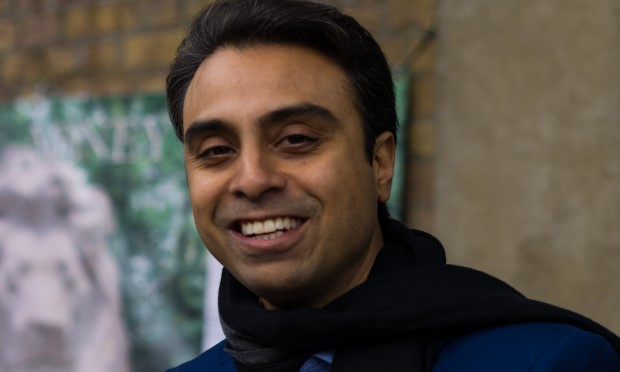 Lawyer Ur-Rehman has lived in Hackney for 15 years, and is focusing his campaign on regional economic policy, addressing income inequality and sustainable development, as well as calling for "strong ties" with Europe and the rest of the world.
The Renew party candidate has urged voters not to see Hackney North as a "taken for granted safe seat", and hit out both at "Labour mismanagement" and "Tory austerity", both of which he says helped create "the environment that caused Brexit". He is a Remain campaigner and advocate of a second referendum.
 Ur-Rehman has praised the Town Hall for "amazing work on the local environment", and committed to supporting that work with Renew's pledge to pursue carbon neutrality by 2035, as well as focusing locally on housing, healthcare, and working conditions.
 The Renew candidate said: "Hackney voters deserve better. They deserve better than to be treated as a safe seat and ignored by Labour. They deserve better than to have their local funding slashed by successive Conservative governments. They deserve better than career politicians looking to further their own interests. It's time for something new.
 "Brexit has been divisive and has stoked hatred between communities, generations and ethnicities and I will work to enhance our social cohesion and strength as a society.
"I am committed to working on the issues facing the residents of Hackney North and Stoke Newington, particularly those related to employment, working conditions, housing and homelessness, social and community issues, health provision as well as sustainability and environmental improvement and protection." 


Hackney South and Shoreditch
Mark Beckett – Conservatives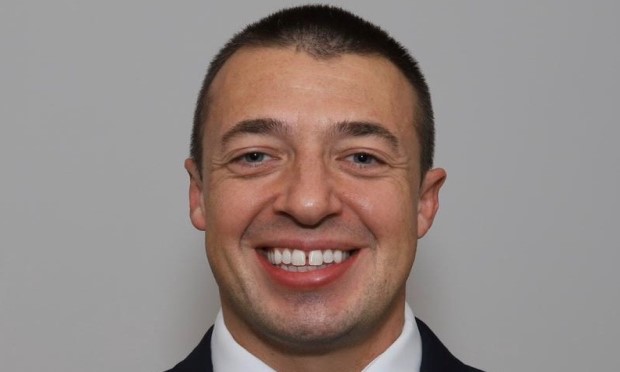 Aspiring Tory MP Beckett moved to Hoxton with his partner in 2015, and stood as a councillor in the 2018 London local elections on a platform of more affordable housing, increased police funding, and support for local business.
A biotech graduate and director of Conservative group The Enterprise Forum, which was founded "to ensure business involvement in the Conservative Party's policy development", Beckett used to work at the National Pharmacy Association promoting the work of pharmacists and pharmacy staff.
Beckett is a supporter of Boris Johnson's Brexit deal, is calling for a vehicle scrappage scheme to allow an affordable switch to electric and hybrid vehicles, and wants to encourage more small businesses to start up and remain in the community.
He said: "As a candidate who lives in the constituency, I think my priorities match those of my neighbours and friends.
"From talking to residents, the main things they talk to me about are; building better high quality, well-designed, and genuinely affordable new homes; tackling unfair increases in rent and service charges; making our streets safer with more money for our police force to tackle crime and longer sentences for criminals so they can be properly rehabilitated.
"Also important is supporting our local businesses by campaigning against rising rents and calling for a review of business rates to move the unfair and disproportionate tax burden away from shops."
Meg Hillier – Labour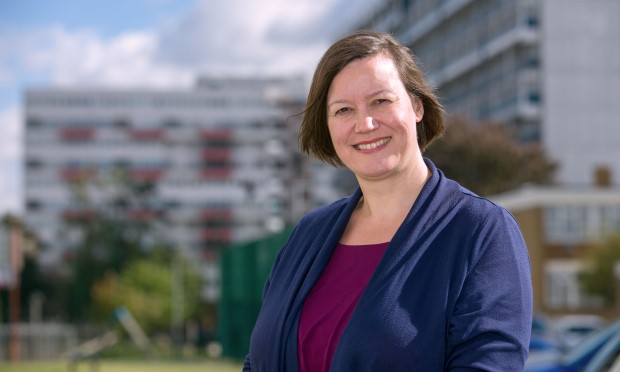 Incumbent Hillier was first voted in in Hackney South in 2005, and has steadily increased her majority since then, as well as chairing the powerful parliamentary spending watchdog the Public Accounts Committee for the last four years.
Hillier voted against triggering article 50 in 2017, and has voted for every option to "ameliorate" Brexit since the referendum, as well as using her platform to "highlight Conservative failure" on housing, education, and the NHS, and to make a run for Speaker of the House of the Commons on a ticket of "repairing Parliament's reputation" this year.
The Hackney South MP hit the headlines recently when an attempt to advocate for Marian Court resident Shahbana Bibi appeared to backfire, with the Town Hall's housing department using her letter in support as part of its justification to withdraw its housing duty from Bibi.
Hillier said: "This election is a clear choice about the future of our country. Too many people in Hackney are living in poverty. Many are on low pay with uncertain or zero hours contracts.
"[The Conservatives] privatised the Green Investment Bank, so there were then no safeguards to carry out any green investment. And their 'Green Deal' home energy project was a total failure – both wasting millions of pounds of taxpayers money.
"I've a strong track record of exposing government failures but I want to be able to deliver positive change for the people of Hackney. Without government investment in housing, education and health and a fairer deal in the workplace – too many Hackney residents will continue to lose out."
Jonty Leff – Workers Revolutionary Party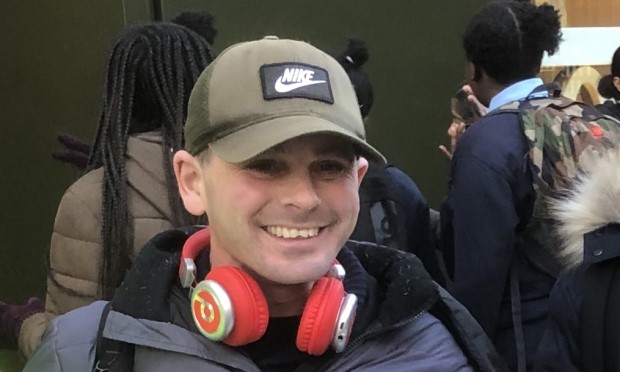 Trotskyist campaigner Leff works in graphic design, and has been living and campaigning in Hackney for over 20 years. 
The Workers Revolutionary Party (WRP) candidate believes that the vote for Brexit in 2016 "must be respected", and is calling for a break with the EU "now, no compensation, no deal, no delay", identifying "European capitalism" as responsible for the destruction of working people's standards of living.
 While Leff underlines that the WRP supports "unity across Europe", his party opposes its "bosses, bankers and rulers", and locally focuses on the demolition of housing for homes which are often unaffordable, pointing to the Colville and New Era Estates as areas where "working families are being driven out".
 Leff said: "People are working six or even seven days a week and they cannot pay their rents and bills. The working class is the most powerful force in society and everyone in this country has had enough of mass homelessness, the privatisation of the NHS, and the cuts and closures of council services.
"The entire working class must be mobilised in a general strike, to bring this government down and bring capitalism down with it.
 "The only way forward is with a workers' government and socialism to nationalise the banks, land and industries and put the entire lot under workers control so that everyone can have a decent standard of living and a future for their children." 

Robert Sidney Lloyd – Brexit Party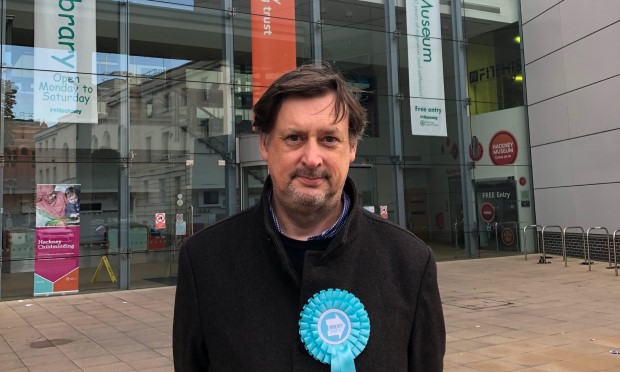 Geography and War Studies graduate Lloyd has been a partner at insurance law firm Caytons for six years, and sees the most important issue in this election as to "uphold the referendum".
A Fellow of the Royal Geographical Society, Lloyd has been a partner in law firms across the City since 1998 and has lived in Highbury for 26 years, seeing Brexit as " a movement to empower ordinary people and their communities, to invigorate small businesses, and to ensure that our elected representatives are more directly accountable to citizens".
The candidate warns of "dire consequences for our democracy" if Brexit does not take place, and is using his candidacy to highlight "major challenges with the cost of living, housing, and the quality of the wider urban environment".
Lloyd said: "I stand against those politicians who have or would delay and subvert the peoples' decision of 2016.
"In Hackney and Shoreditch, success and prosperity is found sharing space with many less privileged.
"Many issues hurt locally but increasingly originate in EU law and other
international agreements and cannot be changed or addressed without taking back control of our own laws."
Dave Raval – Liberal Democrats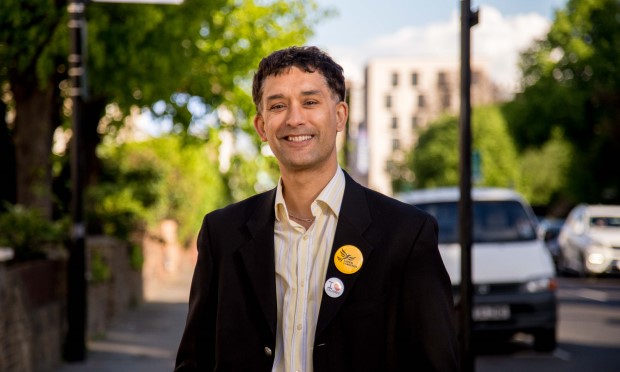 Building products company CEO Dave Raval is running for the Lib Dems in Hackney South, having formerly been their candidate for Hackney Mayor as well as running for MP there back in 2010.
Raval also mentors green entrepreneurs, and referees football matches at Hackney Marshes, being one of the founder members of LGBT football fans group Gay Gooners, with his focuses including animal welfare and protecting the mental health of emergency service workers.
 The Lib Dem candidate, who won Inventor of the Year at the Ideal Home Show, describes himself as "a committed internationalist", and coordinated the 'Stronger In' Remain campaign in Hackney South at the time of the EU referendum.
 Raval said "I'm an environmentalist and internationalist who fights for equality – which automatically makes me anti-Tory.
 "But it also makes me wary of 20th-century solutions like socialism, which failed before and I believe will fail again.
 "My politics is to find a new central and liberal way, to balance creativity and innovation with caring for those in need, respect for the planet and future generations."
Tyrone Scott – Green Party
Green candidate Scott has worked in housing for six years, helping families and individuals with homelessness and poor quality housing, and worked for Shelter supporting the community affected by the Grenfell Tower fire.
Having been involved in politics from a young age "after witnessing the effects of social injustice", Scott is both an environmental activist, demonstrating with Extinction Rebellion and the school climate strikers, and campaigns officer for the Young Green Party.
Recently Scott, who is "passionate about maintaining as close a relationship as possible with our European neighbours", called out Hackney Council over conditions at the Shuttleworth Hostel on Well Street, in which three people died this year within eight weeks.
Scott said: "I am passionate about tackling the social and environmental issues facing the people of Hackney and the rest of the country and I feel that I am the right person to do it.
"This election is a climate election, an austerity election and a Brexit election. A decade of austerity has shredded the life chances of young people, endangered the elderly, poor and disabled, and placed a massive strain on everyone who isn't rich.
"When you vote, think big and think bold about the politics you want to see in parliament."