London Renters Union slams Town Hall for 'vindictive conduct' towards Marian Court resident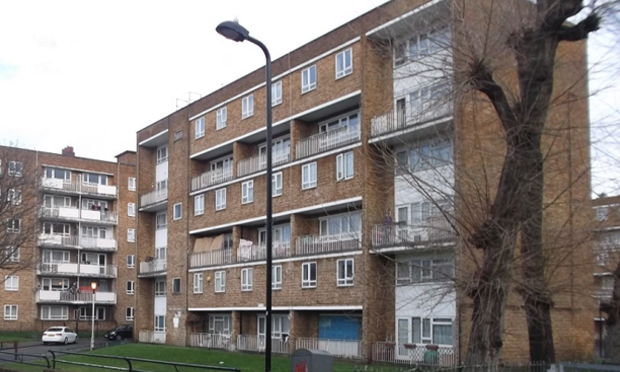 The Town Hall is on the receiving end of excoriating criticism from the London Renters Union and East End Sisters Uncut over the latest development in the case of Marian Court resident Shahbana Bibi.
Shahbana and her four children, as well as the family of Margaret Mongan, are the last residents left in the up-for-demolition Homerton council block, as the council's attempts to rehouse them have continued to stall over the past year or more.
Now Shahbana has had Hackney Council's main duty to find her a home withdrawn, a decision Town Hall officers have said was made on the strength of an email from Hackney South MP Meg Hillier, which was in fact written in support of the Homerton resident and her family.
In emails seen by the Citizen, housing officers quizzed by Bibi's solicitor as to why the duty had been withdrawn responded that Hillier's advocacy had quoted her constituent as saying she "does not want the property due to a number of different factors".
As a result, the council stood by its decision to bring Shahbana's housing duty to an end.
Shahbana said: "I'm shocked and devastated. I've approached my local MP for support due to being in this situation for so long.
"Her supporting statement has been misinterpreted by the council to discharge the duty from me.
"This is causing me to have an uncertain future and further adds to my stress."
The council is now understood to be taking the "necessary legal steps" to repossess Shahbana's Marian Court flat.
The mum-of-four had protested the council's latest offer of a property on the Richmond Road in the past, though had not formally refused it, as police had investigated an incident of racist abuse she had suffered round the corner from the property.
The council had not identified any risks or safety issues with the property, which Shahbana found to be vandalised and graffitied on a viewing and which one of the Town Hall's own officers had recommended be withdrawn.
Earlier in August, Meg Hillier wrote directly to the council urging them not to view earlier correspondence as a reason to end their housing duty for Shahbana and her children.
The letter reads: "I understand that a piece of correspondence from my office has been used as justification for the council to discharge their duty of care to Shahbana.
"The email was sent by one of my staff members and was a brief summary of the case, about which I had previously corresponded directly, and in more detail.
"It should not be viewed as an official rejection by Ms Bibi of the property on Richmond Road."
On being contacted by the Citizen for comment, Hillier said: "I do not publicly discuss individual constituent's cases.
"I advocate for many people in housing need and will always work with individuals to support them where I can.
"I will continue to support Ms Bibi and all other constituents who contact me."
It is understood that general legal advice to residents is usually to accept housing offers when they are made, even if they are unhappy with where they are being asked to move.
After the move, those still unhappy with a property can then ask for a 'suitability review'.
Direct refusals of offers carry the threat of being made 'intentionally homeless'.
A discharge letter sent to Shahbana lists a number of factors which have led the council to discharge its duty, listing three other offers made, and taking into account factors including size, affordability, and location.
No mention is made of Meg Hillier's correspondence in the formal withdrawal, though officers say that the discharge came "as a result" of it.
It is understood that the council will act on any information received from any third party acting on a resident's behalf, be that a solicitor, member of an advocacy organisation or an MP.
A Sisters Uncut spokesperson said: "Hackney Mayor Philip Glanville has repeatedly promised that Hackney Council would make every effort to find suitable, permanent housing for these women whose current homes they want to demolish.
"Instead they have done the exact opposite – discharging duty from Shahbana and her four children in this heartless and vindictive manner.
"East End Sisters Uncut will continue to protest until this disgraceful culture of social cleansing and the bullying of homeless survivors ends."
The London Renters Union, which also advocated for Bibi's case, has voiced its "shock and disbelief" at Shahbana's situation, and called on Mayor Glanville and Hillier to meet with her, Margaret, East End Sisters Uncut and themselves "with the intention of finding a clear path forward for both women and their families towards suitable rehousing".
Kenny Love of London Renters Union said: "We were extremely shocked and concerned to hear that Hackney Council has withdrawn main housing duty from our member Shahbana and her family.
"This decision painfully reasserts the significant divergence in what Philip Glanville, Mayor of Hackney, will say publicly with the vindictive conduct of Hackney Council housing officers.
"To learn, on top of everything that our member Shahbana has been made to go through, Hackney Council would use a letter written by her own MP, Meg Hillier, as evidence to support this cruel decision was just beyond shocking.
"As we understand it, Shahbana sought her MP's assistance in her fight to be rehoused fairly. For this to be turned around and used against her is deeply troubling and grossly inappropriate.
"If promises continue to be broken, we are more than prepared to take collective action in the interests of our members."
A council spokesperson said: "Ms Bibi and her family have been living in temporary accommodation since they approached the council as homeless and, despite the huge shortage of family homes in Hackney, we have been determined to find them a safe and affordable place to live in the borough.
"We offered Ms Bibi's family a terraced house with a garden for social rent on a permanent tenancy, and carried out extensive work to ensure it met the family's needs before they move in, which they chose not to accept.
"We have received a request to review the suitability of this offer of accommodation, and any concerns about how the offer was deemed to be refused are being formally considered as part of this review."