'Life is strange': Soho House's Concrete Space secures later opening hours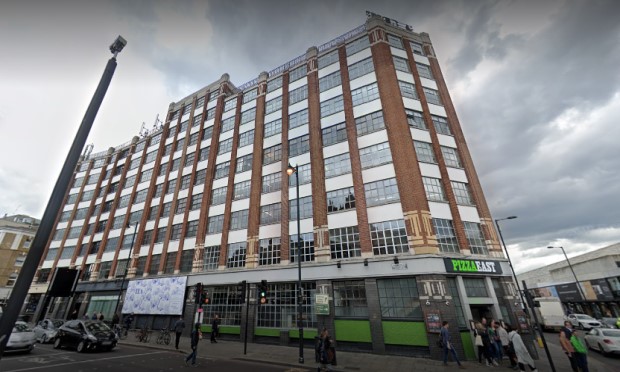 Concrete, a Soho House 'event space' run out of the basement below popular Shoreditch pizza joint Pizza East, has successfully secured later opening hours from Hackney Council's licensing committee.
The venue will now stay open until 2am on Thursdays and 4am on Fridays and Saturdays, despite police arguing that problems with alcohol-fuelled crime in Shoreditch have become "immense" over the past year.
The decision at yesterday's licensing committee was marked by testy exchanges between representatives of Concrete and councillors, who questioned the venue's application to allow live music from 7am as "strange".
In answer to the quizzing, Concrete's lawyer said: "Life is strange, isn't it?"
On being told by Cllr Brian Bell (Lab, Brownswood) that "flippant responses would not get [him] very far", the lawyer apologised.
The licensing committee heard that Concrete was seeking such early hours in order to line the application up with its planning consent, and that it would allow "flexibility for different promoters to run different events that one can't necessarily predict at the time of the application".
Sitting below Pizza East, which has been listed as one of Shoreditch's best pizza places by the Citizen in the past, Concrete is described as a "multifunctional and multicultural event space".
Its application to stay open later into the night – initially planned to be until 6am from Thursday to Saturday – has attracted a number of supporters, including DJ Adrian Storry of multi-genre club night Shorebitch.
Storry said: "I have worked with the amazing team at Concrete since 2015 as a promoter and I cannot sing their praises enough.
"I have worked with many venues throughout London and the UK and the team at Concrete has continuously been professional and courteous through our four-year relationship and I look forward to working with them for many years more.
"I think this slight change would make a huge change to the business and I believe the staff, security and management team have showed they can be trusted to make sure this license extension is not abused and treated with the respect it deserves."
As it is located in Shoreditch's so-called special policy area, Concrete must prove that it will not add to the 'cumulative impact' of local nightlife, an issue which attracted national attention when the council imposed stricter controls on its licensing regime last year.
A lawyer acting for Concrete said: "There have been no residential objections at all, and the absence of any in this area which has a big concentration of licensed premises is very important, as it demonstrates a site that is operating very, very well.
"If you're going to have an operator with hours of this nature, this is exactly the sort of operator you want, with very serious, responsible and professional people taking their responsibilities seriously.
"Such crimes as there are in the area are against Pizza East, and those are reduced when you have security officers looking after Concrete, so you have less crime and disorder when Concrete is operating."
However, police remained opposed to the application, with PC Kerrie Ryan saying that violent crime, drunkenness, aggression and confrontational behaviour have increased "significantly" in the area over the past year.
PC Ryan said: "I cannot emphasise enough the seriousness of the problems we are experiencing in Shoreditch. This will only be exacerbated with an increased number of people on the streets during this chaotic time.
"Not only will customers be adding to the number of people on the streets, but having had a longer time to consume more alcohol, their behaviour will be severely affected.
"The problems are immense down there at the moment, and that is our issue. The people from this venue, having consumed alcohol for longer, will behave in a different way when they're out on the street."