Young people celebrated at 'inspirational' Jack Petchey Foundation awards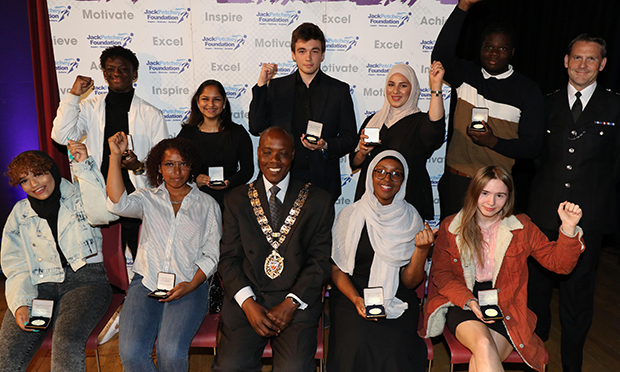 Over a hundred youngsters from across Hackney were recognised for a variety of successes at the prestigious Jack Petchey Foundation Achievement Awards earlier this month.
In a ceremony at Stoke Newington Town Hall, 129 winners aged between 11 and 25 collected medallions to go with the framed certificates and £250 cheques they had already received.
They were nominated by their peers, teachers or parents for 'achievements both big and small, but for always doing their best', according to the Foundation, which was set up 20 years ago by businessman and philanthropist Sir Jack Petchey CBE to help inspire young people in east London.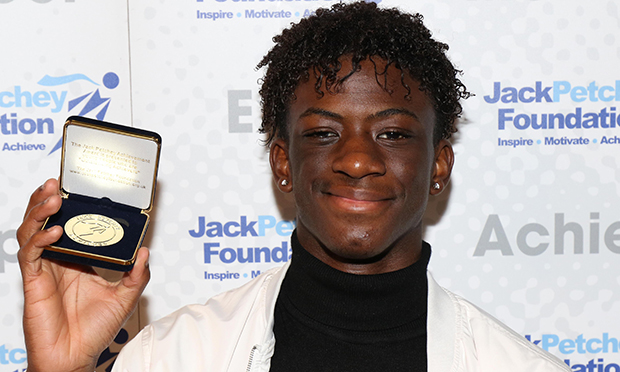 Sergi Oyo Chele, 17, who attends Brooke House Sixth Form College, was celebrated for doing well in his studies while also training with Tottenham Hotspur football club for four nights a week and doing evening shifts cleaning offices to help his mum financially.
Sergi, who spent his winnings on a trip to Southend with his classmates, said: "I want to thank all my teachers for helping me achieve so much and for giving me the opportunity to partake in this amazing awards."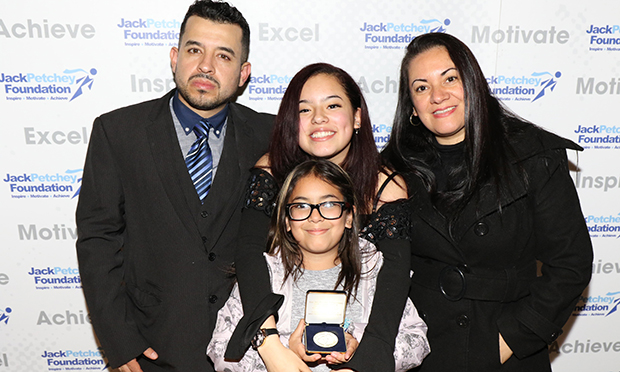 Another winner was 16-year-old Luisa Norina from Cardinal Pole Catholic School, who volunteers as a cook for homeless people in St James' Spanish Place every Thursday. She is also collecting clothes to hand out over the winter.
She spent her £250 on gardening supplies for her school's reflection garden.
Luisa said of her award: "Honestly I wasn't expecting that, but I'm very happy that I was chosen and I hope to continue to do good things for the community and to improve the living standards and lives of all humans."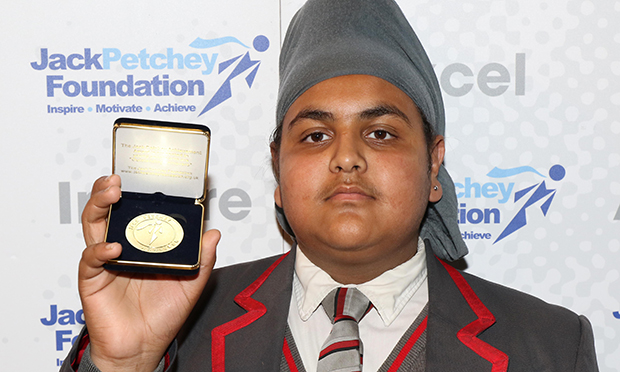 Mossbourne Community Academy student Gurdeep Singh, 13, was recognised for helping out his peers during a new course at the school.
Gurdeep put together a presentation on tourism in Brighton for his classmates and then helped them with their own projects.
He decided to fund a trip to Brighton with his cheque, writing to a hotel to organise a tour for everyone studying travel and tourism.
The Foundation also handed out accolades to eight adults who have shown an outstanding ability to galvanise young people.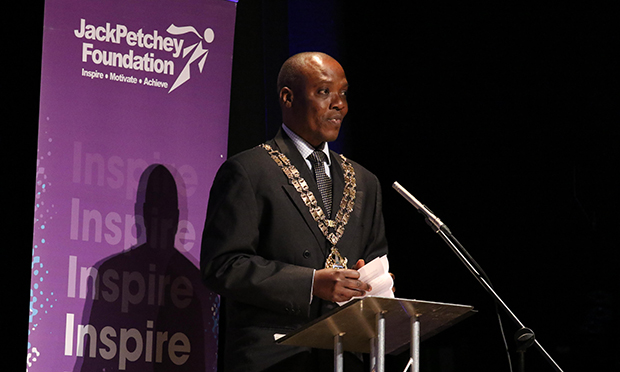 Hackney Speaker Cllr Kam Adams was in attendance at the awards ceremony, and said: "It was a fantastic evening, I'm very pleased to be part of this inspirational event where we have the opportunity to celebrate our young people."
Youth organisations and schools in Hackney have received nearly £4 million from the Jack Petchey Foundation since its founding in 1999.
Sir Jack, who still goes to the office every day at the age of 94, added: "I am passionate about our awards scheme which enables young people to be recognised, valued and rewarded for their achievements and positive contributions to society."
To find out more about the Foundation and the projects it supports, head to jackpetcheyfoundation.org.uk