Diane Abbott drops in at Hackney primary school's Democracy Day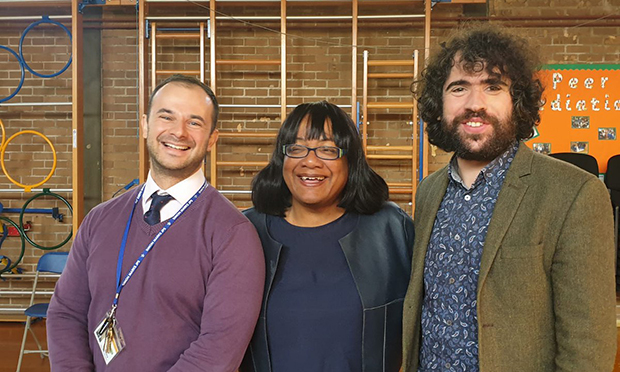 Local MP Diane Abbott paid a special visit to Simon Marks Jewish Primary School last month for its annual Democracy Day.
The shadow home secretary joined Deputy Mayor Anntoinette Bramble, former Simon Marks pupil and Cazenove councillor Sam Pallis and Hackney Speaker Cllr Kam Adams to promote democratic values and help explain the electoral system to the children.
Students in each class started the day by creating their own manifestos, with advice from the visiting politicians.
The afternoon saw the place transformed into a polling station, with pupils casting votes to elect the new school council.
The results were announced at the end of the day, with the student council later treated to a visit to the Houses of Parliament.
Hackney North MP Abbott, who addressed staff and pupils at the morning assembly, said: "Simon Marks is an incredible community school that has taught generations of Hackney residents and I'm proud of all the work they are doing."
Speaker Adams, who dropped in on all the classes throughout the day, added: "Simon Marks is a very diverse and fascinating school.  It's wonderful that the children are encouraged to participate in politics."
Cllr Pallis said: "It is a privilege to have attended Simon Marks and it is a privilege to be back and see the work being done to promote democracy."