Transport for London to push ahead with Silvertown Tunnel contract 'as soon as possible'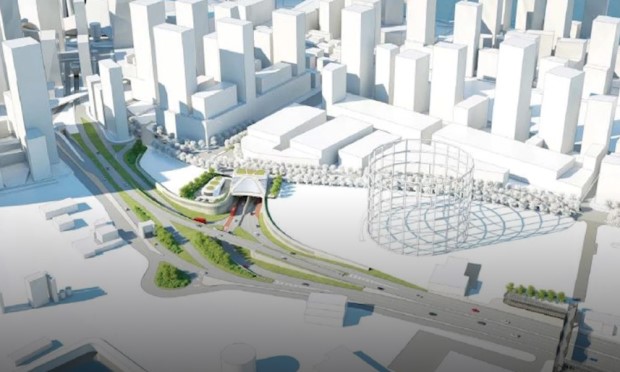 Transport for London (TfL) has announced it will proceed with arrangements for the construction of the controversial Silvertown Tunnel "as soon as possible" following the lifting of suspensions on the process.
 The transport network had been blocked from awarding the contract to Riverlinx Consortium following rival bidder STC's legal challenge of the procurement process back in August. 
TfL's determination to press ahead, now that STC has consented to its deal with Riverlinx continuing, comes in the face of widespread opposition to the plans, including by Hackney Council and most recently from within Greenwich Council. 
Greenwich leader Cllr Danny Thorpe (Lab & Co-op, Shooters Hill) recently asked that London Mayor Sadiq Khan pause works on the tunnel in order that a "full review of alternative options" be carried out, though it is understood City Hall's position in support of the tunnel currently remains unchanged.
Cllr Richard Lufkin (Lab, Shacklewell): "We hope that the recent change of mind by Greenwich will cause Transport for London (TfL) to reconsider. It's a significant change, as they are the council that's most directly involved.
 "The tunnel remains completely incompatible with the Mayor's air quality agenda.
 "It's very disappointing that TfL continue to think that adding road capacity will reduce congestion, as evidence from all over the world shows that that is not the case."
 Hackney Mayor Philip Glanville (Lab & Co-op) voiced his "strong concerns" about the project in a July joint letter with Cllr Jon Burke (Lab, Woodberry Down), cabinet member for transport, to TfL commissioner Mike Brown. 
Speaking at the launch of a £6m round of clean air funding on 7 June, Sadiq Khan spoke out in support of the plans, underlining that they aim to tackle the "really atrocious air quality" resulting from the Blackwall Tunnel when it becomes blocked.
Speaking to the Citizen, Cllr Lufkin, who is also a transport planner, pointed out that the addition of capacity by Silvertown would move congestion onto other parts of the network, calling instead for a single-bore tunnel for buses, walking and cycling.
TfL hopes the new river crossing between Royal Docks and Greenwich Peninsula, planned for opening in 2025, will alleviate 90-minute tailbacks into the Blackwall Tunnel caused by "fast growth in East London", and has also spoken of the opportunity presented by more cross-river bus routes.
However, the Stop The Silvertown Tunnel Coalition (STSTC), a cross-party and Extinction Rebellion initiative, petitioned City Hall to rethink the project in May, pointing out that road pricing and tolls on Blackwall Tunnel itself would address the congestion.
A Stop Silvertown Tunnel Coalition spokesperson accused Mayor Khan of "astonishing hypocrisy and doublethink" for highlighting the health costs of dirty air while supporting the £1bn project.
 The spokesperson said: "We now know that TfL made very significant errors in their initial examination of options for this project, and that it has not been reevaluated in light of new findings on air quality, or of the climate emergency. 
"Council leaders across south-east London have asked the Mayor to halt and review the project – as have local residents, climate, traffic and environmental health experts, and active travel NGOs. 
"The Mayor needs to listen to all these very well-informed people, understand that he has made a wrong call based on bad information, and think again." 
A TFL spokesperson said: "We are pleased that STC has consented to TfL's application to Court to lift the automatic suspension on award of the Silvertown Tunnel contract. 
"We will now progress the arrangements for award of the contract to the Riverlinx consortium as soon as possible.
"Once open, a new twin-bore tunnel, located within the extended Ultra Low Emission zone, will remove barriers for people in east London needing to cross the river for work or leisure, enable the introduction of new bus services and improve the reliability and resilience of the local road network." 
The London Mayor's office was approached for comment.