Over 1,500 children compete in Young Hackney's 12th annual sports day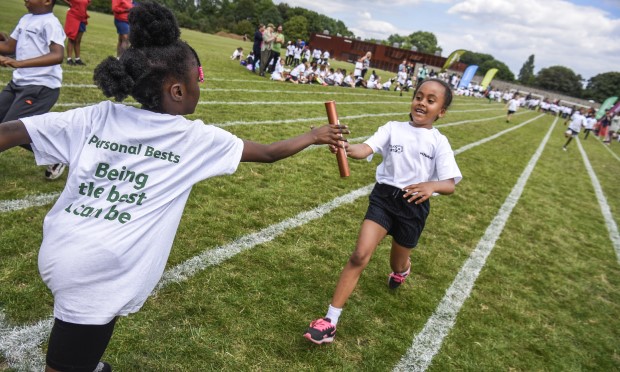 Over 1,500 children from 14 schools in Hackney turned out for the council youth service's 12th annual sports day earlier this month.
Personal Bests, which sees the most-improved pupils compete to improve on their previous records in events such as long jump, javelin and relay races, took place on Hackney Marshes on 3 July.
The day is also aimed at helping children develop new skills and teaching them how to live a healthier lifestyle.
St Matthias and St Dominics finished in joint first, followed by Lauriston in second place and Sebright coming home in third. 

Oscar, a Year 3 at Shacklewell Primary, said: "I have enjoyed the shot put and step jump. I am really proud for starting from a low score and improving my personal best today."

Carol Gallagher, a teacher at London Fields Primary said: "It's been a lot of fun, the children really enjoyed themselves, and have shown determination to achieve their personal best in a fun way."

Personal Bests is organised by the council's Young Hackney team, and this year was supported by a number of volunteers, including pupils from Stoke Newington Secondary School and City Academy, as well as employees from local businesses.

Deputy Mayor Anntoinette Bramble said: "It's amazing that so many children can come together at events like this to enjoy sports, have fun and realise their potential.
"I want to say a big congratulations to every young person who took part, I hope Personal Bests helps even more local children take part in sports to improve their well-being, enjoy themselves and make new friends."