'We are ecstatic!': Mossbourne rower earns place at Oxford Brookes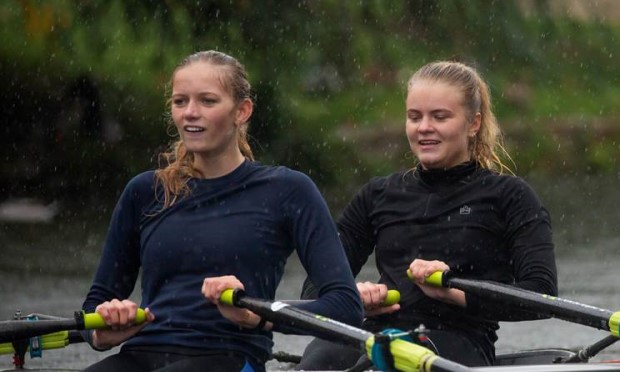 Meda Laukyte, a 17-year-old Mossbourne Sixth Form student, will become the first member of her family to go to university.
She has won an unconditional offer for Oxford Brookes University – one of the world's top rowing institutions.
Meda, a keen and ambitious rower, attends Mossbourne Sixth Form where, six times a week, she completes more than three hours' of rowing training.
In addition to her intensive training schedule, Meda has also competed in a number of local and national regattas which has increased her confidence.
Meda is passionate about making the most of every opportunity and is thankful for Mossbourne Sixth Form's unique rowing programme for nurturing and developing her talent.
She said: "I chose to attend Mossbourne Sixth Form because of the school's rowing programme – something that I was really keen to pursue.
"The teachers and staff, including the coach, are so supportive and have helped me to plan my time effectively so that I can pursue my passion for rowing, and achieve the grades I need for university."
"I've always been interested in rowing and sports," she continued, "but it's difficult to find a programme in London that's accessible-I feel really lucky to have found Mossbourne."
As part of the academy's rowing programme, students are given the opportunity to train at London Docklands every morning and also to compete in prestigious national competitions.
She added: "We've travelled across the country, even competing and winning against private schools!"
Meda, who has competed at Henley Royal Regatta and the British Rowing Championship, said she knew that attending Oxford Brookes was the perfect opportunity for her.
"When I visited Oxford Brookes, I was immediately welcomed into a warm, friendly and diverse community where people are committed to learning and working hard to get the best, not for themselves, but also out of others."
Meda, on track to achieve AAB grades in art, sociology and history, arrived in this country aged 9 without a word of English.
Head of Sixth Form, Dr Suzanne Lienert, said: "We are ecstatic for Meda who has shown absolute dedication to her rowing training throughout her time at Mossbourne.
"She has been completely singleminded in achieving her best. Meda's unconditional offer is testimony to her talent.
"I am extremely proud that our rowing programme, in partnership with London Youth Rowing, has helped Meda to achieve her full potential."
Meda, who has accepted her unconditional place, plans to join the rowing society and rowing team when she starts university.