Medics urged to prepare for 'destabilising' effect of private firm's virtual consultations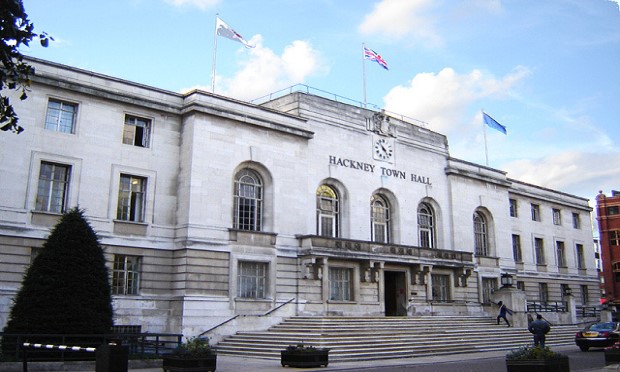 Councillors who scrutinise health matters in Hackney are calling for "local action" in preparation for the potentially "destabilising" influence of a private company's online GP appointments.
Babylon Health's app GP At Hand uses algorithms to provide 24-hour 'virtual consultations' to its users, but the Health in Hackney Scrutiny Commission is now expected to recommend leaflets be put out warning patients of the "consequences" of being deregistered from their local practice if they join up.
It is understood that 80 per cent of GPs in City and Hackney are trialling online systems, with 20 per cent "consistently refusing to", according to local GP Confederation CEO Laura Sharpe.
Cllr Ben Hayhurst (Lab, Hackney Central), who chairs the scrutiny commission, said: "Where this [review of digital primary care] came from at the start was seeing a loss to GP At Hand, and, trying not to be political or pejorative about this, the risk of that destabilising the system.
"The thing for me is, does Hackney have enough senior clinical drive in trying to get our GP surgeries to do everything they can, both to have the systems available and to know that they can do this for those that want it, while not leaving behind other persons who are able to access them.
"It would be a crying shame if, say, GP At Hand does go through the roof and everything hasn't been done at a Hackney level to make an accessible service."
According to reporting in GP newspaper Pulse, Hackney has been selected by Babylon's media agency PHD Media as one of the best boroughs in which to target 20- to 39-year-old patients.
Councillors have warned in the past that GP At Hand's business model could upend GP practices' businesses, effectively relying as they do on public insurance systems by which the well subsidise the unwell, potentially meaning a risk to practices that lose too many younger patients to Babylon's app.
Sharpe said: "There is a cultural thing here. It's got to be with practices that want to take [digital] forward, to explore different avenues, so it isn't, 'We're doing this and we expect you all to do it.'
"We've had practices who have consistently said, 'No thank you, we are not interested.' This is not a requirement of the GP contract, it's advisory.
"It is very much worthy of debate, as a system, about how are we going to embrace digital opportunities, not just in primary care, but right across the system, and what is our strategic approach. I think that is worth a system-wide conversation."
Sharpe recommended a team of people go and work in the practices to help those who want to sign up to expand their digital arms.
While the British Medical Association has announced a 10-year plan to have 25 per cent of all GP appointments bookable online, there is no requirement in the GP contract to offer online access.
The NHS app came in for mockery during the 11 July meeting on digital primary care at the Town Hall, as Sharpe confessed to attempting to sign up during the session and being unable to: "Bloody hell, it's hard, and if I can't do it…"
Babylon Health were approached for comment.