Stik's community mural 'finally' back in Poland after long tug-of-war with London gallery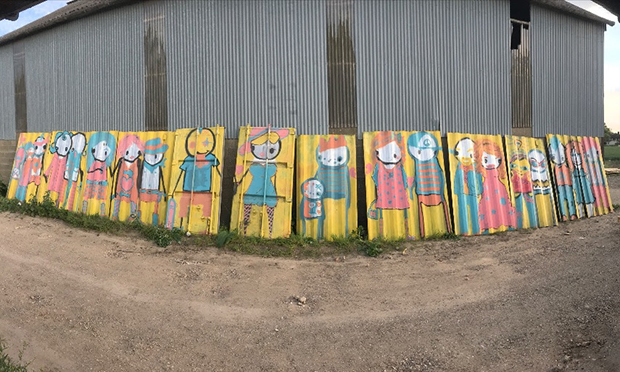 Hackney street artist Stik says he is glad the "nonsense is over" after a community mural he created with a group of children in Poland in 2011 was finally returned home this week.
The 45-metre artwork, It's Complicated, went missing from the grounds of a gallery in Gdansk in 2014.
Stik was alerted to the theft a year later when cut-up bits of the mural turned up in Andrew Lamberty's gallery in Belgravia, going for between £20,000 to £30,000 a pop.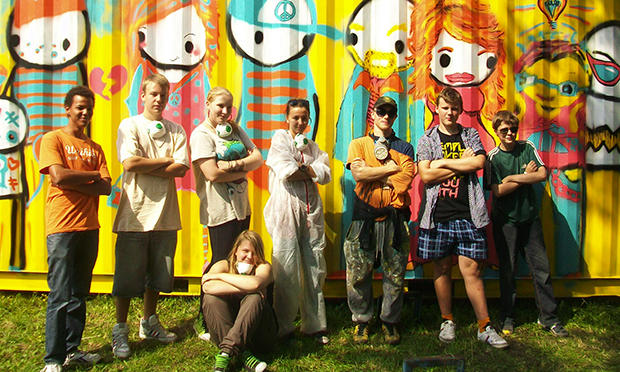 Following a long wrangle with Lamberty, Stik told the Citizen in January that an amicable settlement had been reached to return the entire artwork to Gdansk.
It has now been housed in a storage facility in the city, waiting for a permanent home.
Stik, who only ever authenticates the sale of his public artworks when it benefits the local community, says he is "optimistic" that the mural will soon be back on public display.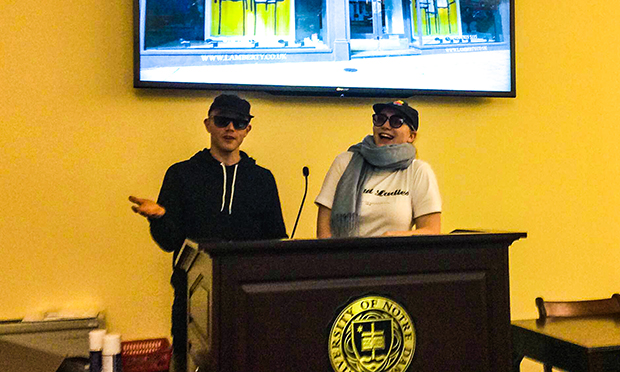 Miss Take, founder of Gdansk street art collective Graffiti Ladies, who worked on the mural and campaigned alongside Stik for its return, said: "I'm really happy to see it coming back to Gdansk. It has been really hard work to get it back where it belongs. Finally!"
Stik has thanked a number of people and organisations, including the Citizen, for supporting the effort to bring the mural home.
A solo artwork created by Stik on the same trip to Gdansk eight years ago, on behalf of the Laznia Gallery of Contemporary Art, was also found carved up and on sale in Lamberty's gallery.
The artist today released a video of him destroying the remnants to prevent them from re-entering the market and devaluing the pieces he auctions for charity.
Stik told the Citizen: "I'd rather not have to do it, but it's necessary. There should be no possibility of them coming back on the market, and this is the safest way to ensure that.
"When there are 20 pieces out there and available to buyers, it undermines the authenticated work being auctioned for charity."
The mural was added to the Art Loss Register in 2015, which prevented the pieces being auctioned publicly, but Stik says that doesn't stop them changing hands on the black market – and that could still have a negative impact on sales of his charity pieces.
So last month he took the drastic step of spraying over the mural in black paint.
He added: "If I hadn't done it, there's a danger that these pieces could resurface and stop us achieving some of the prices we did last year at auction."
Stik's sculpture, Up on the Roof, sold for £150,000 last October at Sotheby's, with all the proceeds going to the theatre company Cardboard Citizens, which is dedicated to helping homeless people.
Two months later, his artwork Big Mother went for close to £200,000, money that will benefit Artification, a free art program for former residents of a condemned West London housing block and others in the surrounding area.