Stoke Newington councillor strikes conciliatory note after stop and search row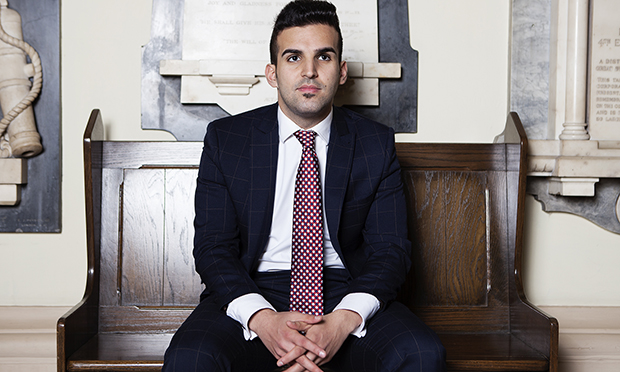 A local councillor has struck a conciliatory note after he was embroiled in a social media row with the Metropolitan Police over stop and search policy .
Cllr Mete Coban (Lab, Stoke Newington) had expressed his "disgust" on Twitter on 17 June after he was told by a police officer in Stratford searching two young black boys that the reason was: "I have to stop these people getting stabbed."
Five people, including four police, were injured three days ago when 100 youths attacked officers responding to reports of a robbery at Stratford bus station.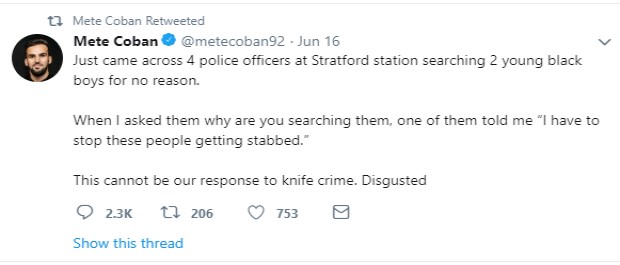 The tweet has to date received over 2,000 responses, many from self-identified serving police officers, with Cllr Coban later demanding an apology or a retraction for a reply from the Met Police Task Force characterising him as "irresponsible".
He also called upon a senior communications manager for the Met to "take control of your officers".
Cllr Coban said: "As the events across London this weekend demonstrate, tackling serious violence is one of the most pressing issues we face.
"To solve it in the long term, its important that we address it in the round – which is why l am proud that both locally and across London through the Violence Reduction Unit, we are taking a public health approach that recognises the need to prevent crime in the long term working hand in hand with the community.

"That doesn't mean there isn't an issue that needs a response now – and having previously accompanied local officers I know just how tough a job they have.

"It's also important that as use of stop and search increases it is monitored and scrutinised by the community they are put in place to protect.

"Working with young people, and having grown up in London myself, I know first hand how sensitive this issue is and how important it is that we get it right."

Cllr Coban added that so-called 'Section 60' orders allowing officers to conduct searches with or without grounds for suspicion in the area covered, which saw a sharp increase in use in Hackney in 2018, had a "role to play", but called for them to be used in a proportionate, respectful and intelligence-led manner.

The Stoke Newington councillor also praised the commitment of Hackney police to working with the independent Stop and Search monitoring group and setting up the recently established Youth Independent Advisory Group.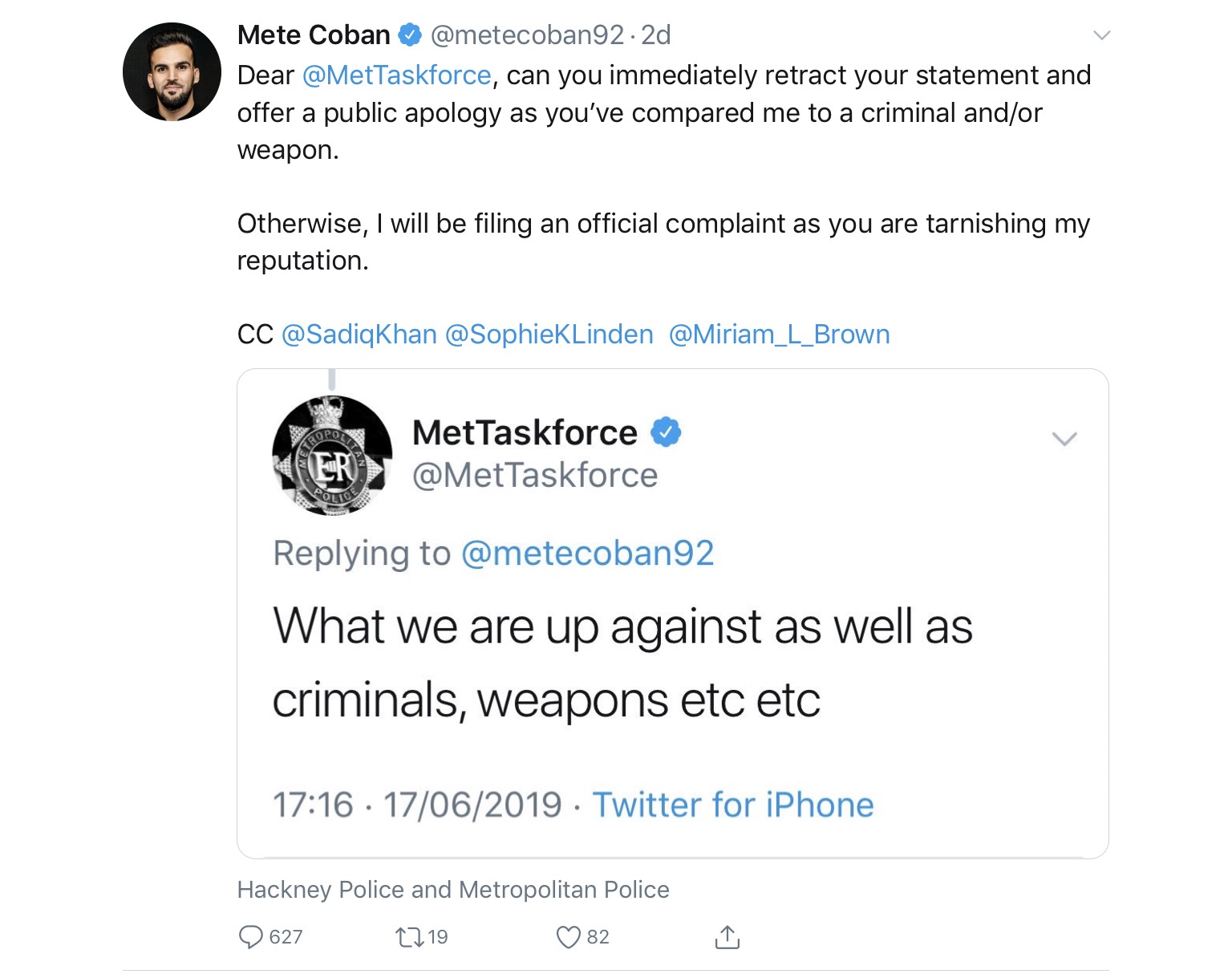 The Met Task Force tweeted in response to Cllr Coban's initial criticism: "[This is] What we are up against as well as criminals, weapons, etc. etc."

The Stoke Newington councillor said that the tweet compared him to a criminal or a weapon, and thus "tarnishes his reputation", saying that he would file an official complaint if he did not receive an apology or retraction.

He has also threatened to report the views on young people of the Met in the Enfield district of Southbury, though the tweet that made these views known has since been deleted.

When asked whether the police stood by the Task Force's comments, a Met Police spokesperson said: "We encourage our officers to use Twitter to engage with members of the public, and that can include exchanges with those who choose to criticise our work."