Courier and former Shomrim volunteer guilty of lying to police over Stamford Hill 'robbery'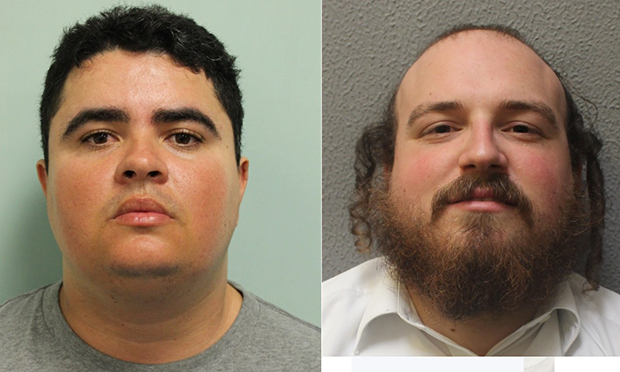 A delivery driver and a former Shomrim volunteer have been convicted for falsely accusing two teenagers of trying to steal a moped in Stamford Hill.
Thiago Alves, 38, of Pretoria Road, N18, and Michael Scher, 32, of Amhurst Park, N16, had both pleaded guilty to perverting the course of justice.
Alves was sentenced to eight months in prison, and Scher to five months, suspended for two years, at Wood Green Crown Court yesterday.
An offence of false imprisonment was left to lie on file.
A warrant was also issued for the arrest of another former Shomrim volunteer, 27-year-old Yaakov Nowogrodski, who failed to attend court after he was charged with conspiracy to pervert the course of justice and false imprisonment.
Police say Nowogrodski has fled the country.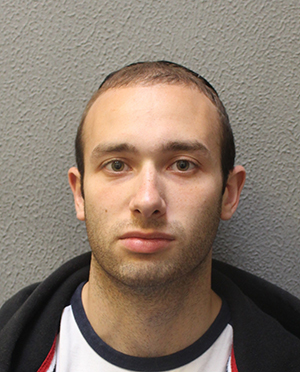 The court heard how on 3 July 2017, at about 8.40pm, police received a number of calls saying two juveniles had been detained for robbery in Stamford Hill by members of Shomrim, a Jewish neighbourhood watch group which patrols a number of areas of London.
When officers arrived, they heard claims that two youths, aged 13 and 15, had attempted to rob Alves of his moped.
They were alleged to have surrounded the courier before demanding his moped keys and pushing him.
Alves, along with Shomrim volunteers Scher and Nowogrodski, made sworn statements supporting the allegations, resulting in the teenagers being arrested at the scene and taken to a police station.
The two boys, both of previous good character, were kept in custody for 16 hours.
However, detectives later found CCTV footage of the incident which completely disproved the story.
The boys were not near Alves, had certainly not pushed him and had made no attempt to steal his moped.
They were released and an investigation began into a possible conspiracy to pervert the course of justice.
Alves was arrested on Thursday, 6 July 2017 and Scher and Nowogrodski on 12 July. All were subsequently charged.
Detective Sergeant James Leeks said: "The officers who attended that night acted in good faith, but were deceived by a deliberate criminal conspiracy.
"It is regrettable, that as a result, two young men were arrested and detained. Their arrest and loss of liberty would have been traumatic for both them and their families.
"Thankfully the investigating officers were able to locate CCTV evidence that exonerated these young men them and they were released, but the consequences if the officers had not been so diligent could have been a gross miscarriage of justice.
"Why these men decided to fabricate this case may never be explained.
"However, abusing the criminal justice system in such an underhand manner is disgraceful.
"Those responsible for this despicable deception will now have to face the consequences of their actions."
Rabbi Herschel Gluck OBE, president of Stamford Hill Shomrim, said: "The Shomrim members involved in this incident were immediately suspended as soon as we were made aware of these serious allegations.
"Their behaviour fell way below the standards expected from any of our volunteers and was a serious aberration.
"Since this incident nearly two years ago, Shomrim have provided it's dedicated volunteers with extra training, to further ensure integrity comes first and foremost.
"We deeply regret the distress caused to these young men and we send them our best wishes."