DriveNow: London's flexible car club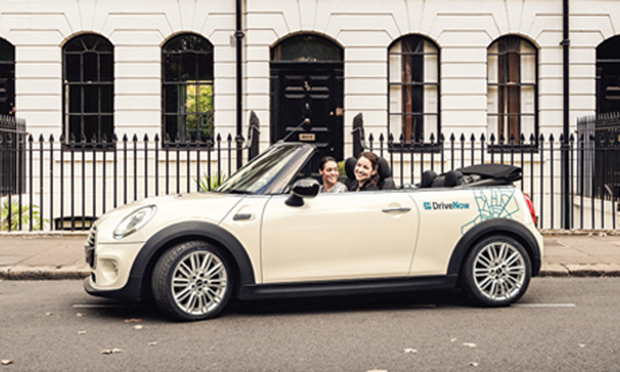 Have you ever thought of trying car sharing for a weekend trip? Or looked at more sustainable ways to travel in London – like electric vehicles? Maybe you're even thinking about giving up your private car.
With car ownership costs increasing, the ULEZ introduction in April, and air pollution at the forefront of people's minds, it's time to look at alternative transport options like car sharing. DriveNow is London's flexible car club, now available in 9 London boroughs including Hackney, Westminster and Southwark. All Hackney Citizen readers can join DriveNow for free with £20 driving credit online to try it out.
Get access to over 700 BMW and MINI vehicles which can be found and reserved with the DriveNow app. Providing a flexible way of meeting friends, getting to a meeting or escaping the city, members can drive by the minute for short trips or select an hourly or daily package for longer journeys. Fuel, insurance, parking and car tax is included in the price, and there are no monthly or annual fees – just pay when you drive.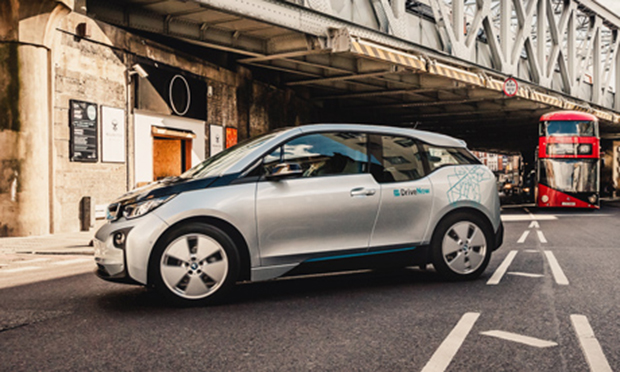 Shared vehicles are an effective way of improving air quality whilst still providing the necessary transport to meet people's needs. Mixing car club usage with public and active transport lowers CO2 emissions and contributes to improved air quality. Flexible car clubs can take up to 13 cars off the road and reduce annual household mileage by 238 miles.
All DriveNow BMW and MINI models are compliant with the Ultra-Low Emission Zone requirements and there are 130 BMW i3 electric vehicles in the fleet, which have zero tailpipe emissions and can travel up to 180 miles on a single charge. This is an opportunity to try electric vehicles without the hassle or significant costs associated with owning or leasing the vehicle. Other models include the MINI Convertible, MINI 3 & 5 door, MINI Clubman, BMW 1 Series and BMW Active Tourer, offering a range of options for different journeys and number of passengers.
Unlike traditional car clubs, DriveNow cars can be picked up from and returned to virtually any public parking bay in the operating zone (9 London boroughs) and there are no designated car club bays. You also don't need to worry about booking a car weeks or even days in advance, just pick up a car when you need it, enjoy your trip and leave the car right outside your house at the end!
Join DriveNow for free and get £20 credit to try them out at www.drive-now.com/citizen.
There are no ongoing monthly or annual costs – you only pay when you drive.