Hackney's Five Points named Brewery of the Year at prestigious national awards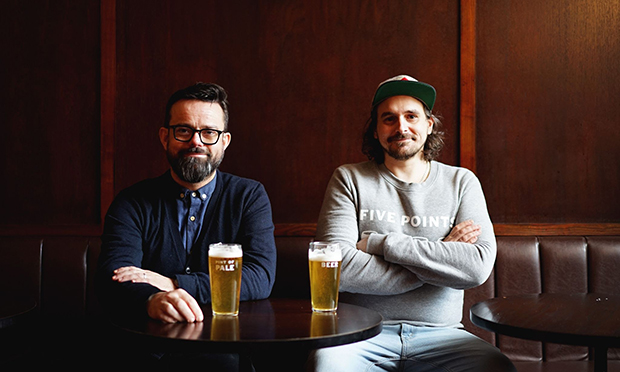 Hackney's largest independent brewery has been named Brewery of the Year by a highly regarded industry awards panel.
Five Points took home the flagship accolade at the Brewers Choice Awards 2021, held annually by the team behind The Brewers Journal.
The brewery was shortlisted for the award in 2019, ultimately earning the runner-up spot.
Five Points has been operating in the borough since it was founded by Ed Mason and Greg Hobbs in 2013, and now serves tank-fresh pints from its Mare Street taproom, which opened in November.
Mason said: "We are beyond pleased to receive this recognition from our beer industry peers.
"It's been a tough year for many, and we would like to thank our awesome, hardworking and committed staff team, along with our supporters and community investors for making this brilliant award possible."
The fierce competition was judged by experts including award-winning beer writer Melissa Cole, accredited beer sommelier Paul Davies, and Lotte Peplow, the Brewers Association's craft beer ambassador in Europe.
The recognition comes after a year of hard work at Five Points.
In recovering from the pandemic, the brand pivoted its business strategy to best serve its customers, opening a new brewery in Hackney and setting up a community crowdfunding campaign which allowed it to launch the new taproom.
Over the course of 2021, Five Points has launched new products, including Five Points Best in 500ml bottles, a new mini-keg range and its own lager.
The award is one of a number won by the brewery over the course of its history.
It was recognised at the Living Wage Awards 2019, which gives credit to employers who pay living wage salaries in industries where lower salaries are typically paid.
Five Points Pale was also crowned Silver in CAMRA's Champion Beer of Britain awards in 2019.
For more information, visit fivepointsbrewing.co.uk.