Controversial new incinerator gets go-ahead despite warnings from health experts and protests from campaign groups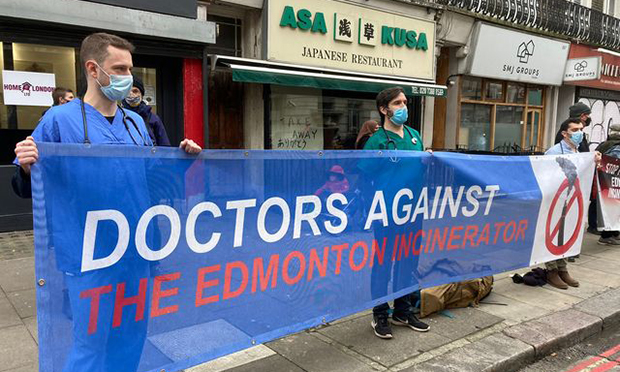 A controversial multi-million pound incinerator will go ahead despite a toxicologist warning about the health impacts.
Councillors from the North London Waste Authority (NLWA) have voted to plough on with a new incinerator and recycling centre in Edmonton, estimated to cost between £650m and £1.2bn.
It would replace an aging incinerator which is coming to the end of its life.
The NLWA, which is run by seven north London councils, is awarding the contract to Spanish firm Acciona to knock down the old incinerator.
The new one should be up and running by 2025 and will handle waste collected by Barnet, Camden, Enfield, Hackney, Haringey, Islington and Waltham Forest councils until 2075.
There will also be a new reuse and recycling centre and education and visitor centre at the site.
Campaigners said the plans will add to air pollution and create carbon which causes climate change. They said it could also act as a disincentive to increasing recycling rates.
They also added that it would disproportionately affect Black residents living nearby.
Olivia Eken from Encaf Youth said: "Expanding such an incinerator will have detrimental health issues on its residents."
She said: "As young people we have the hard task of watching our future crumbling before our eyes."
The move showed an "utter disregard of the climate crisis", she added.
A group from Extinction Rebellion, Black Lives Matter and Stop the Edmonton Incinerator blocked the access road to the site earlier this week.
It came as the all-party parliamentary group on air pollution said the expansion should be stopped over concerns about air pollution and health.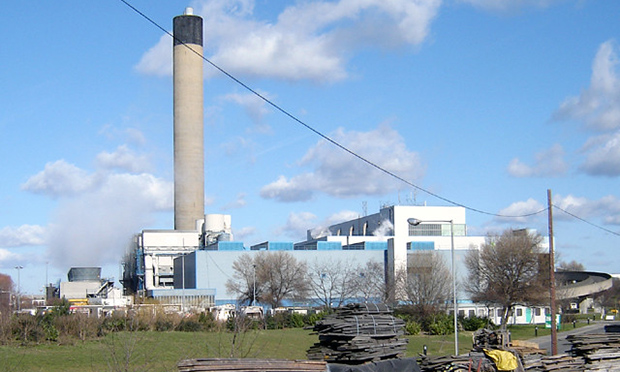 Chairman Geraint Davies said incinerators "will give rise to ultrafine particulates which are the most dangerous to human health".
Twenty-five MPs, including Islington North's Jeremy Corbyn and Hackney North's Diane Abbott, wrote to Prime Minister Boris Johnson today to put a moratorium on new incinerators.
NLWA's chair Cllr Clyde Loakes told the crunch meeting: "There would be no need for this facility if people recycled more."
He added: "People still do not do the right thing."
He added: "This is a big, big project, but it should not be a solution to export our waste outside London.
"We have to move forward and its our duty and responsibility, however difficult."
The NLWA said it will use carbon capture technology when it becomes available.
Speakers lined up to urge councillors to think again about the contract.
Because of coronavirus guidance, only 17 members of the public were allowed to observe the meeting in person at Camden Council's Crowndale Centre.
Toxicologist Professor Vyvyan Howard said the compounds like those given off by incinerator are "a legacy for future generations to cope with".
"Breathing particles is bad for heath," he said. "The ultra fine particles are very very difficult to abate.
"The trouble with an incinerator is it says to people making problematic waste that they can carry on as usual."
He added: "You shouldn't believe there won't be any health impacts, there will be.
"You have to make sure you are not leaving a white elephant for your rate-payers and you have to think globally."
He went on: "If you build this, you will slow down your efforts to try and reduce your rate by recycling and have an impact on manufacturers to slow down the production of problematic waste."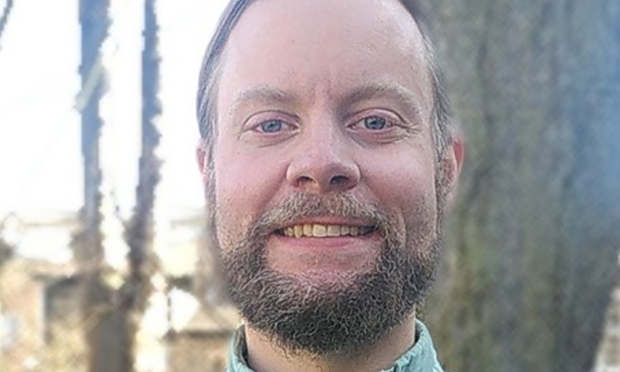 Dr Rembrandt Koppelaar said the incinerator could produce 210,000 tonnes of carbon dioxide rather than the 28,000 tonnes predicted by NLWA.
The Hackney resident is a founder of Extinction Rebellion Zero Waste and in his day job works with councils in Kent and Essex to boost their recycling.
He said: "Instead of incinerating the plastics, we should in north London develop the UK's most advanced sorting and recycling facility."
He added:"By signing this overpriced contract, the NLWA and north London councils will waste at least £150 million pounds of taxpayers' money and risk bringing the councils into disrepute during an election year. There is ample financial reason for a pause and review."
Hospital doctor Edward Tranah said: "The proposed plans take us further away from our goals to reduce waste and increase recycling."
He said he is "terrified of the climate emergency", adding: "This is here now and we will see it here in our lifetimes."
Sydney Charles said: "The solution the north London residents want is the solution that causes minimal damage to the planet.
"I'm urging councillors to look at accurate information that looks at reliable carbon data."
She said the waste could be sent to another plant which is offering carbon capture by 2025.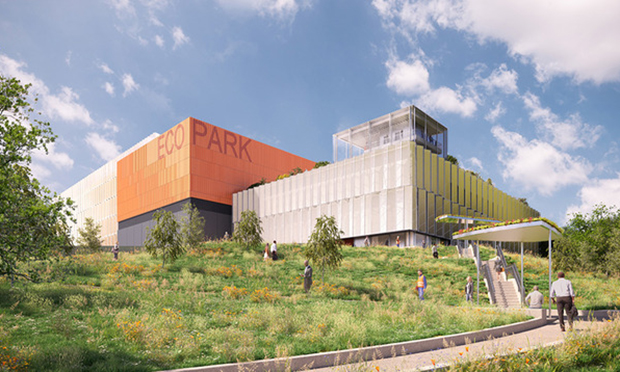 Martin Capstick, NLWA's managing director, said the quality control will be "more rigorous than anywhere else in the UK".
Hackney Council's cabinet member for waste, Cllr Mete Coban, said: "It would be more financially costly to our taxpayers but also for the environment if we sent it to another incinerator."
He said it "would be completely contrary to everything we are doing" with green policies such as sustainabe travel plans.
"My call to everyone arond this table is that this is an interim plan to deal with the waste that we have, but we cannot pretend that residual waste does not exist."
He said the scheme will generate power for up to 127,000 homes and heat for up to 50,000 homes a year.
Islington's executive member for the environment Rowena Champion said: "It is about the most socially responsible option. What is important is that we do what we can to reduce the impact. 
"I don't think it is responsible for us effectively to hand over our waste to third parties. I would be very very pleased if this were the last incinerator generation." 
She said a new incinerator is "the best worst option". 
Haringey councillor Isidoros Diakides said he did not think the scheme offered value for money. His colleague Mike Hakata said he had not passed the threshold of doubt.