Hackney's biggest independent brewery launches new taproom by London Fields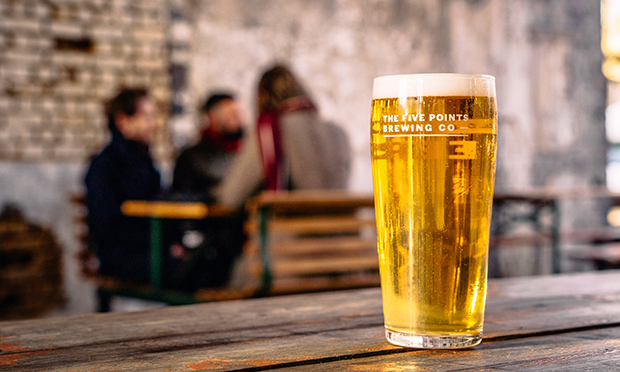 Hackney's largest independent brewery has opened its new flagship taproom near London Fields – a major step for a company that, like many others, has been staring down the barrel for the past 18 months.
Five Points saw 80 per cent of its customer base wiped out by Covid lockdowns, but welcomed a sell-out crowd to the Mare Street venue's public launch last Saturday.
It follows a mammoth crowdfunding effort that saw the brewer raise over £920,000.
The new taproom comprises a bar serving the full range of Five Points beers, a mezzanine gallery with views over the brew house, and an outdoor yard – all supplied with food by Hackney-based ACE Pizza.
Ed Mason, managing director and co-founder, told the Citizen he is "excited and proud" of the company's expansion in the borough.
"To be able to open our first taproom in Hackney is really important to us," he said. "At one point I didn't think we were going to be able to do it."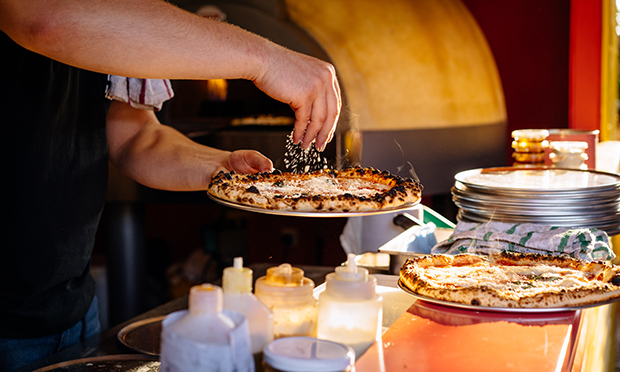 Like many small and medium-sized businesses across the city, the pandemic has been a challenging time for Five Points. The brewer saw its pub in central Hackney, The Pembury Tavern, closed by government order during the lockdowns – contributing to the huge drop in trade.
Still, through the crowdfunding drive, Five Points has been able to develop its new taproom and extend its commitment to the borough.
"We want to provide a space where the local community feels welcome," said Mason. "We're not some faceless corporation coming in from New York."
Five Points' journey started in 2013 when a team of two, Mason and his co-founder Greg Hobbs, began brewing and distributing beer from a railway arch by Hackney Downs. The company now employs over 40 people.
The new taproom, located at 61 Mare Street, will be open on Thursdays and Fridays from 5pm. The site will also be open from midday on Saturdays, when visitors can book tours of the brew house and guided tastings.
For more information and bookings, visit fivepointsbrewing.co.uk/pubs/mare-street-taproom.