'No place for abuse': Hackney Council joins international campaign to tackle violence against women and girls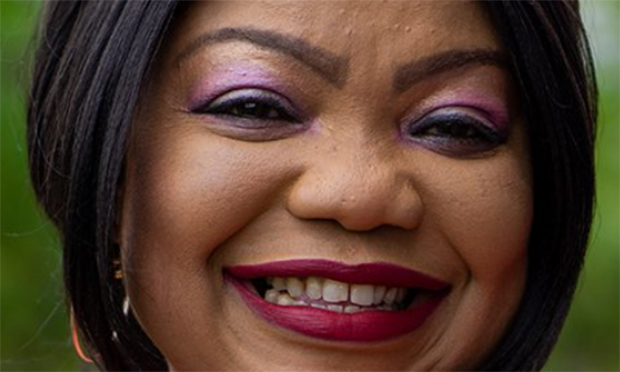 The safety of women and girls is coming under the spotlight in Hackney with 16 days of campaigning.
Hackney Council is joining an international campaign to unite in tackling violence against women and girls.
One woman who spoke out told the Town Hall: "Women are not possessions; men are not entitled to the time, attention, or affections of any of them – we need to normalise respect on our streets."
Another said: "If all men had more respect for women, then our experience of harm would be greatly reduced."
The campaign will see the introduction of practical safety measures around the borough and encouragement for people to take a stand.
The issue is a top priority for police in London following the murders of Sabina Nessa, Sarah Everard and sisters Bibaa Henry and Nicole Smallman.
Hackney's campaign is part of the global United Nations 16 days of activism against gender-based violence.
It starts on Thursday 25 November, which is the anti-violence white ribbon day, and runs until Friday 10 December, which is human rights day.
The council is launching its 16 days of action with an event between 12pm and 2pm this Thursday, which people can watch online here.
The Town Hall has just been given White Ribbon accreditation, which means it has signed up to work with boys and men in Hackney to help them play their part in ending violence against women and girls.
The scheme encourages men to wear a white ribbon as a pledge never to commit, condone, or remain silent about violence against women and girls.
Cllr Susan Fajana-Thomas, Hackney's cabinet member for community safety, said: "No woman or girl should have to live with fear, there is no place for abuse or violence in our society.
"I call upon all men in Hackney to take the White Ribbon promise to never condone or stand for violence against any woman so that we can end violence against women once and for all."
Last year saw an increase in referrals to the Domestic Abuse Intervention Service and "a noted increase" in cases reported to mental health services, according to a report by City and Hackney's Safeguarding Adults Board.
Police were "dealing with broadly consistent levels of domestic abuse", the report said.
The council said nearly 20 per cent of all high-risk domestic abuse involves adult sons abusing their mothers.
The campaign is also highlighting help for people who want to stop their own abusive behaviour.
They can call Respect, a charity which offers confidential advice to stop violence, on 0808 8024040 or visit respectphoneline.org.uk.
The council also runs a programme for people who perpetrate domestic abuse to help stop abusive behaviour – the team can be contacted on 020 8356 4458.
Measures highlighted during the 16-day campaign include encouraging men to sign up as allies standing up against violence against women and girls.
They will receive training and be asked to play a role by talking to colleagues, friends and family, and to display posters at home or work.
Cllr Fajana-Thomas said: "This is about men talking to men about their behaviour."
Hackney Council wants to hear from residents and people working in the borough about areas they think could be made safer with measures such as improving lighting.
Cllr Fajana-Thomas urged people to get in touch.
She said the council is already looking at some places across the borough where people may feel anxious.
"We're working with Transport for London to improve spaces around bus stops and stations here in the borough," she told a recent police and community meeting.
People affected by domestic violence can contact Hackney Council's Domestic Abuse Intervention Service anonymously on 020 8356 4458 or dais@hackney.gov.uk. For more information, visit www.hackney.gov.uk/domestic-violence.