Hackney illustrator brings two Mexican icons to a British audience with new graphic novel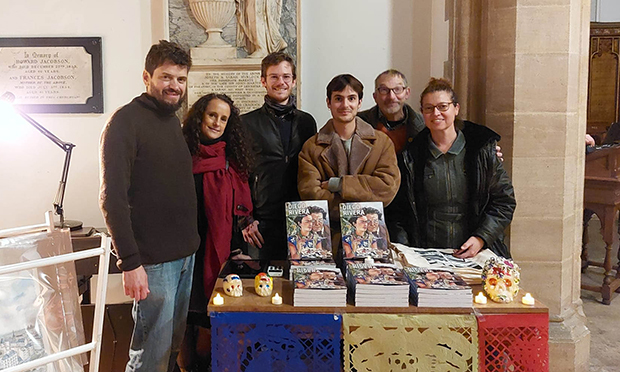 Hackney artist and writer Francisco de la Mora has launched a graphic novel about two of Mexico's biggest 20th-century cultural icons.
Diego Rivera sees de la Mora, who creates illustrations for the Citizen, team up with long-time collaborator and friend José Luis Pescador, who lives in Leon, Mexico.
The book, published by SelfMadeHero, focuses on world-renowned painter Diego Rivera and his tempestuous marriage to fellow artist Frida Kahlo.
It is scripted by de la Mora in English, with illustrations by Pescador.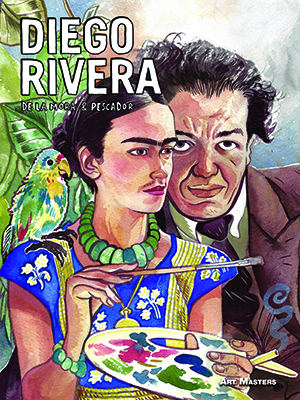 De la Mora said of the inspiration for the book: "I thought about how amazing those characters are and how much identity we Mexicans take from them."
From an early age, de la Mora wanted to go into the business of graphic novels. He released several while he was living in Mexico, inspired predominantly by the history of the country.
Pescador has been published in various newspapers and magazines across Mexico. His previous work includes Tetelcingo, Fosas del Olvido, a feature about the graves in Tetelcingo, Morelos.
The pair met 12 years ago while working on Siglo XX, another graphic novel about 20th-century Mexico based on El ultimo tramo by Luis Aboites.
They have since collaborated on a number of projects, including adaptations of Luis Estrada's El Narco and El Infernio.
This most recent publication sees de la Mora aspire to celebrate Mexican culture in a way that is accessible to a British audience.
The publication was initially meant to be finished within two years, but instead took six years to complete.
De la Mora said: "It was a very long and difficult process. The launch is a celebration of all those years of work, and a celebration of being together after Covid."
The artist held an event at the Old Church in Stoke Newington on 4 November, replete with a Día de los Muertos altar, a mariachi band, and a piñata.
Diego Rivera by Francisco de la Mora and José Luis Pescador is available in local bookshops, and can also be purchased directly from the publisher for £16.99 at selfmadehero.com/books/diego-rivera.