'We would forgive and forget': Hackney pub appeals for return of stuffed cockerel mascot
Popular local pub The Cock Tavern is offering a reward for the safe return of its 'dearly missed stuffed cockerel'.
The mascot was plucked from the Mare Street watering hole last weekend and is yet to be returned to its merry coop.
The pub's owner Pete Holt told the Citizen that this is not the first time the cockerel had unwittingly flown the nest.
"The last time it happened, whoever pinched it must've felt guilty the next morning and when he saw our appeal for it to come back, brought it back," he said.
Holt is offering a reward of "a pint or two of beer" for anyone who brings back the beloved bird. He described the cockerel as being of "typical appearance" with "feet nailed to a little wooden plinth".
When asked what he would say to anyone who might have stolen it, he said: "We would forgive and forget and be happy to have him back.
"We just hope that he makes it back in one piece and we can get him back in his rightful place on the piano."
The Cock Tavern was recently recrowned Beard Friendly Pub of the Year, an honour it previously won in 2019, earning 62 per cent of votes in an online poll.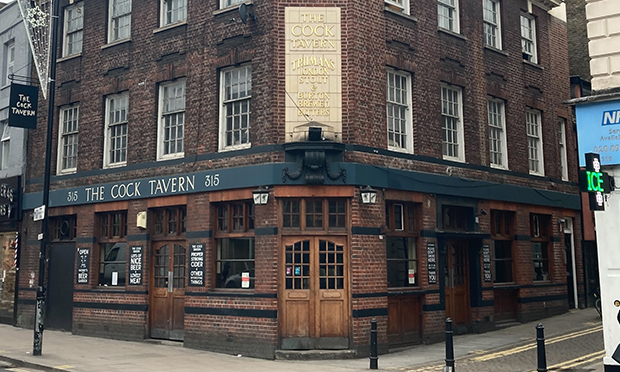 Keith Flett, organiser of the accolade, which is awarded by the Beard Liberation Front, said: "There are a lot of beard-wearers in Hackney so perhaps it's no surprise that the Cock E8 has regained the title."
The pub also features in the CAMRA Good Beer Guide 2022.
If you have any information, get in touch with the pub on 020 8533 6369 or wing your way to them at 315 Mare Street, E8 1EJ.