'Simply too much at stake': Campaigners unite to protest Hackney's fossil fuel investments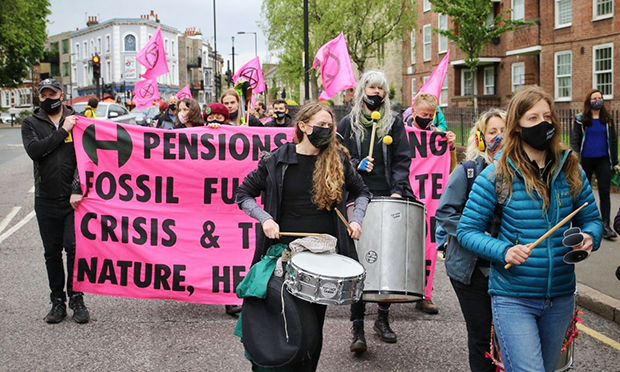 Protesters took to the streets last Saturday in a bid to encourage Hackney Council pension fund to divest from fossil fuel companies.
The protest was organised by Extinction Rebellion (XR) and Divest Hackney, and was the second of its kind this year.
Approximately 30 people took part in the march, which started at Hackney Downs Park and ended at Hackney Town Hall, where numbers grew to roughly 50.
XR Hackney's Joe Coroneo-Seaman said: "There's simply too much at stake for Hackney Council to continue to pour millions into companies that are actively putting profit before the lives of millions of people across the globe. We need to invest in our future, not fossil fuels.
"We're here today to send a clear message – the people of Hackney want their council to support a fair, green future and not a reckless, dying industry that can't be trusted with our pensions or our planet."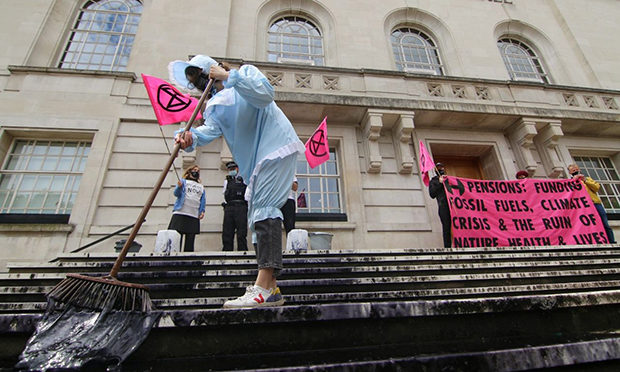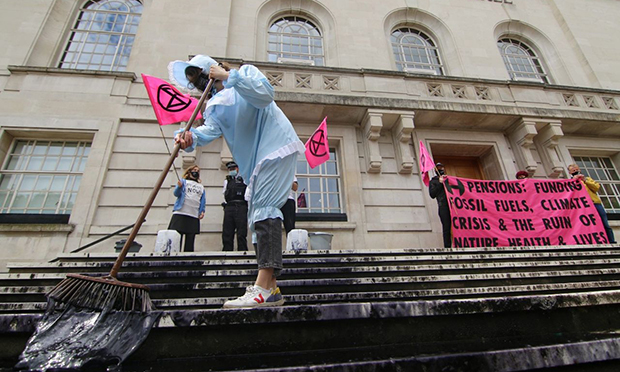 The protests come after a report published in February revealed that the council had £35 million invested in fossil fuel giants such as BP and Shell, though talks between the environmental groups and the council have been ongoing for over six years.
Critics of the investments claim they conflict with the council's pledges to take action to prevent the climate changing by more than 1.5 degrees Celsius.
Divest Hackney's Gabriel Davolos explained that to remain below this amount, extraction of fossil fuels must stop now.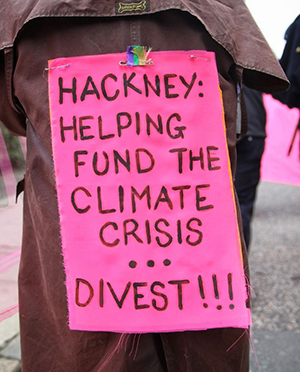 "We're not asking the council to make these changes overnight," he said. "What we see is that divestment is financially the right choice and ethically the right choice."
A spokesperson for Hackney Council confirmed that it is on track to reduce its investments in fossil fuels by 50 per cent over the next six years, in line with the targets set by the pension fund.
The spokesperson told the Citizen: "We continue to be a leading pension fund that takes strong action to tackle climate change as we steadily move towards a fossil fuel-free future.
"Our target is in line with the Paris Agreement and we see it as a step towards a fossil fuel-free fund in the future.
"The fund will continue its engagement with companies on climate change and other environmental social and governance issues, therefore remaining active members of the Local Authority Pension Fund Forum, an umbrella body which engages with companies on these issues on behalf of most of the UK's council pension funds.
"We will continue to fulfil our fiduciary duty to our scheme members and the taxpayer. It will however take time to fully detach from fossil fuel investments, but we are committed to working toward this."
As restrictions begin to ease, Divest Hackney and Extinction rebellion are looking to make up for lost time by creating a Citizen's Assembly, allowing residents to voice their concerns.