Tens of thousands sign petition calling for Town Hall to divest from 'companies that support occupation of Palestine'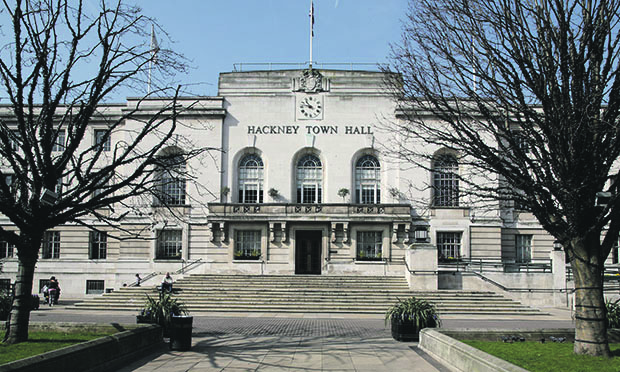 A petition calling on Hackney's pension fund to withdraw its investments in companies operating in occupied Palestinian territory has now been signed by more than 54,000 people.
The fund holds investments in heavy equipment corporation Caterpillar and defence electronics company Elbit.
Responding to questions from Palestine Solidarity Campaign activists at a local Question Time event this week, Hackney Mayor Philip Glanville underlined that the "paramount duty" for the Town Hall's pensions committee is fiduciary.
Glanville warned against "politicising" the committee and pointed to other sides of the debate that would disagree with such a move, before making clear that it was not a decision he could make in any case.
But he accepted that, similar to its work on decarbonising its pension fund, the borough could look at whether such holdings could decline in value and make a decision on that basis.
Speaking at the event, Sussan Rassoulie of Hackney PSC said: "Many people have been very moved and upset by what is happening in Palestine and Israel, and unfortunately the Hackney pension fund is invested in companies that provide military equipment to the Israel Defence Forces, and Caterpillar which has been used to bulldoze Palestinian homes.
"This latest crisis was precipitated by the threat of evictions, and constant home demolitions and attempts at ethnic cleansing of in this case Jerusalem from Palestinian communities. [Caterpillar and Elbit] are very questionable investments. When is the council going to look into this?"
Glanville explained that the Town Hall does not directly invest in Elbit or Caterpillar, with funds instead sub-invested in some of these companies.
He said the pensions committee took both its fiduciary duty to its members and being at "the cutting edge" of divestment ethics very seriously.
The borough leader added: "This is a big issue for Hackney residents. There has been a petition and people have been emailing myself and the chair of pensions.
"Whenever there is a loss of life in the Middle East, especially in Israel and Palestine – we are a campaigning borough – people feel that hurt on both sides.
"We have a large Jewish and a large Muslim community that are really politically active in this space, and care deeply about the lost lives in the occupied territories and Israel itself.
"I have had emails highlighting that loss of life on both sides, and the images we've seen have been really tragic and awful. I hope that this is the last time we will be seeing images like that, and that diplomatic efforts will start to make a real difference."
He went on: "Some of the companies mentioned and that people have been emailing me about are complex, large companies, that do things in all parts of the world. We have to be really careful about politicising the pension fund completely, and that we forget that fiduciary duty while making sure that they can explore these issues. "
Rassoulie disputed the outbreak of violence during the recent crisis being portrayed as a "two-sided conflict", adding: "It is not a conflict, it is an occupation, and not a conflict between equals."
The PSC campaigner also argued that investments in economic or financial activity in the settlements are risky in themselves.
Glanville responded: "I know that as part of the local government pensions forum, Hackney's pensions committee and our advisers are talking about some of the issues that you are referencing in terms of the operation of businesses in the occupied territories. They are keen to look at and explore those financial risks.
"We have made a really clear commitment around Divest Hackney with the pensions committee looking at the financial risks of holding assets that ultimately will deteriorate in value because of decarbonisation. If we are able to, through that work, make some of the links you are saying, that could be a route to exploring this further."