Hackney's smaller parks 'must not to be overlooked', says equalities chief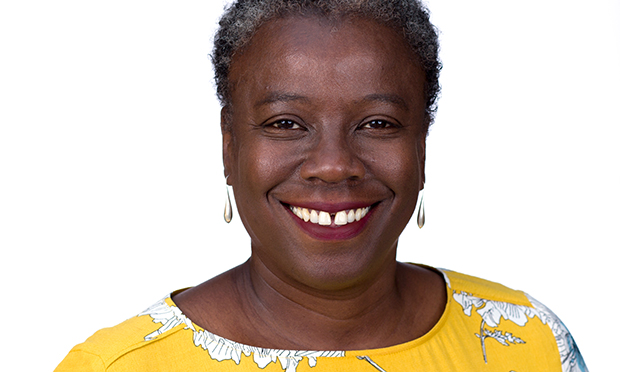 Hackney's equalities boss has stressed the importance of not overlooking the smaller green spaces dotted around the borough as a new Parks Strategy was announced this week.
Cllr Carole Williams spoke out as the new 10-year plan was being produced in response to "political, economic and technological changes" affecting how a modern parks service can be run.
The equalities lead said: "I represent a compact ward with a number of green spaces [Hoxton West]. They are small. There is one in the north west of the ward, an open space at the west of the ward, and a number of play areas dotted about the ward.
"Our spaces are relatively small but vital for residents who live nearby and those who come across the bridge into Hackney from neighbouring boroughs.
"It is easy for small parks and green spaces to be overlooked when there is a larger park like Shoreditch Park nearby, and it is important we do not overlook them because they are a vital resource for our residents."
Williams was speaking virtually to an in-person Town Hall cabinet meeting. The government is compelling councillors to attend in person in a move that has caused widespread discontent over equalities impacts and access to local democracy.
Hackney Mayor Philip Glanville backed up Williams in the meeting, agreeing that it is "important to respond" if a park does not have a formal user group, or has one that is unrepresentative of the community.
Replying to Williams' questions on what meaningful engagement will take place with people who live near smaller green spaces, parks chief Cllr Caroline Woodley promised to undertake work to connect up such spaces, which she pledged would receive "as much love and attention as the larger ones".
Hackney's last parks strategy ran between 2008 and 2013, with the present document focusing on three key areas – Working with Communities, Creating Welcoming Spaces, and Being More Environmentally Sustainable.
As part of the plans, the Town Hall has promised to include a "more representative" range of communities in how parks are looked after.
Measures include the hiring of a dedicated officer to oversee a new volunteering programme alongside a new work experience and apprenticeship scheme, with opportunities for people with special educational needs and disabilities.
There is also potential for the creation of a non-profit Hackney Parks Foundation to help fundraise.
The borough has promised investment into park toilets, affordable and healthy food and drink spots, free outdoor gym facilities, and more public art. It is also starting a project to collate crime data to identify areas that are currently unsafe.
In attempts to tackle the climate emergency and biodiversity crises, Woodley also announced the elimination of single-use plastics from park cafes, all single-use bins to be replaced with dual-use recycling bins, more rewilding and a "significant reduction" of glyphosate use.
Woodley added: "Hackney has one of the largest expanses of parks and green spaces in London with 58 sites across the borough. In addition the council's housing service is responsible for 247 green spaces.
"A lot of the work now is to connect up all these green spaces across the borough, which ties in really nicely with our child-friendly places work. It is really important that this strategy comes forward."