Local jazz musician raises enough money to continue scholarship at prestigious American college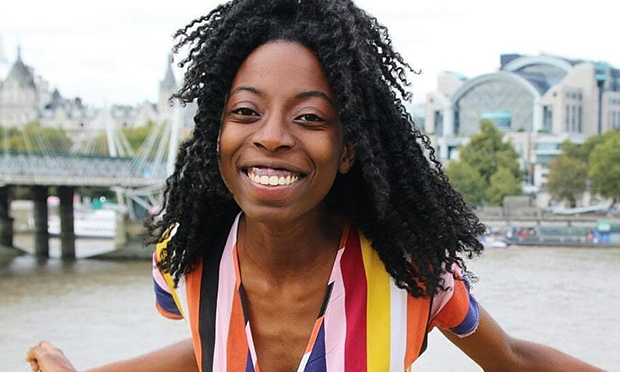 A local jazz musician has successfully raised enough money to continue her studies at one of America's most highly regarded music colleges.
Roella Oloro, 23, was delighted when she first received a full two-year scholarship to Berklee College of Music in Boston, which meant she wouldn't have to pay tuition fees that can reach upwards of $45,000 a year.
But the grant did not cover Oloro's accommodation, food, school books, travel, equipment and everything else she needed to survive as an international student.
So she set about raising £23,000 through crowdfunding and virtual concerts to follow her dream, at least for the first year.
She succeeded and returned to London for the holidays full of memories, including playing with world-renowned saxophonist Kenny Garrett at Boston's famous Scullers Jazz Club.
Then she had to do it all again – raise enough money to live in America for her second year.
That was when the pandemic hit, and Oloro was stuck in London, where she kept busy by rehearsing at Hackney Road's Premises Studios.
But the travel restrictions gave her time to again appeal for support and put on performances to gather together the funds she needed to get back to her studies.
And again, she has succeeded.
She said of the past year: "The only lifeline was that I could go to the Premises and continue to practice. It was an escape from all that stress and helped me feel connected to the music."
Oloro continues to live-stream performances in preparation for her return to Berklee, and added: "The whole time I have been studying, I have had a lot of other projects, and I still do any virtual gig that comes up. It's been absolutely crazy."
The jazz musician started playing piano at the age of four, quickly becoming what she describes as a 'multi-instrumentalist', something that sets her apart from her contemporaries at Berklee.
She was inspired by her upbringing in the Gospel Church, which continues to inform her creativity, and even the complex scores that accompanied the Tom and Jerry cartoons.
While studying at Trinity Laban in London, Oloro was invited to attend a five-week summer programme at Berklee, and when it came to an end, the college awarded her one of only a handful of full scholarships.
"Until then I had had Berklee on my radar as one of those really far away places, but it was a dream, it would never be real," Oloro explained.
"[The first year] was everything I could have hoped for, to be surrounded by musicians playing at such a high level 24/7. I thoroughly enjoyed myself."
With time to spend honing her craft in Hackney, Oloro was able to pen her new single, 'Sacrificial Lamb', which was released on 25 May to coincide with the anniversary of the death of George Floyd.
"The main message is that, for any injustice that is happening to anyone of the human race, it's everyone's problem," she said.
The track features fellow artists Shunaji and RJay, and Oloro added: "People are also still under the impression that there aren't a lot of female jazz musicians. Being a female jazz musician with all the grinding and grafting I had to do, I was conscious with the musicians I chose to collaborate with that I wanted there to be a mix."
You can keep up to date with Roella Oloro's music on her Instagram page