Hackney health chief opens up about mental health impact of pandemic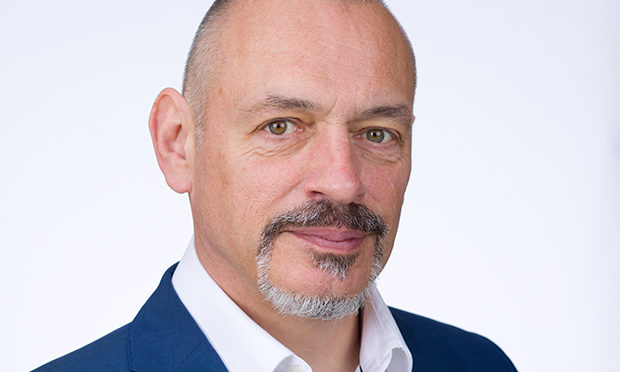 A leading councillor has spoken out about the impact of the pandemic on his mental health and called for "acknowledgement" across the board of the grief brought about by the disaster.
Cllr Chris Kennedy, who became cabinet member for health about a month before the first lockdown, used a recent meeting to highlight the need to recognise the personal impact of the pressures of the past year, while praising the "extraordinary dedication and professionalism of our frontline health and care workers".
According to Kennedy, referrals to child and adolescent mental health services (CAMHS) have seen a recent 30 per cent spike.
The chief executive of Barts Health NHS Trust also talked last month of the need to balance workloads of health workers dealing with a backlog of cases with all-important rest and recovery time for themselves.
Kennedy spoke candidly about a council meeting early in the pandemic during which Hackney Mayor Philip Glanville fought back tears while reading a list of names of people who had died in the community – some of whom both Kennedy and Glanville had known personally.
Kennedy said: "I thought at the time, 'I wonder if I could have done that, did I understand why it had happened to him, I think I'm sort of coping with it'.
"We had Labour Group meetings. Cabinet members used to have three minutes to give a quick update, and I used to have three minutes to say how many people had died in the last week, and how many people had got Covid quite seriously and were in danger of dying. I had to talk about our efforts to set up temporary mortuaries and things like that.
"I thought I'd coped fairly well, and I was asked to do a video for Wick Award in September, the big lottery scheme in my ward, and I was talking to the officer there, and she said, 'How have you coped personally?' And I started talking about having not been able to hug my mum, and I just broke down in tears. It was not something that I had processed properly for myself.
"I found it hard not to break down talking about Rabbi [Avrohom] Pinter, because I had not properly grieved for him and missed him, because he was someone I had known.
"For all of us, there has been an effect on us by what we have gone through in the last year that we have to acknowledge, and acknowledge that it is there for other people. We're very bad at not recognising that none of us is ever 100 per cent mentally healthy, so let's acknowledge that and be prepared to work on it."
Praising the voluntary efforts to support others during the pandemic, with 450 people now vaccine volunteers in Hackney with 150 community champion, Kennedy also used his question time to voice his frustration at shortcomings in central government support for communities.
One "signature moment" on the issue revealed by Kennedy was witnessing Hackney Council's chief executive and a group director of service heading to a Stratford supermarket "with a corporate credit card and a couple of shopping trolleys" in order to purchase supplies to make up for inadequacies in food parcels sent through by government.
As well as examples demonstrating to Kennedy "a big government machine that couldn't quite do it, and then a local 'thinking-on-its-feet' response which I was proud to witness", the health chief also spoke of difficulties in communication between local and central branches of government.
Kennedy blamed a short notice delay of the much-debated and "very delicate" Sandford Court testing station close to residents on a reversal from government contractors Deloitte and Serco, who he argued "completely misunderstood" a closely thought-out communications plan from the council to reassure neighbours.
Ahead of a government press conference, the health chief revealed that council communications boss Polly Cziok would be tuning in to watch the briefing in order to find out what she had to do tomorrow, adding: "That's how she found out what her priorities were, because it was not being shared in advance to give us the time to process that.
"We were finding out as a local authority what we had to do very often via the 5pm announcement. At one point, there were no meetings at 5pm, because all officers and staff were glued to the telly.
"My signature picture that sums up how the government got it wrong and stumbled in their response were those three-litre plastic bottles of concentrated orange juice which they delivered in those first parcels when we were helping them deliver parcels for the first fortnight.
"These were to our shielding residents, some of our frailest residents. They were delivering something that many of them wouldn't have been able to lift themselves.
"We seem to get it wrong at government level so often. Right early on as a local authority, we were saying 'We've got that knowledge locally, why don't you let us use some of it?' There was a 'No, we are going to do it all' response from government that was imposed from the top down. The government system went live towards the end of May, didn't finally turn round and hand us the tricky cases until September.
"What made the difference was local people who understood where people were living, calling and making up that bit where the government was not doing it. We moved that success from 70 per cent to 85 per cent using that local knowledge that should have been used so much earlier."
Pointing to the estimated £4.5bn funding shortfall for social care across the country, Kennedy is now calling out the funding model for the sector as "pitifully made up", characterising the combination of integrated better care fund, winter pressures money and social care grant as "basically top-ups that you never know from year to year how much they are going to be or indeed if they are going to exist still".
He also hinted at an ambition for the former residential rehabilitation and respite centre for patients recovering from illnesses on Median Road to be reopened as a care home, pointing to the low number of four that the borough currently has as a position on which to build.
However, the health boss stressed that the "biggest challenge" for the system in the coming year was overcoming health inequality, with an announcement in July last year that a "shift in resource" will take place in order to focus on prevention, wellness and population health outcomes as opposed to illness.
Hackney has long struggled with inequality in its health outcomes, with 2017 statistics from Public Health England showing that men in Hackney spend on average 21 years of their lives in ill health, second in London only to Tower Hamlets, with women in the borough spending even longer in sickness at 24 years.
Kennedy said: "It links back to the state that we are in before Covid, which acted as a sort of magnifying glass to the health inequalities that were there before. I have been heartened this week to see Michael Marmot talking this week about the wider determinants of health.
"That challenge that we knew was there before about health inequalities across the system got magnified, and it is up to us now, using the tools that we have at our disposal at a local level, where at the health and wellbeing board we have decided to adopt the Kings Fund population health model, that looks at those intersectionalities between the wider determinants of health, health behaviours and lifestyles, integrated health and care systems and the palces and communities we live in, and where those pillars meet is where you can influence and affect the most change.
"With a steering group [on health inequality] in place, as we write our health and wellbeing strategy, keeping in mind that overcoming inequality is absolutely our driver, and also that it cannot happen in a vacuum but in the wider system, then we stand a chance of making a dent in that.
"It is our biggest challenge because it has been for years, probably decades, since the NHS was set up it has never done really quite what it wanted to do in terms of ironing those out. But Covid can be a springboard and source of hope for being able to change that."
You can find local support and information on mental health during the pandemic here.