Stamford Hill rabbi and former councillor Avrohom Pinter dies of coronavirus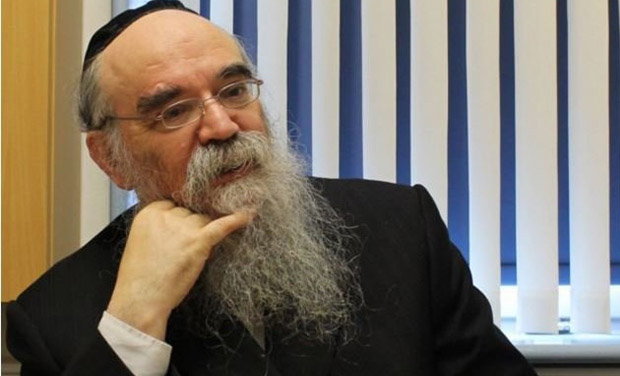 Local Jewish leader and former Labour councillor Rabbi Avrohom Pinter has died after contracting Covid-19.
Pinter was the first rabbi to serve as a local councillor when he was elected in Hackney in 1982, and also led Yesodey Hatorah School in Stamford Hill.
Leaders from across the political spectrum have been paying their tributes to a man Diane Abbott describes as a "giant of community politics".
The Hackney North MP said: "I knew him for over thirty years. He had so much to be proud of: his beautiful family; his work amongst the people and above all the Yesodey Hatorah School. He will be mourned by all."
Mayor of Hackney Philip Glanville said he was "devastated to hear Rabbi Pinter lost his fight with this terrible disease", adding: "His leadership, not just in the past couple of weeks but over many years, did so much for Hackney and the Charedi community."
The UK's Chief Rabbi Ephraim Mirvis added: "Rabbi Pinter was known to many as a tireless representative of the Jewish community in Stamford Hill, as a local councillor and as the Principal of Yesoday Hatorah Girls' School.
"I will remember him as an eved Hashem with a kind heart and an unwavering commitment to his community. His loss will be widely felt across Anglo Jewry and beyond. Yehi zichro baruch."
Among many others to pay their respects were London Mayor Sadiq Khan, who said "he did so much to help community relations in London and will be missed by so many".
Recently, Rabbi Pinter was central to a campaign to create a community hub on Clapton Common.
He was also a vocal critic of Labour's handling of antisemitism within its ranks, telling the Citizen in 2018 of a "toxic atmosphere" inside the local party.